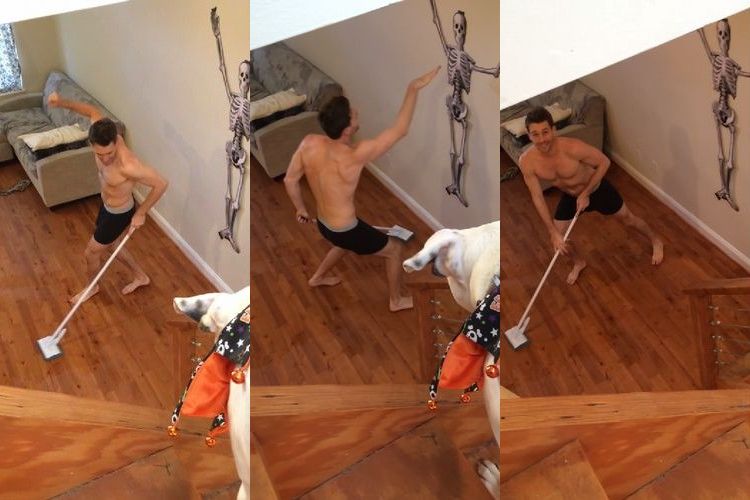 Here is a delightful video taken by a person of their roommate dancing and grooving around while cleaning up their house after holding a Halloween party the previous night.
▼ Here are the dog and the cat still wearing their Halloween costumes from last night!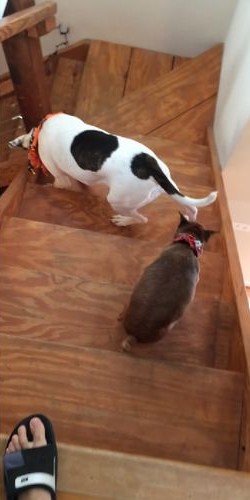 ▼ Here is the roommate who is in high spirits and dancing with a Halloween skeleton poster on the wall!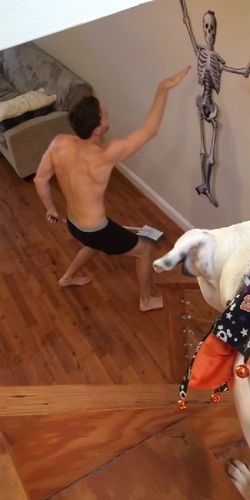 ▼ "Oh!" the roommate looks up and realizes that he is being filmed on camera! He looks a little embarrassed!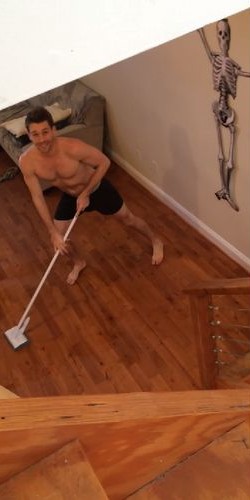 He still continues dancing and cleaning the house to the sound of the music!
See Video Here
This was such a cute dance while cleaning the house. It was really a delightful video to watch! ♪