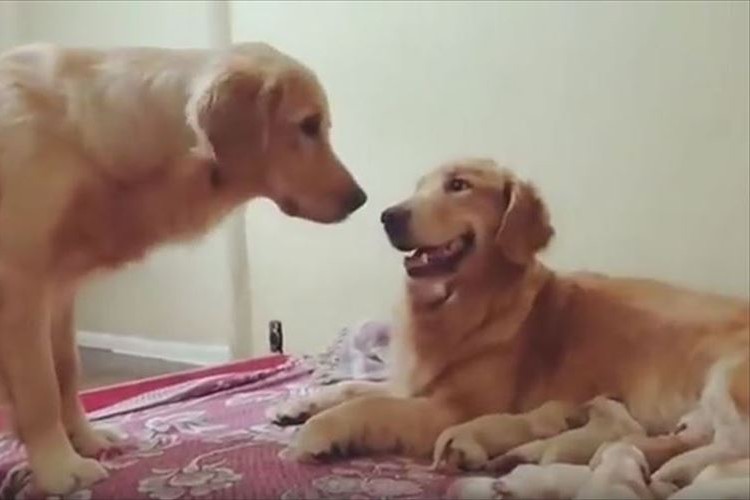 source: YouTube
Here is a proud papa dog of a group of healthy puppies and the enthusiastic father is eager to play with his kids! However, the timing and situation appear to be a little out of sorts as the father stumbles upon the mother dog and the puppies are busy with breastfeeding! These adorable images became a big topic of discussion with online viewers everywhere since the video was posted on YouTube!
Here is the father dog staring at his wife and seems to saying "I'd like to play with my kids now!"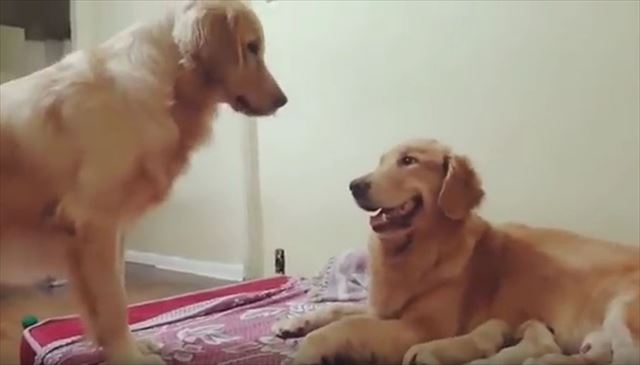 source: YouTube
The puppies are busy eating and are completely focused on their mother's delicious breast milk! The expression of the mother dog seems to say "They are a little busy right now, can you please wait a little?"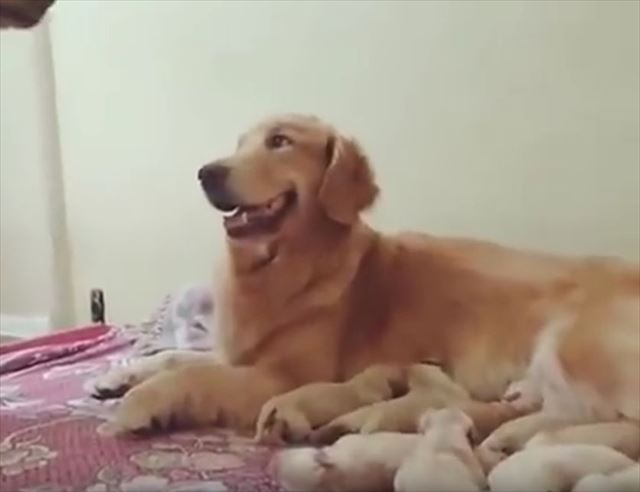 source: YouTube
However, the father dog starts to wave his paw in the air and appears to be getting impatient with the situation!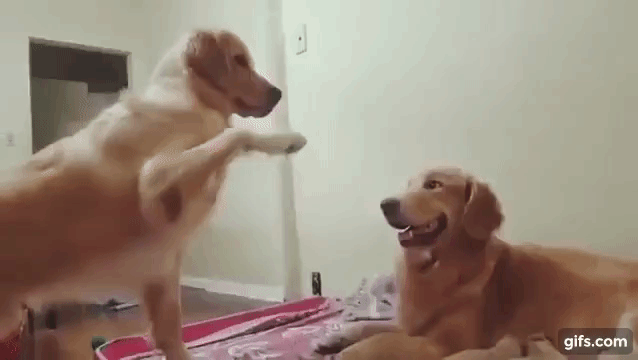 source: YouTube
The father dog looks so dejected as he waits for his kids to finish their meal. I hope that he will be able to play with the puppies soon!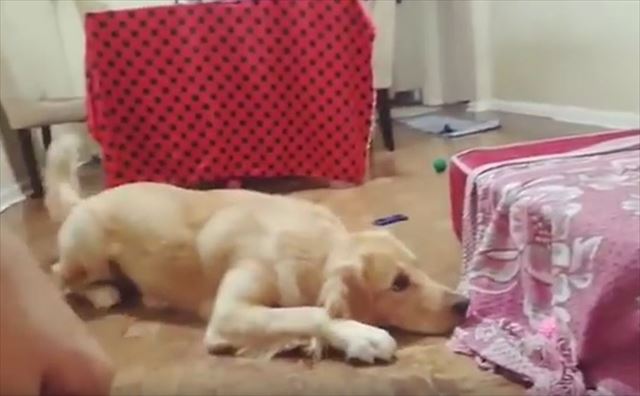 source: YouTube
What did you think?
It is quite remarkable that the emotions of this family of canines can be seen so clearly in the way that they communicate with each other!
See Video Here
source: YouTube
---
source:

youtube
---