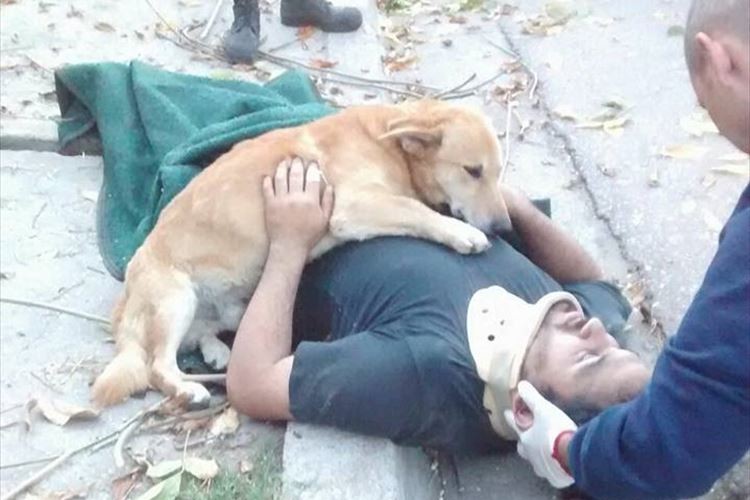 source: facebook
Here are some heartwarming images of a small dog and his owner that captured the hearts of online viewers from all over the world recently!
This dog owner is named "Jesus" and he lost consciousness after somehow falling down after climbing up in a tree and his small dog named "Tony" immediately ran to his fallen owner and lay down at his side.

source: facebook
This incident occurred in the city of Pergamino in Buenos Aires Province in the country of Argentina and these images of an unconscious "Jesus" and his small dog beside him generated a huge amount of sympathy from online viewers!
"Tony" was a stray dog without a home when he was adopted by "Jesus" and their bond has become very strong in the years since then!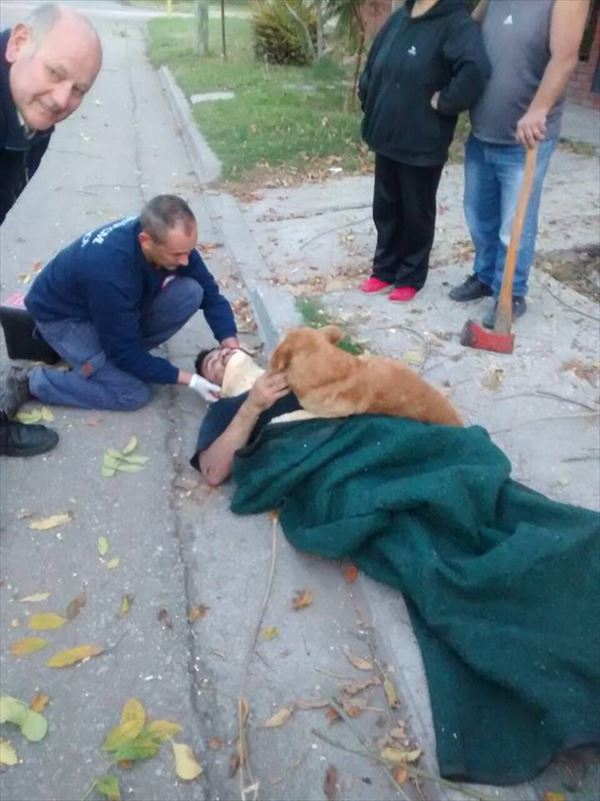 source: facebook
After falling nearly 2 meters from the tree, "Jesus" lay unconscious as his head had struck the hard concrete of the sidewalk. "Tony" remained at his side until emergency medical personnel arrived on the scene and continued to be with his owner while the paramedics performed first aid on "Jesus".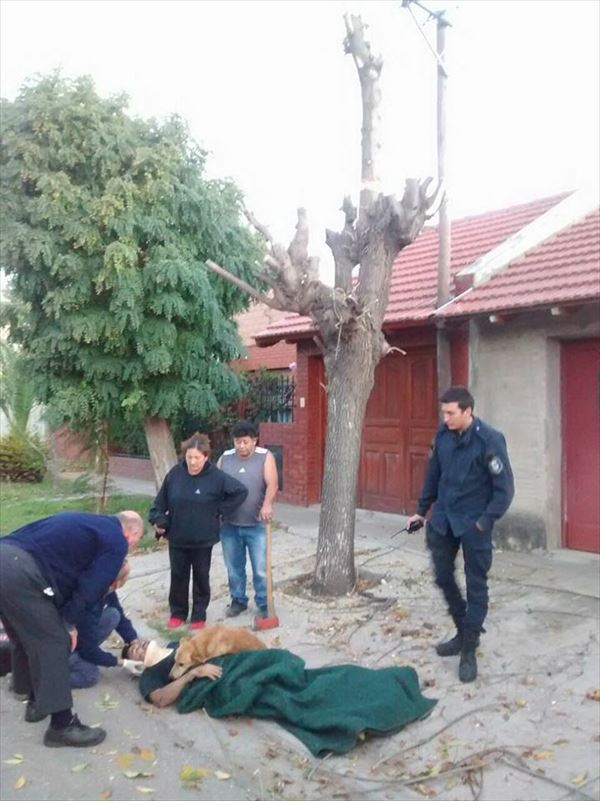 source: facebook

source: facebook
"Jesus" was able to regain consciousness a little later on his way to the hospital in an ambulance and "Tony" came along for this trip!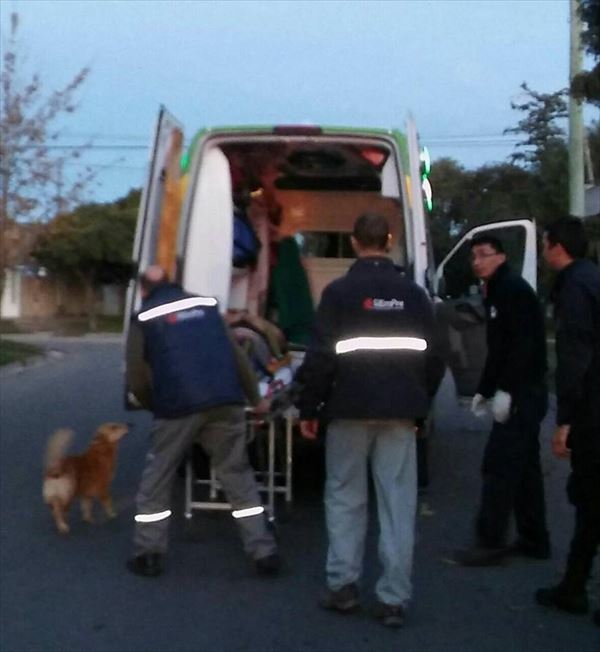 source: facebook
What did you think?
This is such an inspirational story of the special bond between a dog and his owner that is so heartwarming! I hope that they will have a happy life together!
---
source:

facebook
---