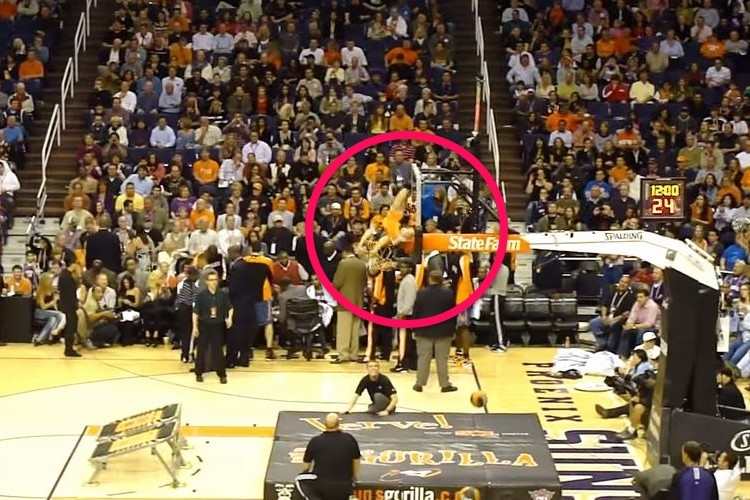 Here is an unbelievable basketball dunk during the half-time festivities at a NBA game of the Phoenix Suns! The young man named Nick Corrales unexpectedly dunked himself into the small basketball hoop after completing the dunk of the basketball to the astonishment of the crowd!
Please watch the unbelievable sequence of events leading up to this incredible stunt!
▼ Here is the Gorilla Mascot of the Phoenix Suns inspiring and entertaining the crowd during half-time of the NBA basketball game.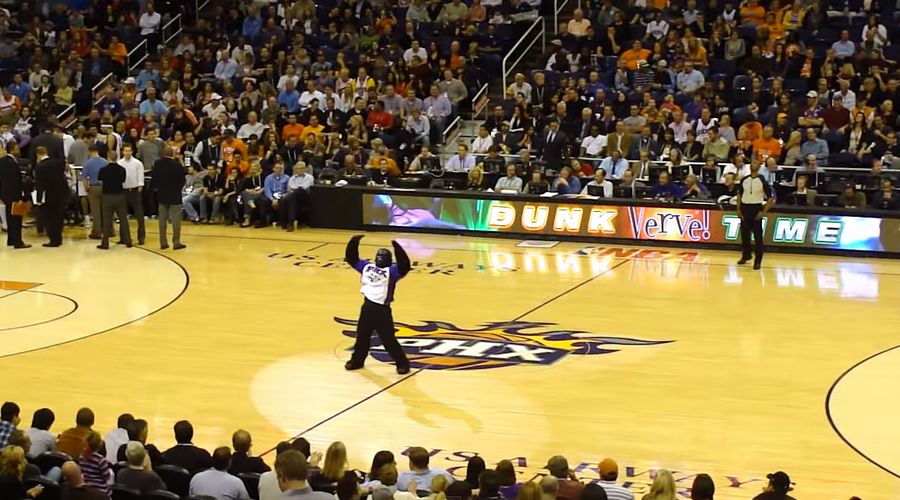 ▼ Here is Nick Corrales starting his trick basketball dunk with a jump off a trampoline!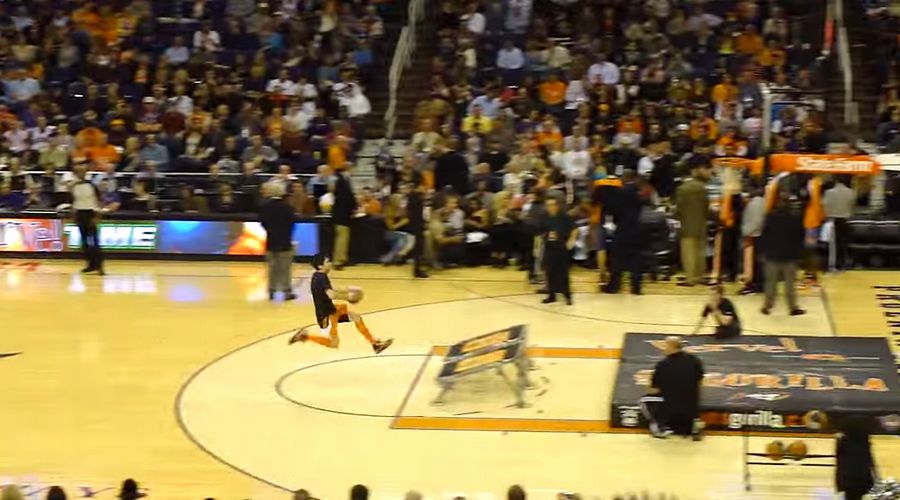 ▼ After dunking the basketball through the hoop, Nick Corrales then jumps in and through the basketball hoop! What an unbelievable stunt!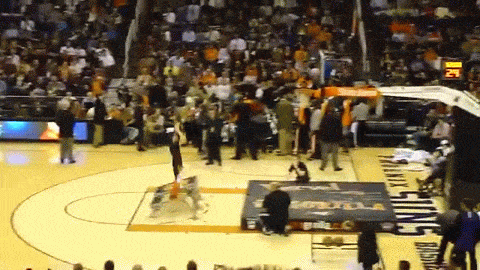 See Video Here
*The Amazing Human Dunk of Nick Corrales takes place from around 1:44 of the video.
This is a spectacular stunt but also an extremely dangerous one as the young man risked serious injury if he didn't successfully get through the basketball hoop smoothly! This performance received a lot of media attention and many people have viewed the video on YouTube.
Nick Corrales appears to have a surprising talent and I hope that he will continue to have success in the future.