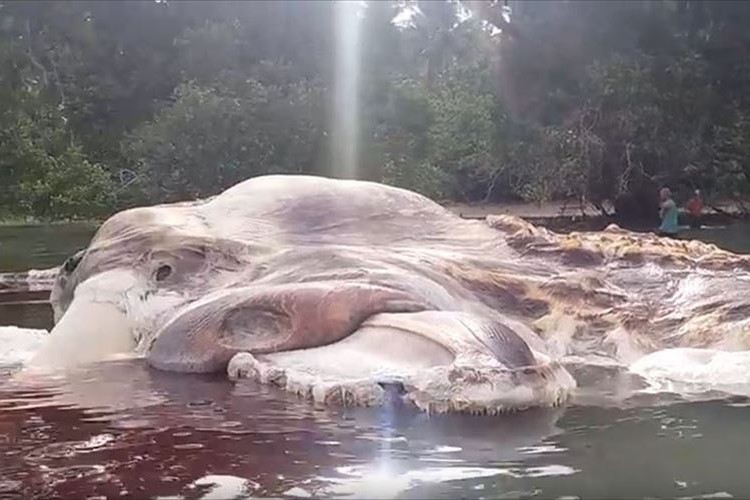 source: YouTube
Here are some shocking video images of the carcasses of a mysterious and gigantic sea creatures discovered on an isolated island in Indonesia and it has become a hot topic of discussion with online viewers from all over the world since these videos were recently posted on YouTube!
What is it? A whale? A squid? There is plenty of speculation but there is no clear evidence that has revealed the identity of this dead sea monster!
This enormous creature carcass washed up on the shore of Serum Island in Indonesia and quickly attracted a large number of people who wanted to glimpse at the strange looking body.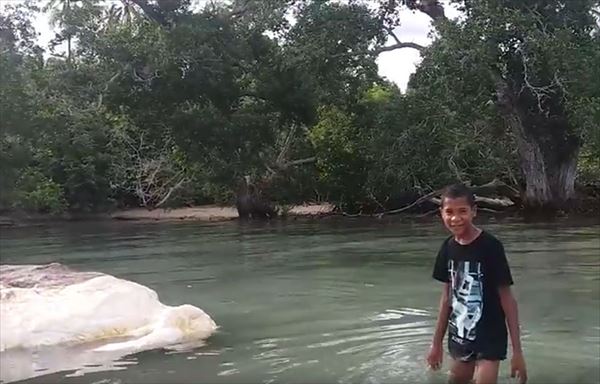 source: YouTube
The size of the dead body was estimated to be about 15 meters in length and there very little skeletal remains which could indicate that this creature could be a whale or a giant squid? Some bone fragments are visible but not enough to identify the mysterious monster.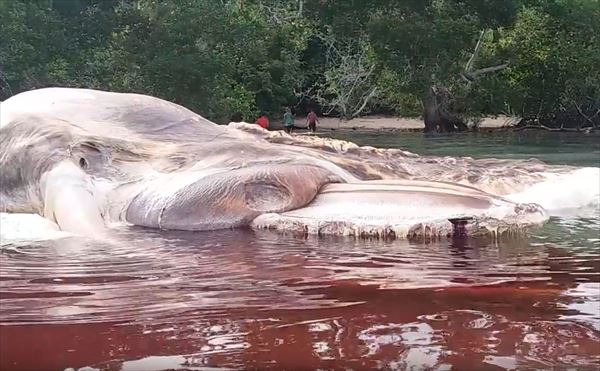 source: YouTube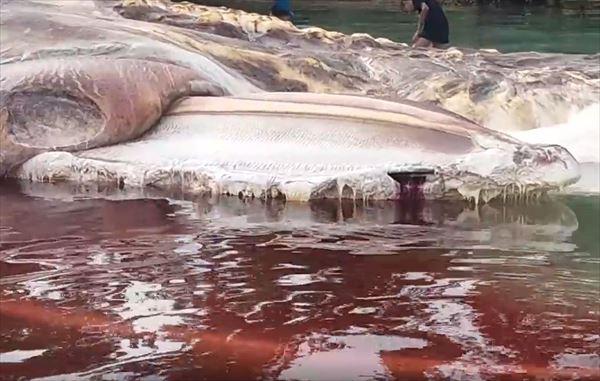 source: YouTube
Local people posted a series of tweets and images with the overall comment of "Nobody knows what this is?" and you can check something like bone from the tweeted images of the local people.
a giant
unidentified
dead thing
is decomposing off the coast of the indonesian island of seram

and nobody
knows
what
it
is pic.twitter.com/zPjpyOtdjJ

— Nick Andersen (@nicktheandersen) 2017年5月12日

source: twitter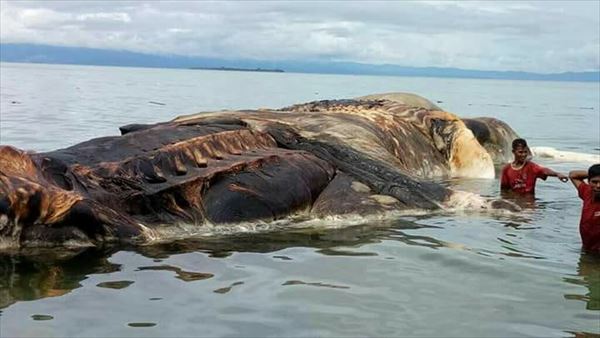 source: twitter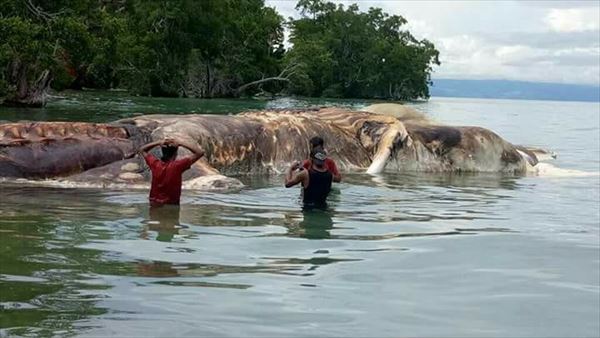 source: twitter
This story made headlines with the local media and plenty of speculation about the mysterious carcass for several weeks!

source: facebook
What did you think?
It truly is a mystery and hopefully the identity of the mysterious monster will be revealed soon!
Please take a look and watch the extended video below.
See Video Here
source: YouTube
---
source:

facebook

/

youtube
---