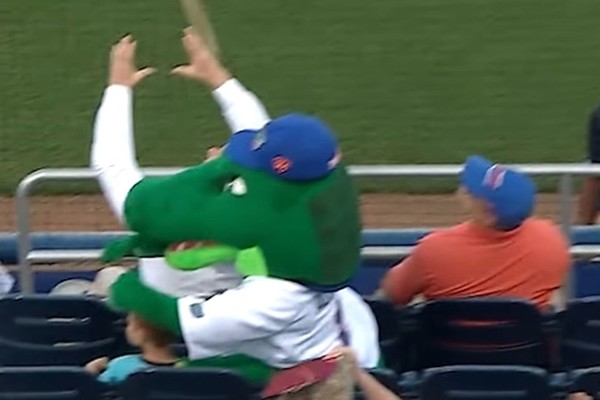 source: YouTube
At a college baseball game in the state of Florida in the United States, a Florida Gator's university baseball mascot jumped into the crowd during a game with North Florida University.
The trajectory of the foul ball appeared to be falling directly onto the boy's head so "Albert Gator" who was sitting next to the boy sensed the danger and protected the boy with his own body! and this courageous act quickly became a popular topic of discussion with online viewers from all over the world!
This mascot is a hero.
"Albert Gator" was a real hero for this young boy and his actions were really appreciated by the crowd who were sitting nearby!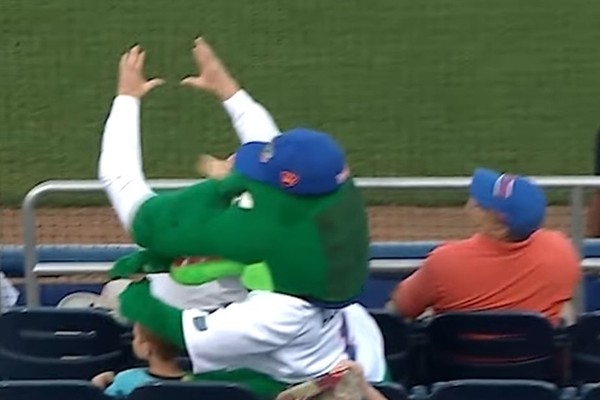 source: YouTube
The foul ball ends up hitting the mascot instead of the boy!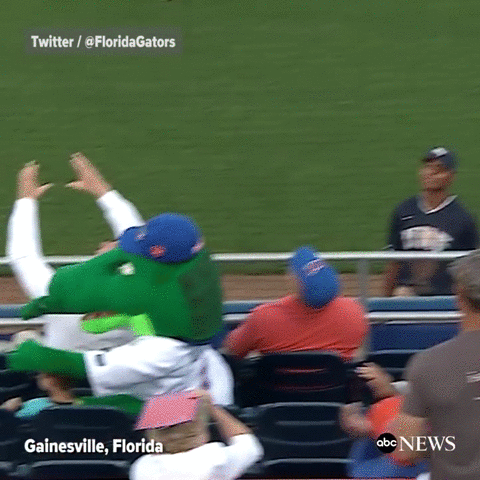 source: YouTube
By doing this, the boy was able to escape the danger of the foul ball landing on his unprotected head! The mascot's heroics was commended by people all over the world!
Here is the mascot collapsing in exhaustion after his courageous efforts!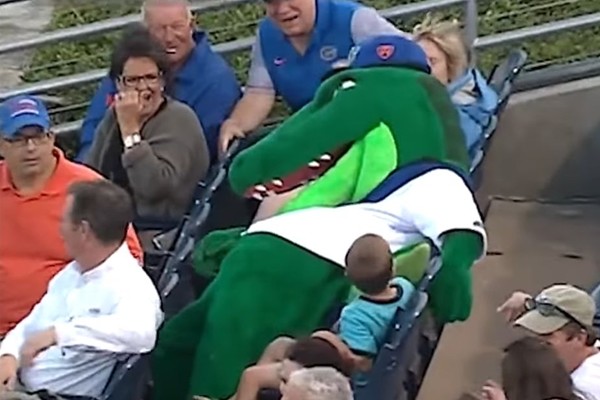 source: YouTube
Then, the adults are extremely pleased with this performance!
However, the young boy appears to have misunderstood the situation and believes that the mascot had really collapsed and attempts to check on his health!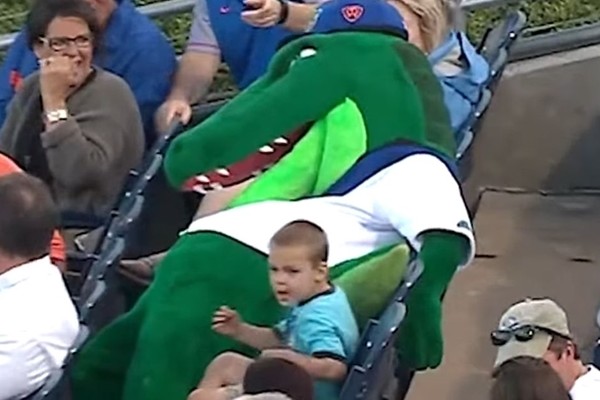 source: YouTube
The boy's behavior momentarily had the people around him a little confused with the situation.
The kindness of a young boy.
The boy thought that the mascot had collapsed and immediately moved to action!
Starting cardiac massage for the mascot!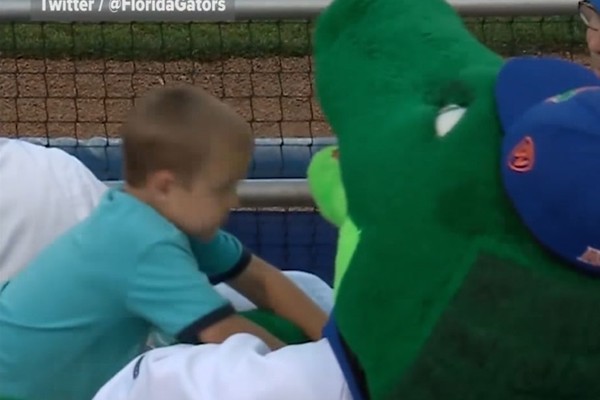 source: YouTube
Suddenly, the mascot revives!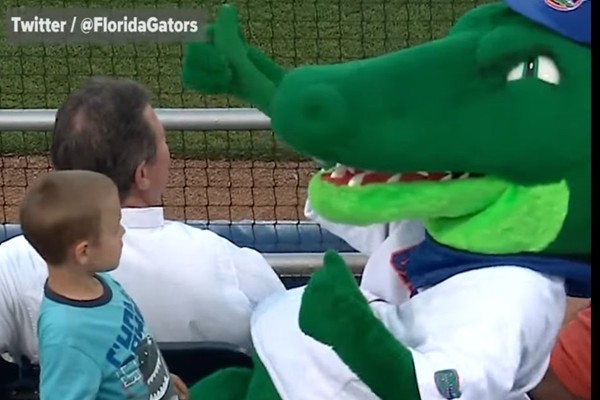 source: YouTube
And the young boy smiles in satisfaction!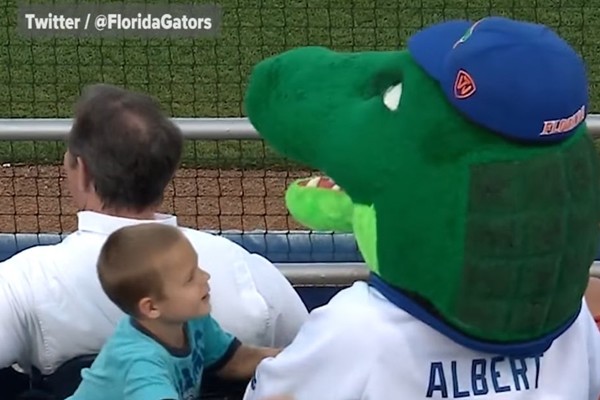 source: YouTube
Very nice this exchange、 It was published on the Twitter account of Lida Gator and it was praised by many people.
Saving children from foul balls – just another reason to follow @AlbertGator on Twitter! #GoGators pic.twitter.com/44j6FgkpXa

— Florida Gators (@FloridaGators) 2017年4月19日
Please take a look and watch the extended video below.
See Video Here
It was such a wonderful scene between the mascot and the young boy which is quite inspiring to see!
---
source:

youtube

/

twitter
---