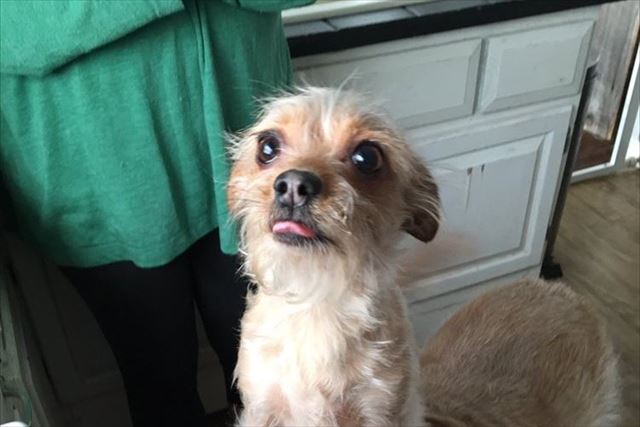 source: Twitter
A pet owner named "Adriana" and her dog named "Bella" are living in the state of Michigan in the United States and "Bella's" unusual behavior to request food from her owner has attracted the attention of online viewers from all around the world since these images were posted on Twitter!
Here is an image of "Bella" and she is a relatively small dog in stature but when she is hungry, she visits the kitchen of her owner and employs a certain method to convince "Adriana" to offer the small dog some food!
▼ Here is an image of "Bella's" clever technique.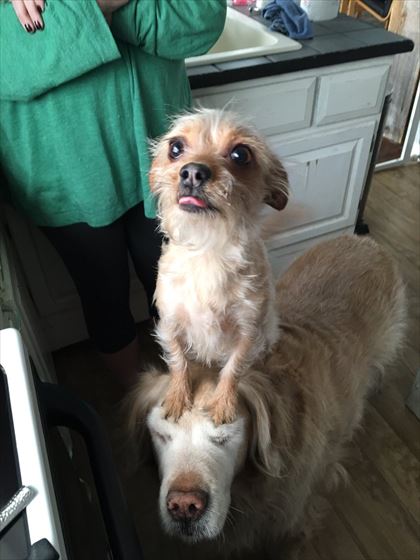 source: Twitter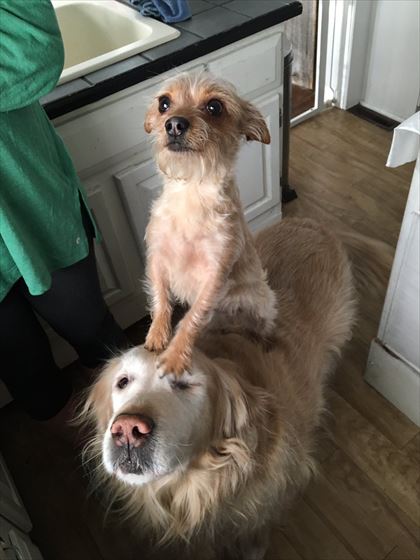 Can we just talk about how my dog begs for food? pic.twitter.com/I6hEiytTu0

— Adriana Burkhart (@BurkhartAdriana) 2017年2月18日

source: Twitter
In fact, the small dog receives a lot of support from her best friend who also lives with "Adriana". Here is a golden retriever named "Hank" who helps "Bella" with her request for food.
"Bella" positions herself on "Hank's" head to ensure a better line of vision when trying to make eye contact with her owner!
However, it seems that "Hank" is having trouble keeping his eyes open while "Bella" is standing on his head!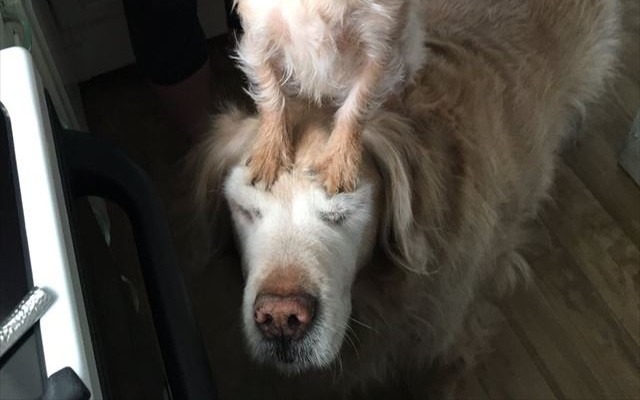 source: Twitter
These two canines are very good friends and they often move around their house with the smaller dog riding on the back of her larger companion!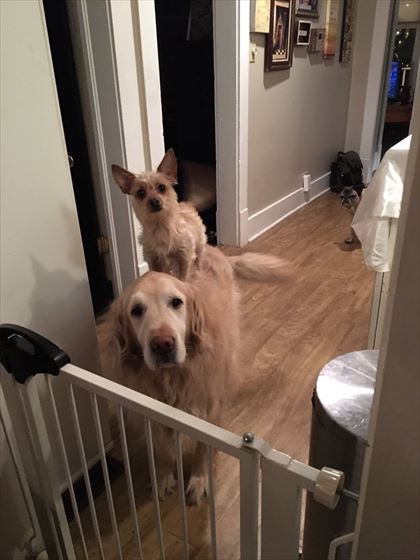 source: Twitter
Their expressions are just adorable as they look up at the camera and their owner!
What did you think?
Their close friendship is really wonderful and these images are certain to make you smile!
---
source:

Twitter
---