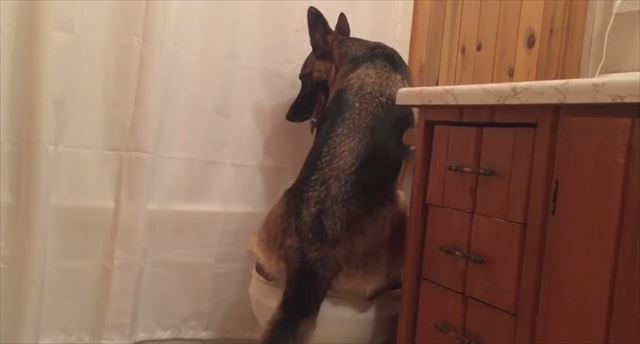 source: YouTube
Here are some delightful video images of a 2-year-old German Shepard named "Mr. Riko" who resides with his owner in the province of Ontario in Canada. This canine has a unique behavior towards going to the toilet that became a major talking point with online viewers from all over the world!
For some reason, this dog prefers going to the toilet just like a human person!
Please take a look and watch the extended movie below.
See Video Here
source: YouTube
This dog even knows how to flush the toilet!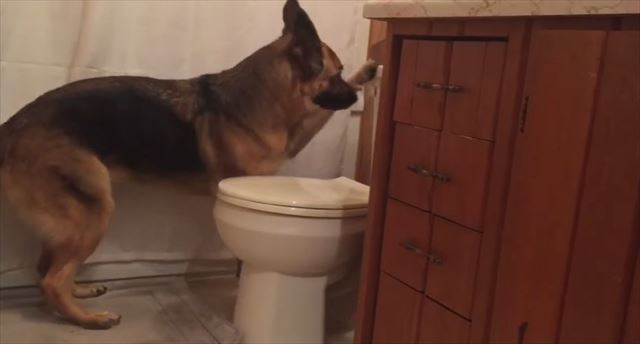 source: YouTube
Such a satisfying expression from this pooch after going to the bathroom!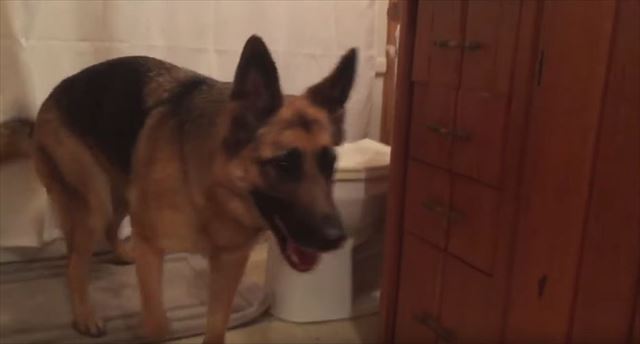 source: YouTube
What did you think?
This German Shepherd's owner appears to be a professional dog trainer so this dog is really skillful and intelligent!
---
source:

YouTube
---