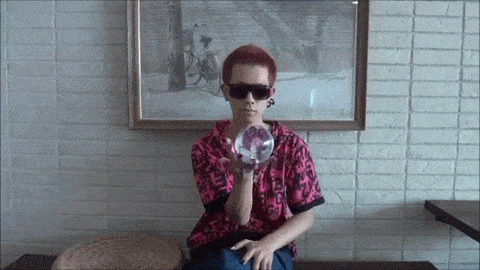 Here is the famous and popular Japanese entertainer named "MASAKI" who has developed some astonishing juggling and balancing skills which has been seen on TV and in live performances and he is also a former world champion and award winning juggler.
Floating Crystal Technique by MASAKI.
A world class performer and illusionist who has mastered traditional juggling techniques and has developed the art of object manipulation to it highest level! His latest breakthrough performance focus on the speed and agility of his amazing skills with a crystal ball which appears to be floating in the air.
source: Official Profile
Please watch these videos of MASAKI's amazing performances!
Here is the first video of MASAKI warming up.
See Video Here
Here is MASAKI performing at "Audi Quattro Night" in April 2010.
See Video Here
Here is MASAKI performing on a Fuji TV program called "Performance GO! GO!"
See Video Here
This is an amazing performance as MASAKI manipulates the crystal ball so it appears to float in the air!