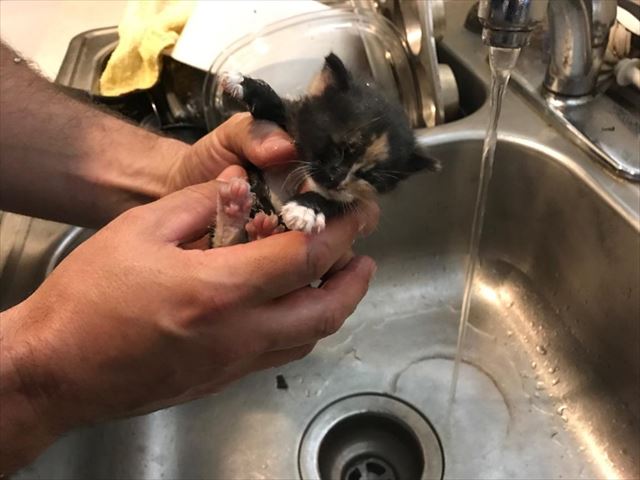 source: Twitter
Here is a little kitten that was dramatically rescued from between the walls of a house by an emergency rescue team that quickly became a big topic of discussion with online viewers everywhere!
A kitten's cries from inside the wall!
In a house in a city of Fort Lauderdale in the state of Florida in the United States, a landlord heard the cries of kitten somewhere in the house one day.
After looking everywhere, the animal was no where to be found!
The cries seemed to be coming from within the walls of the house and immediately contacted the fire department. Using infrared thermography, they discovered something!
The fire department asked for permission to knock a hole in the wall and discovered something amazing!
A baby kitten was recovered and it was only two weeks old!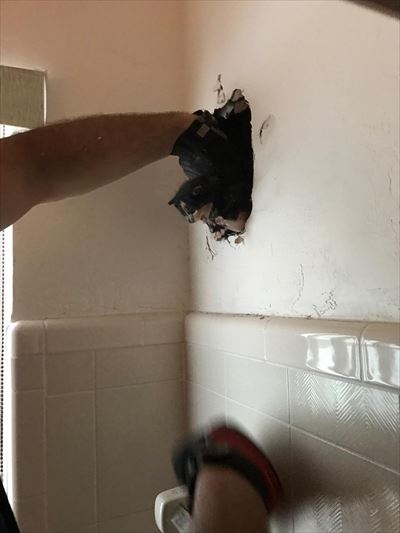 source: Twitter
The rescued kitten was covered with dust but it seemed in surprisingly good condition despite being trapped for nearly two weeks!
▼ Here is the rescue team comforting the exhausted animal!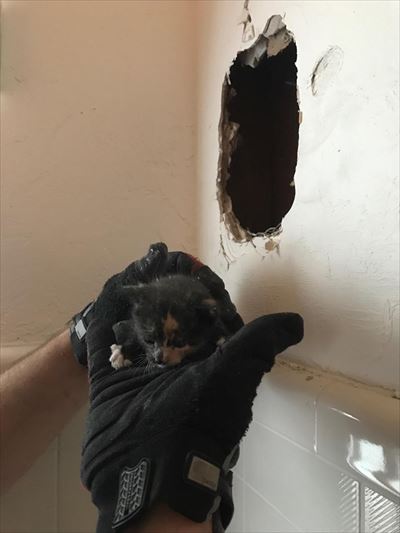 source: Twitter
According to the media covering this event, the Deputy Chief of the Fire Department said that the reason why the kitten was trapped inside the wall.
A mother cat gave birth to a kitten in the attic of this house and may have gotten separated and somehow got trapped inside the wall!
source: abcactionnews.com
This animal would faced certain death if not for the landlord hearing the cries of the infant!
After being rescued, the kitten was brought to the shelter and has fully recovered from her ordeal!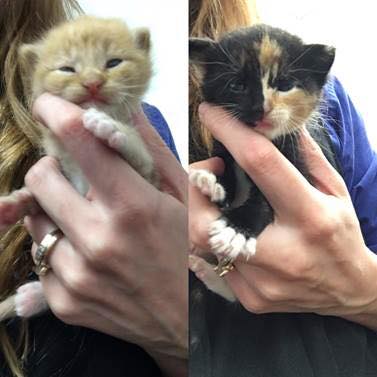 source: Facebook
What did you think?
It must be a horrible feeling to be separated from your mother at birth but the heroic work by this rescue team was simply amazing!
---
source:

Twitter

/

abcactionnews.com

/

Facebook
---