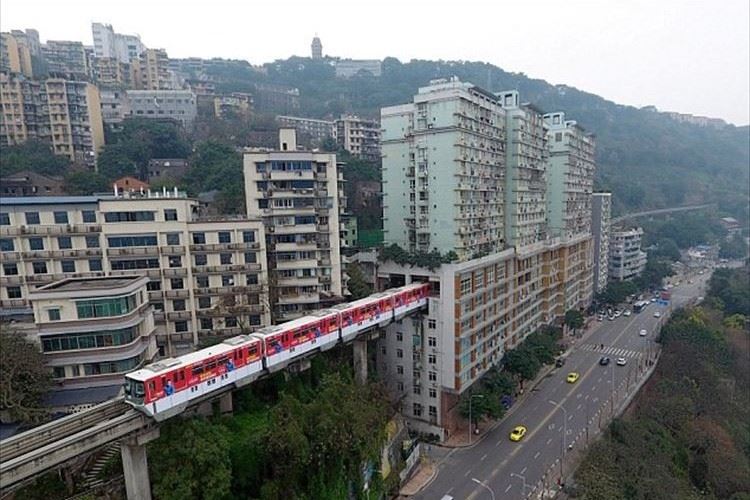 source: cq.house.163.com
What's this unusual attraction?
This monorail is running through an entire building in this chinese city has been featured in the overseas media and is created a lot of interest with online viewers from around the world!
This is a monorail railway is located in Chongqing City China and was established in 2005. The monorail actually runs completely through the building which has people residing in it!
It was a startling sight for many people overseas upon first seeing it!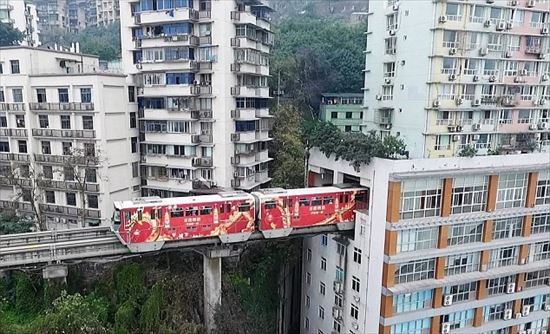 source: cq.house.163.com
By the way, the inside of this building houses a station for the monorail and there are several stores located from the 1F to the 5F in the building. The 6F to the 8F seem to be the facilities related to the station platform and the station while the 9F to the 19F are for people residing in the building.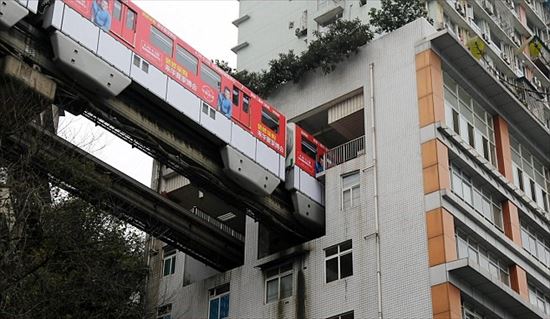 source: cq.house.163.com
Although, it would appear that noise from the monorail could be a factor for people living there is noisy to worry about this building, but it seems that the residents of the building live with this situation comfortably.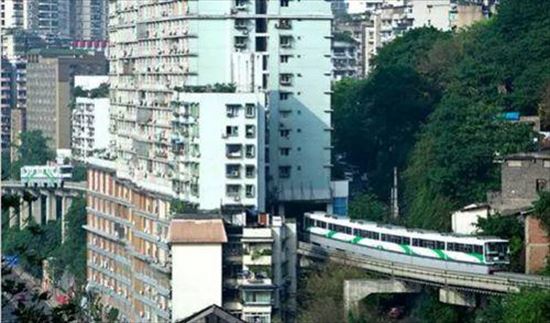 source: cq.house.163.com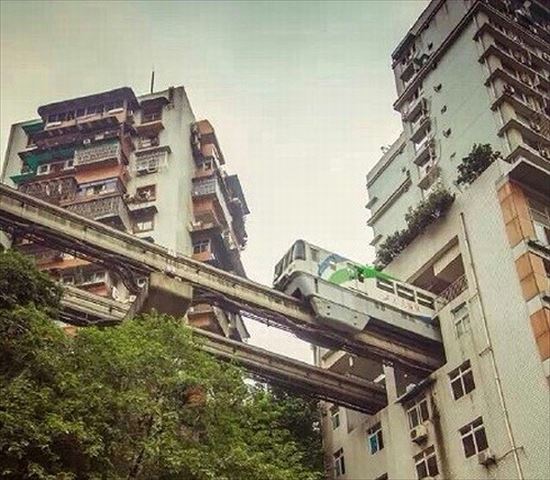 source: cq.house.163.com
What did you think?
It is said that the distance of the monorail station within part the building is almost 130 meters long. It is a monorail you would want to ride on at least once!
---
source:

cq.house.163.com

/

www.dailymail.co.uk
---