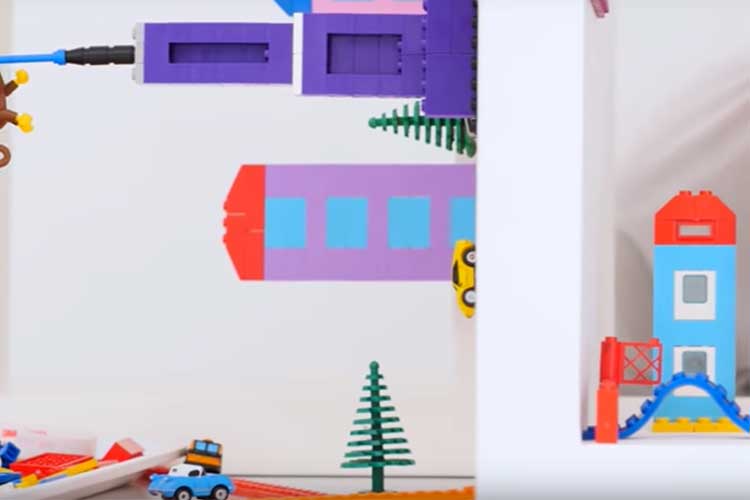 source: YouTube
In a location such as "Nimuno Loops", this structure appears to be made of standard plastic blocks that resembles traditional "lego". However, this is an amazing new innovation called "lego-tape" which allows builders to create structures that would have never been possible until now!
"Lego-tape" has amazing flexibility and can be used in endless guises which makes it's usability up to the imagination of the builder!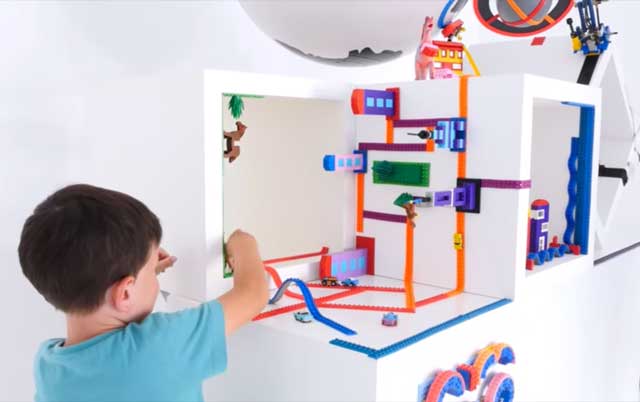 source: YouTube
Even while hanging vertically, "lego-tape" provides amazing stability and strength as shown in this image.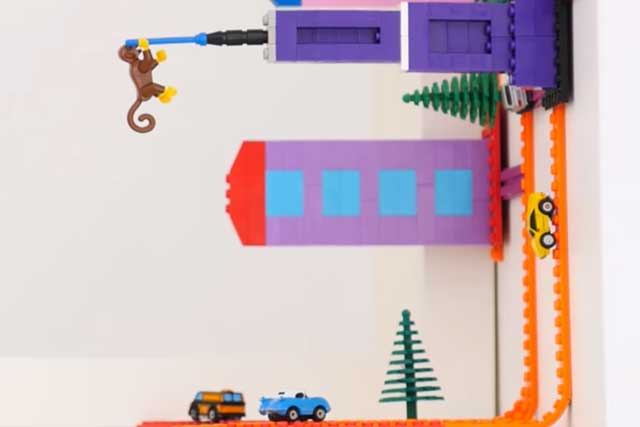 source: YouTube
"Lego-tape" can be cut into any shape with scissors like ordinary tape.


source: YouTube
The back of the "lego-tape" has an adhesive surface, and it can pasted on walls and then peeled off!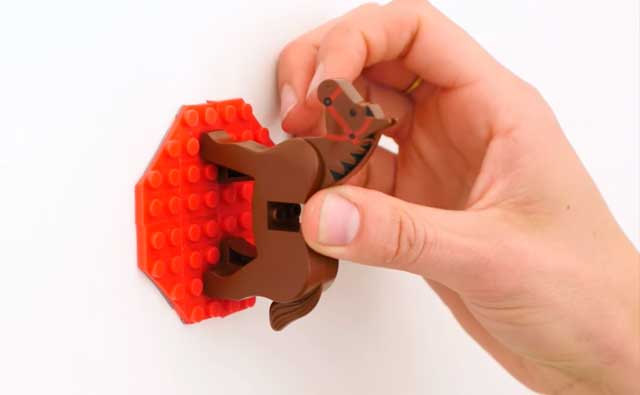 source: YouTube
You can easily change the shape of the lego-tape easily as shown here.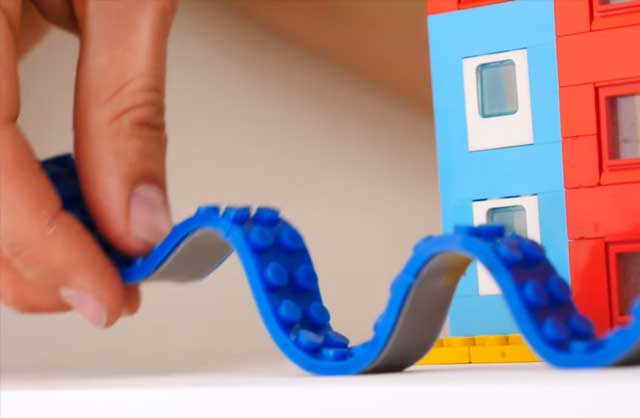 source: YouTube
Horizontal curves are also possible!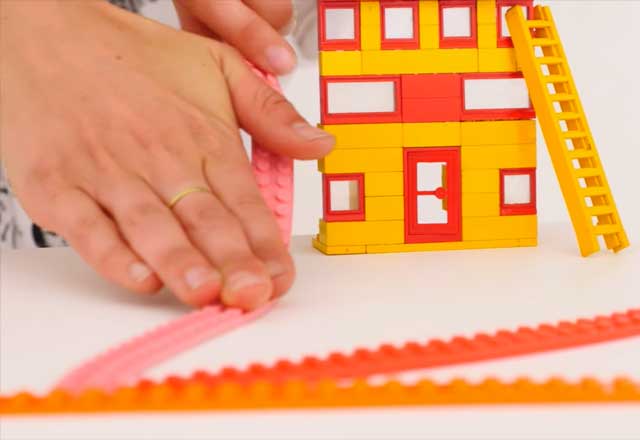 source: YouTube
Lego-tape can creates structures that are unthinkable with traditional Lego.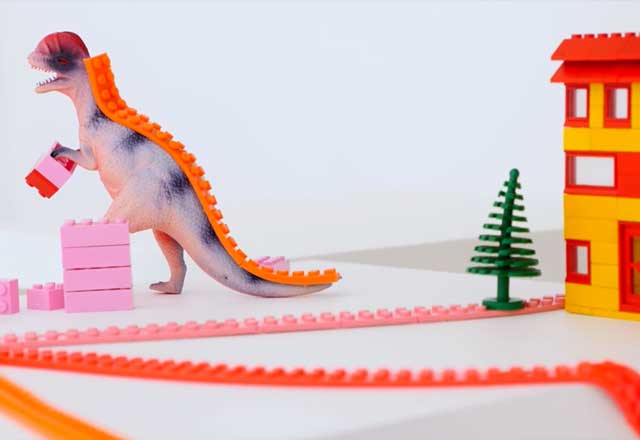 source: YouTube
Structures can be created in three dimensions so the builder's imagination can create infinite possibilities.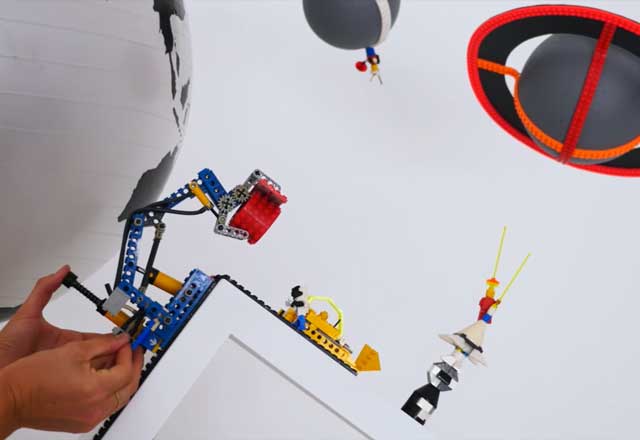 source: YouTube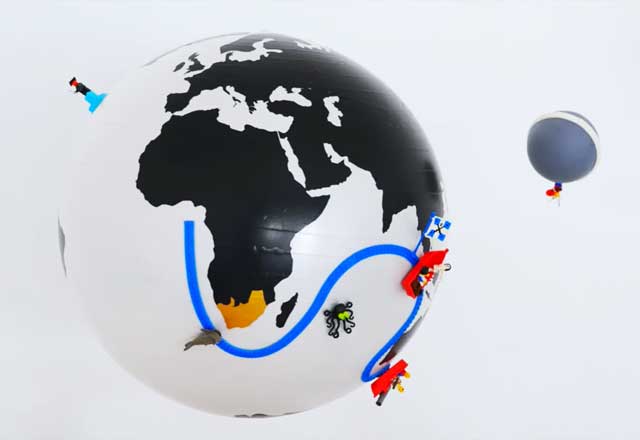 source: YouTube
"Nimuno Loops" is compatible with major block systems such as "Mega Blocks", "Kreo", as well as traditional Lego blocks.
Currently "lego-tape" are currently collecting funds for commercialization and are looking for investors for "Nimuno Loops". If you are interested please check the website for more details.
LEGO Compatible Adhesive Tape – Nimuno Loops/Indiegogo
Please take a look and watch the extended video below.
See Video Here
---
source:

YouTube



---