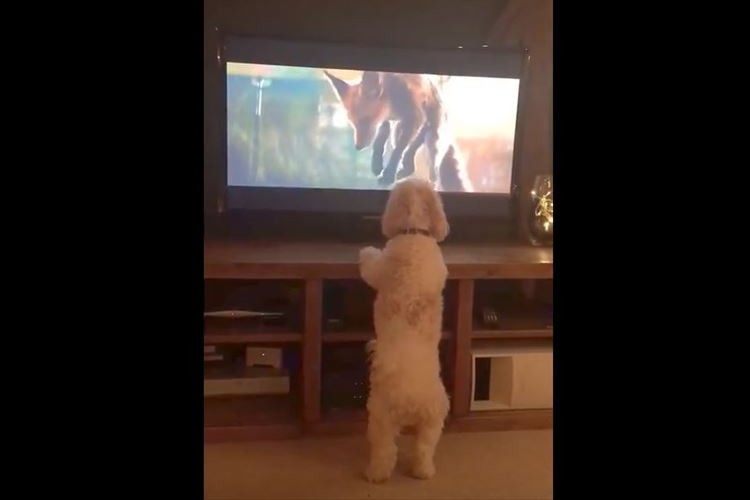 source: YouTube
Here is a delightful video of a cute little dog with its face pressed against the screen of a TV watching two foxes jumping up and down on a trampoline! This adorable episode was captured on video and has become a big topic of discussion with online viewers everywhere!
Here is a little dog with its front paws on the TV screen watching two foxes jumping on a trampoline and the little dog is simply transfixed on the scene!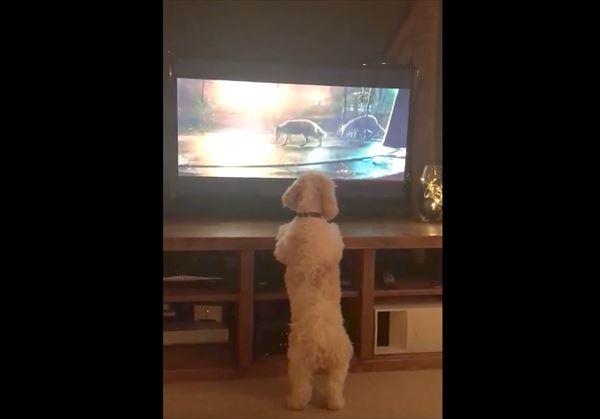 source: YouTube
The little canine's eyes are glued to the screen! It is so cute to watch this!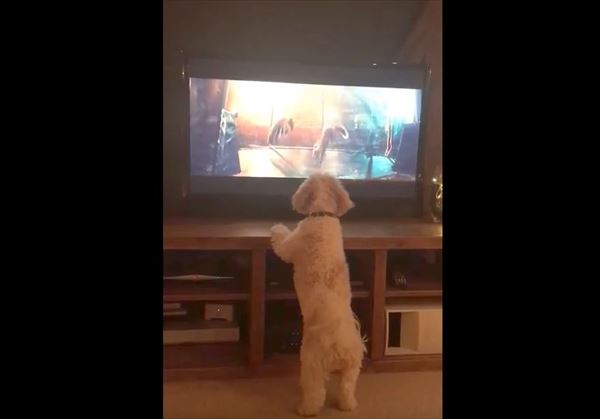 source: YouTube
This scene seems to be last forever! What is going to happen next?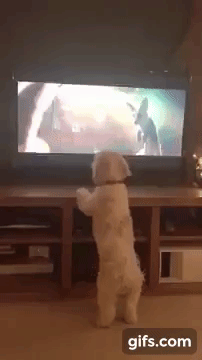 source: YouTube
Suddenly, the little dog starts to jump up and down at the same time as the foxes on the television!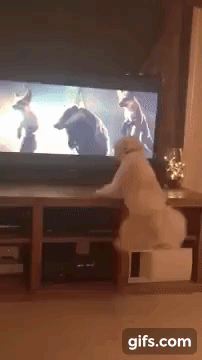 source: YouTube
The timing is somehow perfect and wonderful to see!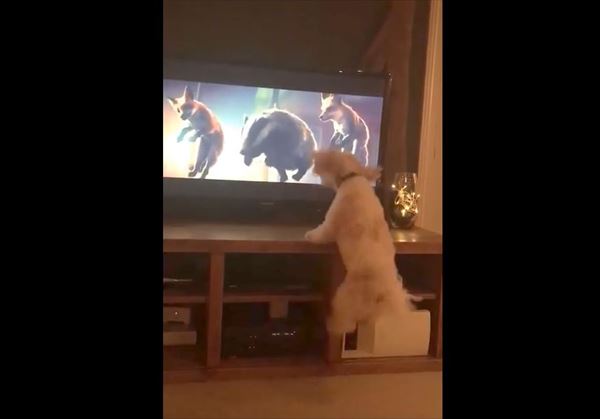 source: YouTube
What did you think?
This is such an adorable video to watch and enjoy and this little dog is a delight to watch!
Please take a look and watch the extended video below.
See Video Here
source: YouTube
---
source:

www.youtube.com
---