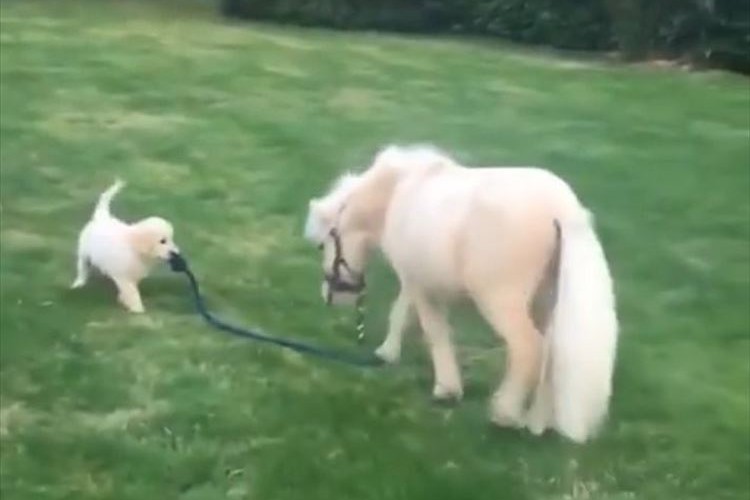 source: YouTube
Here is a delightful video of a tiny dog and a beautiful white pony that is fast becoming a big topic of discussion with online viewers everywhere!
Here is a pony in a field munching on some delicious green grass when a tiny white dog enters the scene holding a rope that is connected with the pony. The little dog attempts to get the pony to take a walk but encounters a lot of resistance since the pony is far more interested in eating than walking!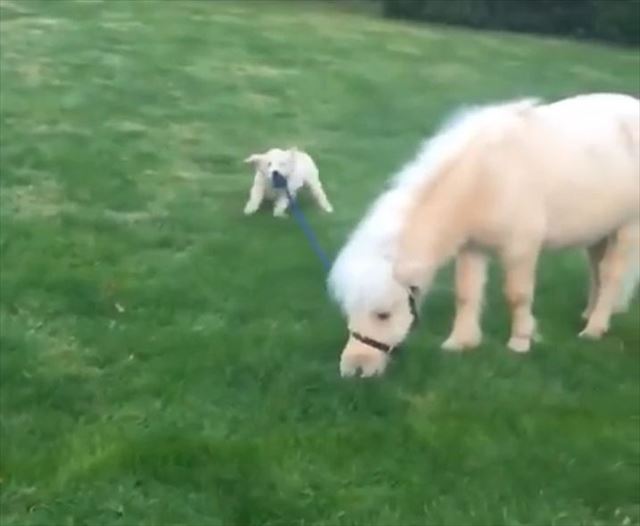 source: YouTube
Here is the tiny dog pulling on the rope as the pony continues to munch on the grass!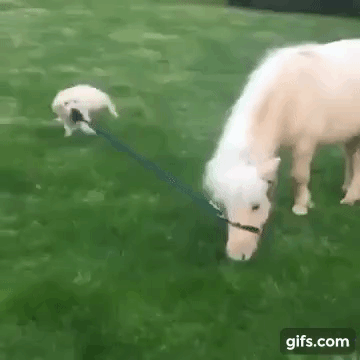 source: YouTube
After several gentle tugs on the rope, the pony finally begins to follow the the tiny dog but a very slow pace! The grass is just too delicious to pass up for too long!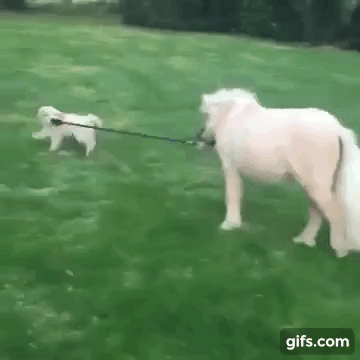 source: YouTube
These two adorable animals are a delight to watch and their interplay with each other is a wonderful combination!
What did you think?
Please take a look and watch the extended video below.
See Video Here
source: YouTube
---
source:

www.youtube.com
---