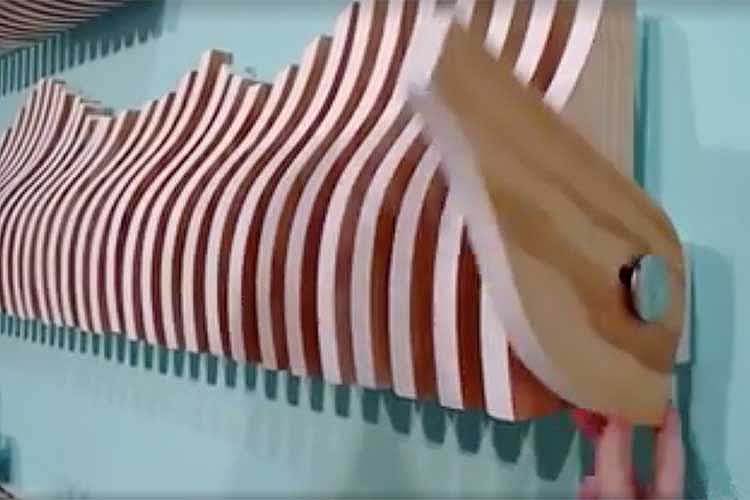 source: facebook
Here is a tasteful and stylish interior of a living room and in particular, there is an object on the wall that appears to be both functional and lovely decor that matches the room perfectly! This is a newly created hanging wall mounted bookshelf unit which is fast becoming a very popular topic of discussion with online viewers everywhere!
It's part of a newly created collection called the "Köllen Interactive Bookshelf" as the reasonable price, easy set up and functionality is part of a growing trend in interior furniture and accessories that are currently popular with consumers!
This bookshelf can be easily mounted on a wall by positioning some hook at the selected area.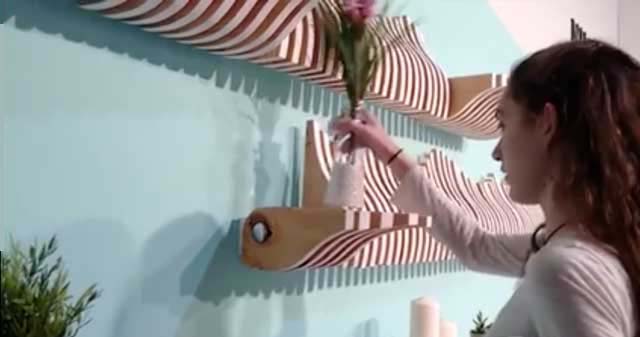 source: facebook
Then, a hanger is also mounted and the based is placed on top. This wall-mounted bookshelf's shape can be easily modified based on which item the person wants to place on it!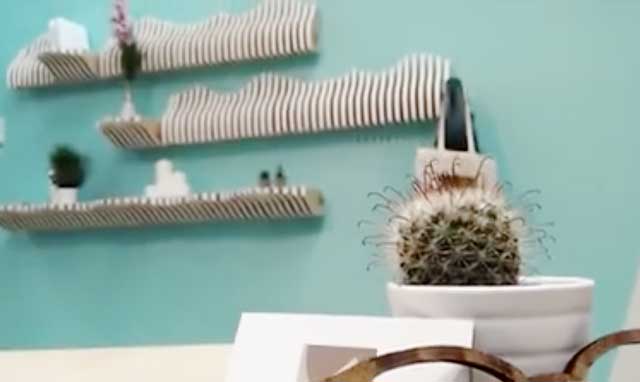 source: facebook
This innovative collection was originally created by a group of students studying interior design and these budding entrepreneurs are attempting to attract investment funding to increase production and promote the products in overseas markets!

source: Instagram
The color can be changed according to the overall colour scheme of the interior.

source: Instagram
This bookshelf is both stylish and practical!

source: Instagram
What did you think?
The "Köllen Interactive Bookshelf" is functional and stylish and really does match today's lifestyle trends. For additional details on this product, please click on the website link below on the Kickstarter crowd funding website.
---
source:

www.kickstarter.com

/

www.facebook.com
---