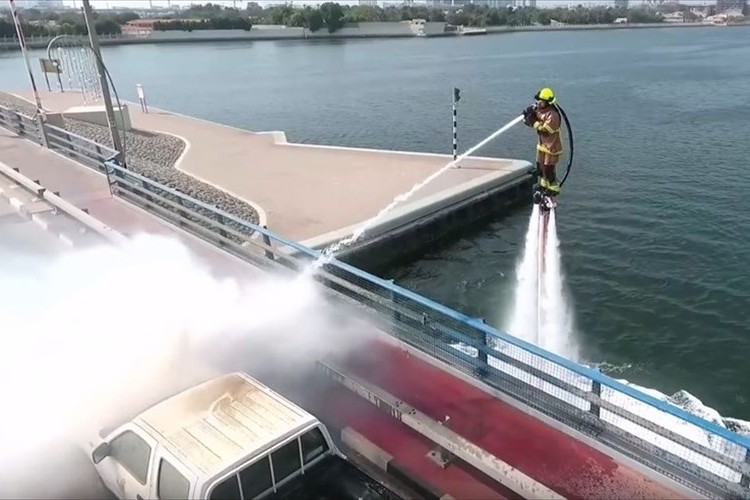 source: YouTube
Here are some astonishing video images a video of firefighter attempting to extinguish a fire while flying in the air with a jet-pack that has quickly generated a large amount of buzz with online viewers worldwide!
This scene was filmed in Dubai where the cityscape is filled with large numbers of skyscrapers which create problems for extinguishing fires so it was decided that "aerial jet-packs" for firefighters' should be incorporated and deployed for fire fighting activities there!
Here is a firefighter moving quickly to scene of the blaze on a jet-ski on the water.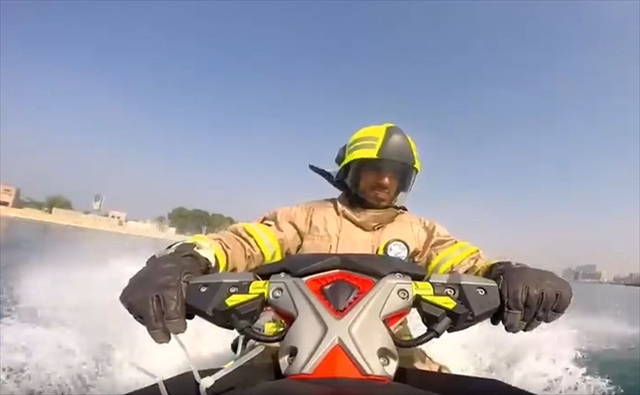 source: YouTube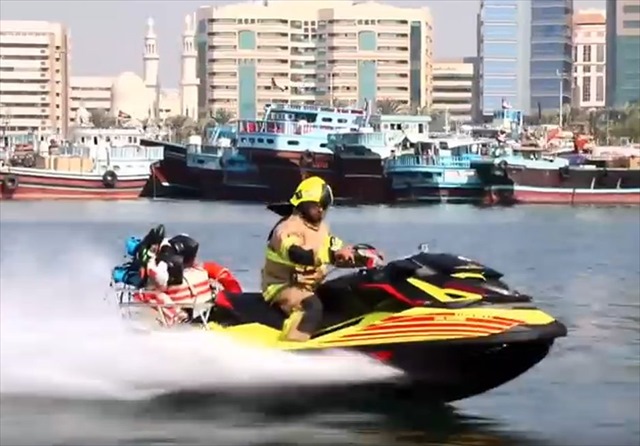 source: YouTube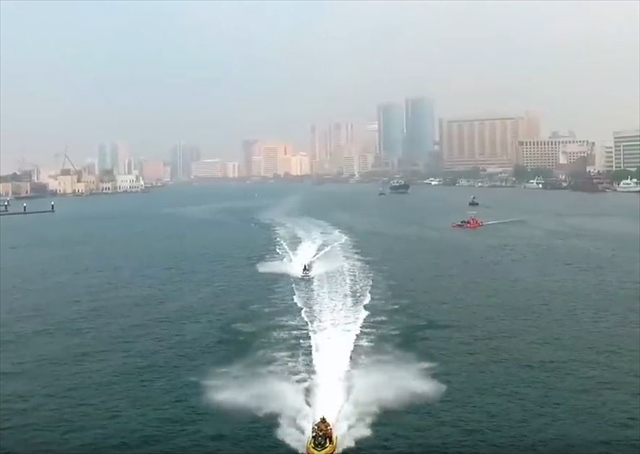 source: YouTube
Upon arriving at the scene of the fire site, the firefighter flying up towards the source of the blaze using a jet-pack.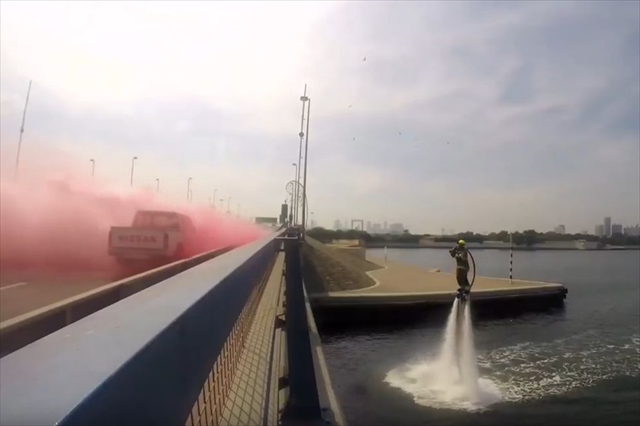 source: YouTube
Holding the firehose while hovering in mid-air is simply amazing to see!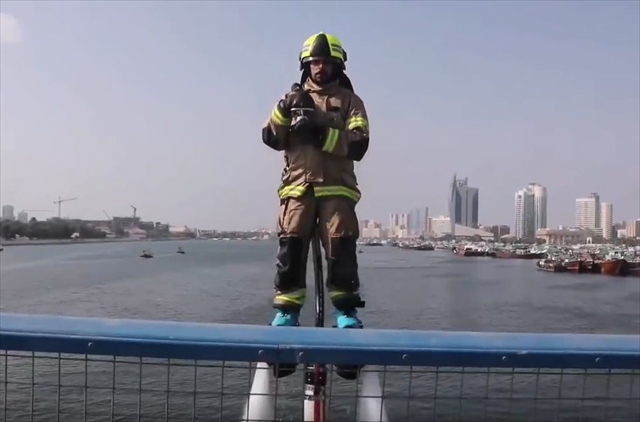 source: YouTube
The hose is directed at the source of the fire and is quickly extinguished!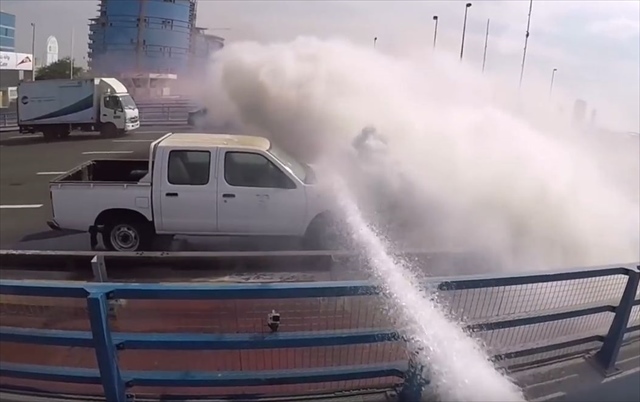 source: YouTube
It is simply awesome to see this type of technology applied in this way and the practicality of this type of firefighting is undeniable!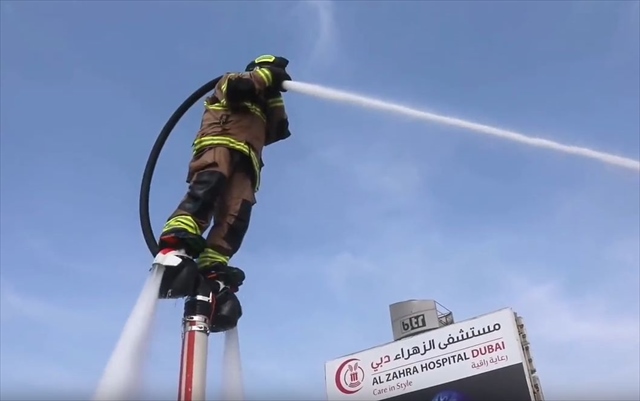 source: YouTube
What did you think?
This type of firefighting is only possible with the use of this cutting edge technology!
Please take a look and watch the extended video below.
See Video Here
source: YouTube
As mentioned earlier, Dubai's cityscape is filled with tall skyscrapers, including the "Burj Khalifa" which is the world's tallest building so aerial firefighting with this technology will be a necessity going forward!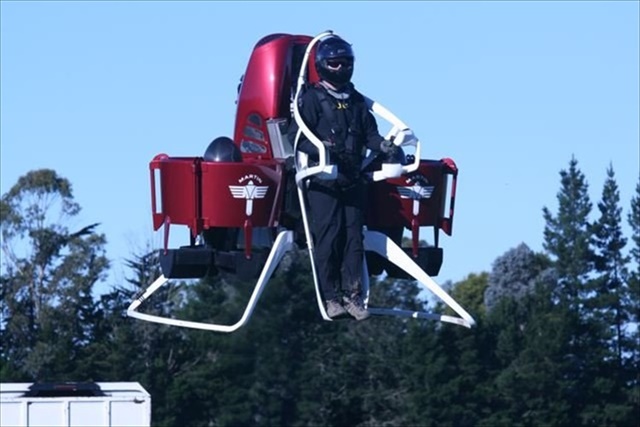 source: www.martinjetpack.com
---
source:

www.youtube.com

/

www.martinjetpack.com
---