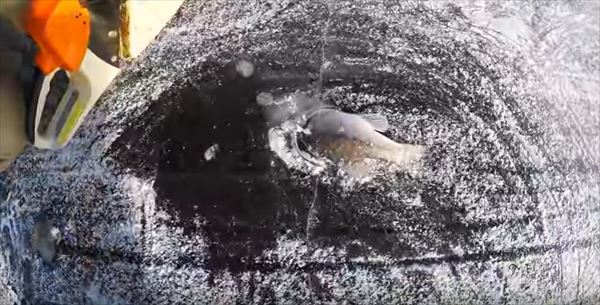 source: YouTube
Here is an unbelievable photograph of two frozen fish discovered in the middle of a frozen pond! black bus!
Two frozen fish in a frozen pond.
A larger fish is in the middle of eating a smaller fish and they have been frozen solid in the icy pond!
▼If you look closely, you can see that a black bass is being eaten by a northern pike!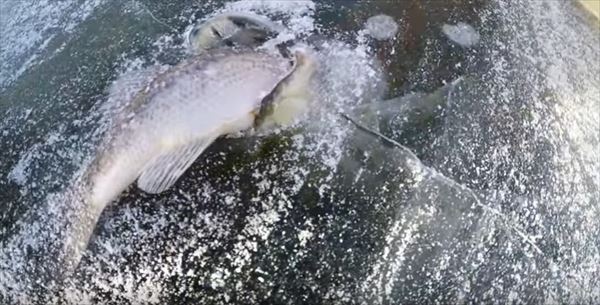 source: YouTube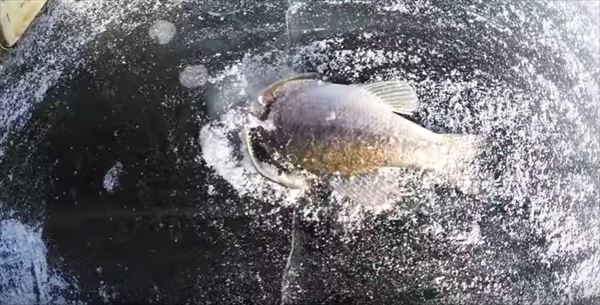 source: YouTube
Somehow the two fish were frozen in the pond as the as northern pike has half-eaten the smaller fish!
Removing the frozen fish from the ice!
Using a chain saw to cut out the thick ice!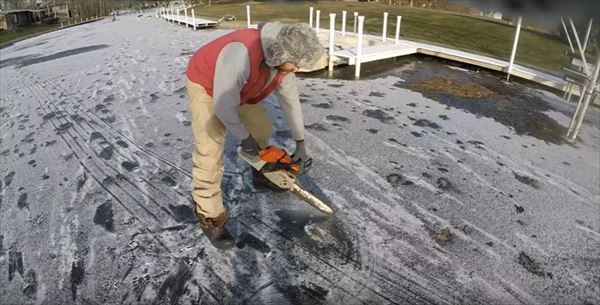 source: YouTube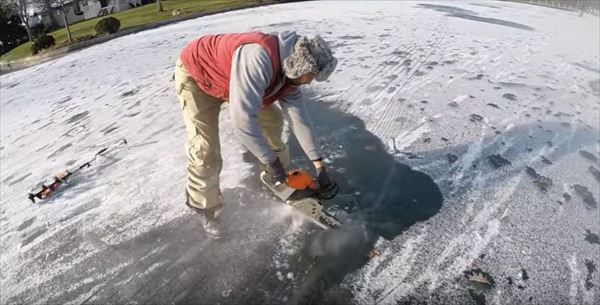 source: YouTube
The ice block is cut into a square.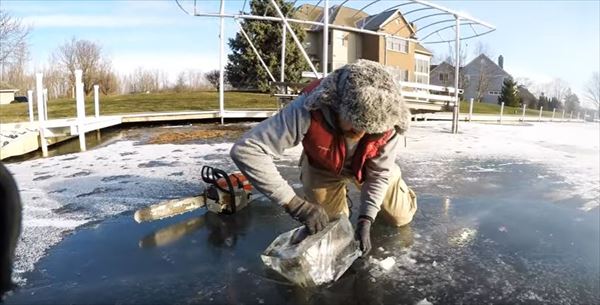 source: YouTube
Ah! The ice block containing the two frozen fish is gently removed from the frozen pond.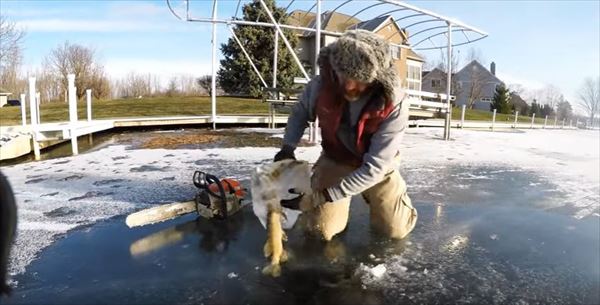 source: YouTube
This is such a surreal sight.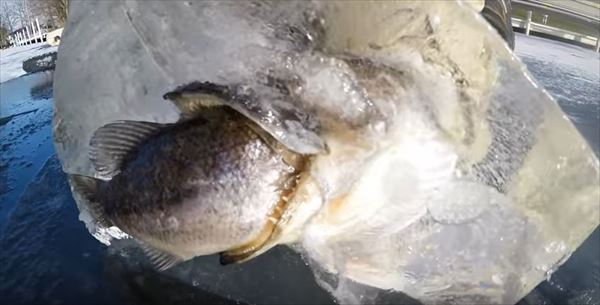 source: YouTube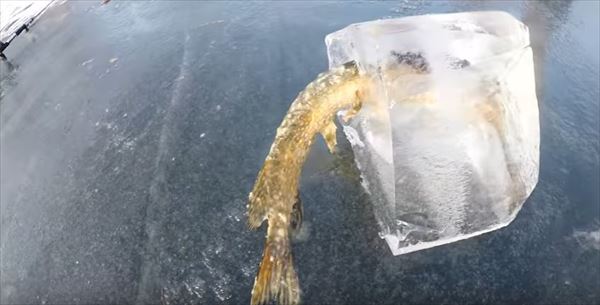 source: YouTube
Please take a look and watch the extended video below.
See Video Here
What did you think?
This is a truly an amazing sight as the two fish seems to have frozen instantaneously! It is such a strange sight of the bigger fish in the process of devouring the smaller fish and frozen in that moment of time!
---
source:

youtube

/

youtube



---