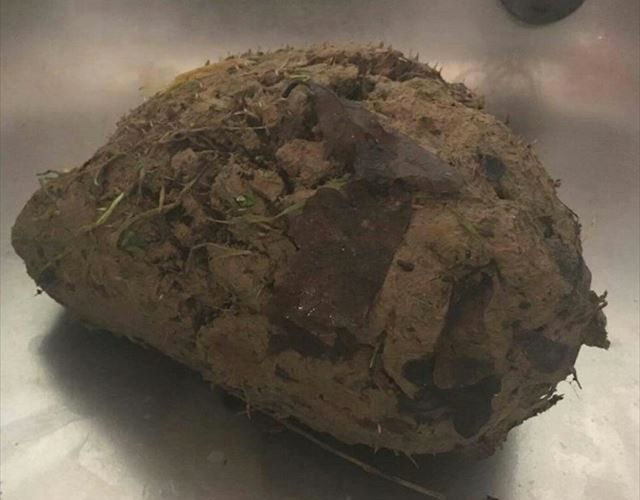 source: Facebook
This lump of mud was brought to the Brent Lodge Animal Hospital in West Sussex in the United Kingdom (UK).
At first, the hospital staff were confused but in reality this lump of mud was actually a hedgehog!which has been completely covered up in mud and dirt.
A Hedgehog chased by dogs.
Apparently, this hedgehog had been chased around by some curious dogs in a garden and curled up in a ballas a
in a defensive posture (in a ball) to protect itself from the marauding pooches.
A dog who got even more curious continued rolling the hedgehogs around like a ball on the wet soil
which transformed the animals into balls of mud and wet soil.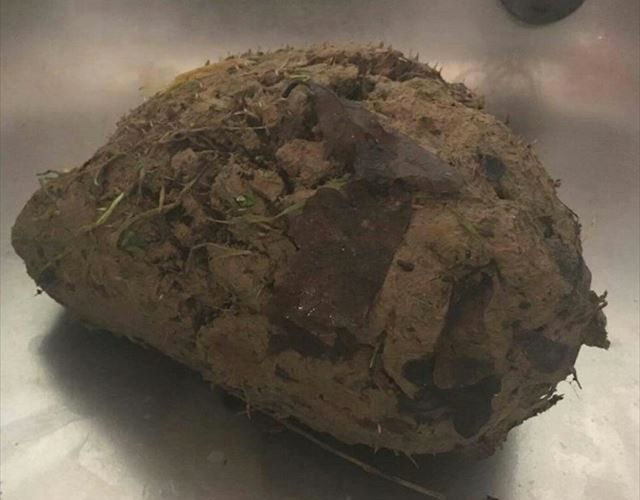 source: Facebook
The owner of the dog later discovered the lump of mud and discovered that the tiny animal was still breathing and brought the hedgehog to the animal hospital!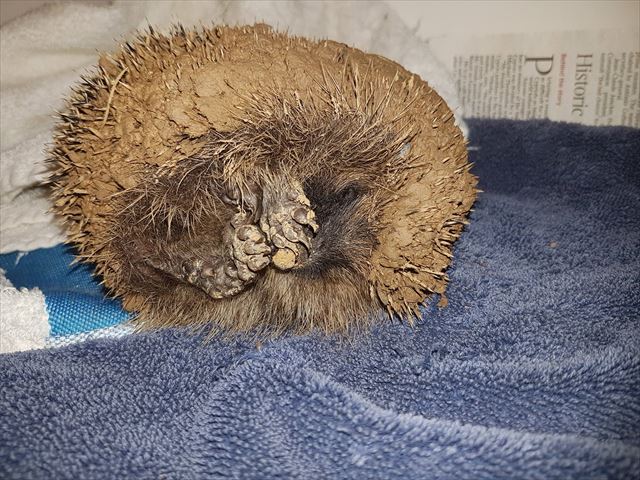 source: Facebook
Here is the muddy hedgehog in its curled defensive position and the amazing transformation after the mud was cleaned off!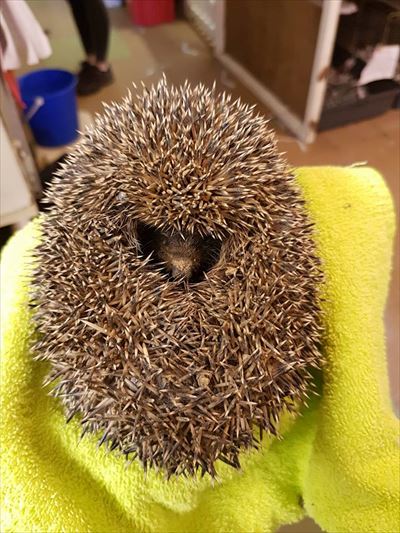 source: Facebook
Here is the hedgehog recovering at the animal hospital where it will remain until it has fully recovered from its ordeal!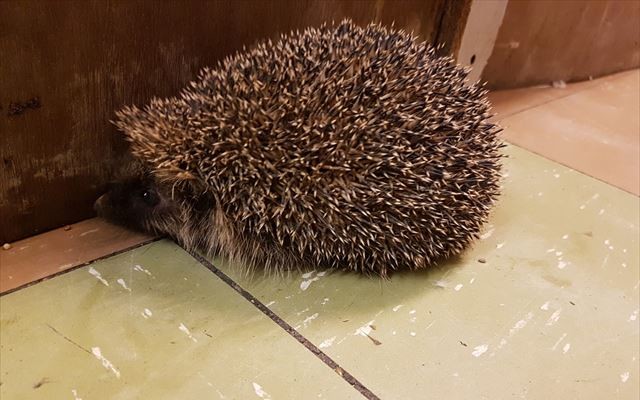 source: Facebook
What did you think?
The owner of the dog should be commended for his quick decisions and actions that saved this small animals life!
---
source:

Facebook
---