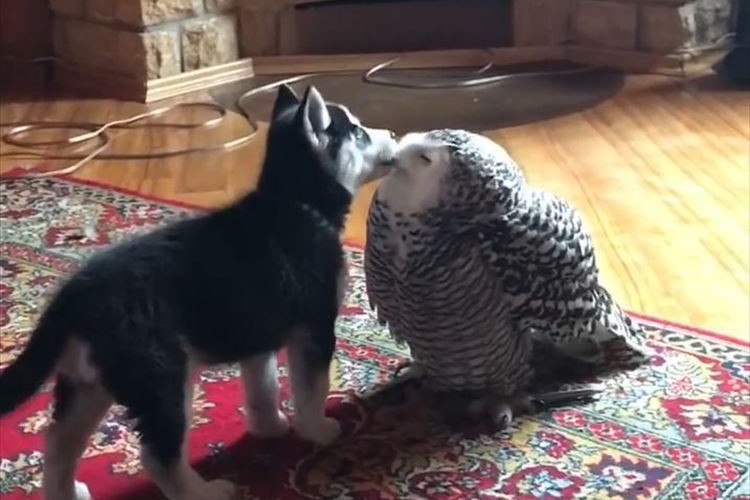 source: YouTube
Here is a video of an absolutely adorable scene of intimacy between a Siberian Husky puppy
and an owl! This video has become a huge topic of online discussion among online viewers from all over the world!
Here are both animals staring at each other!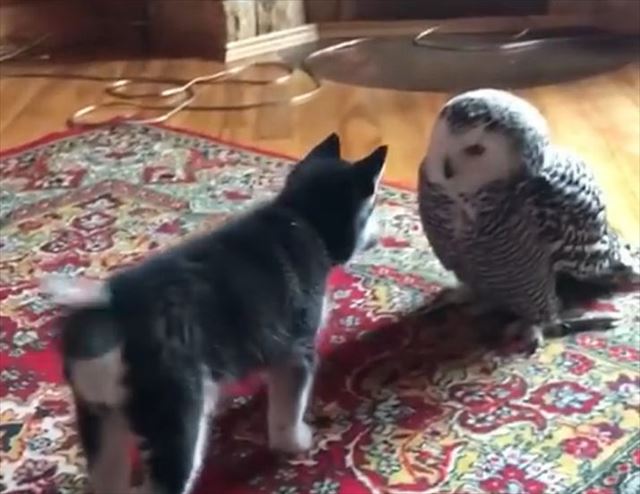 source: YouTube
The curious puppy approaches the stately bird until they are inches away from each other!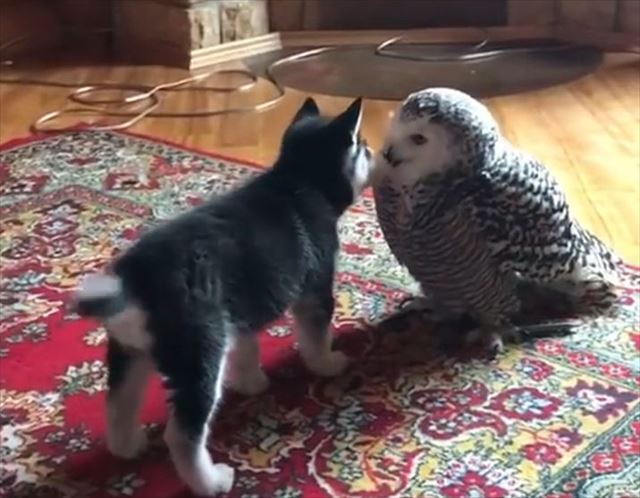 source: YouTube
Wow! The puppy starts licking the owl's beak! It is quite a surprise to see these animals cuddling like this!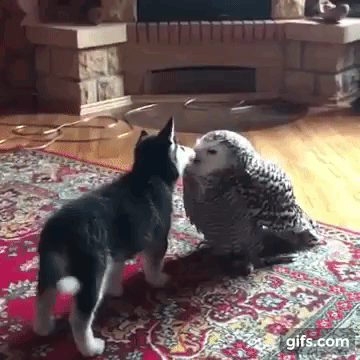 source: YouTube
Perhaps the puppy's advances is a little too much as the owl starts to back away slightly!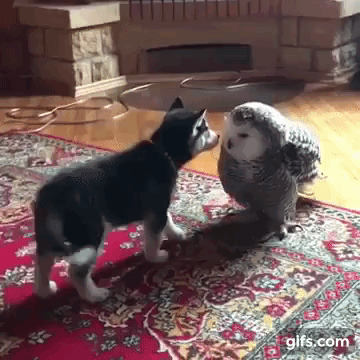 source: YouTube
The puppy finally turns away from the owl but their close bond of friendship is clear to see! What an incredible friendship between these two animals!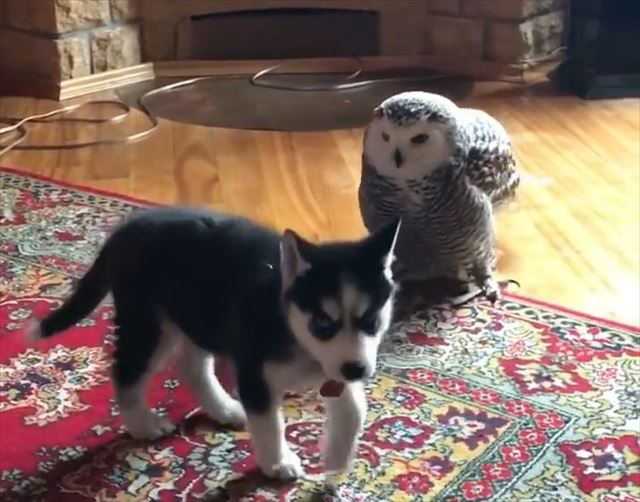 source: YouTube
Please take a look and watch the extended video below.
See Video Here
source: YouTube
---
source:

www.youtube.com
---