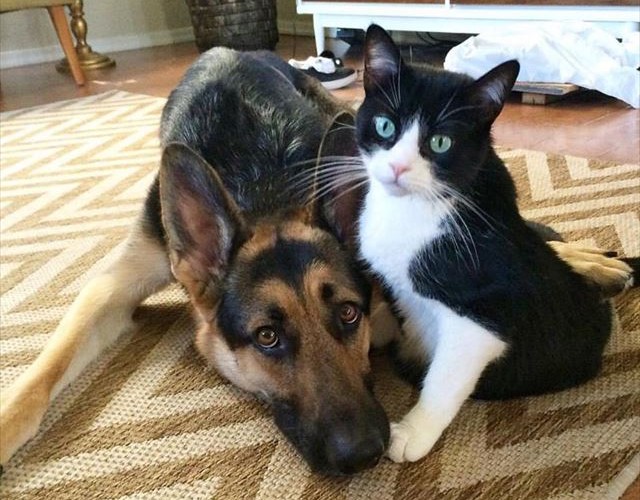 source: Facebook
Here is a german shepherd named "Baron" and a cat named "Alvin" and these two animals are the very best of friends and this is shown in these delightful photographs!
These pets are so close that when "Alvin" punches "Baron" with his paw, the following video images quickly became a big hit with online viewers from around the world!
A cat punch of love!
On this day, the two animals were playing around with each other in the living room of their house.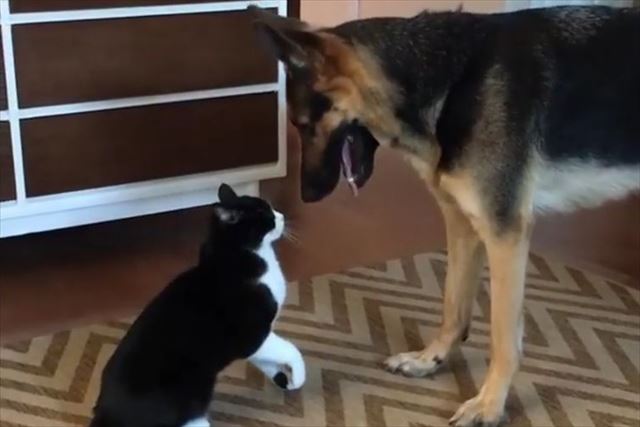 source: Facebook
Suddenly the cat starts swinging his punch towards the nose of the dog!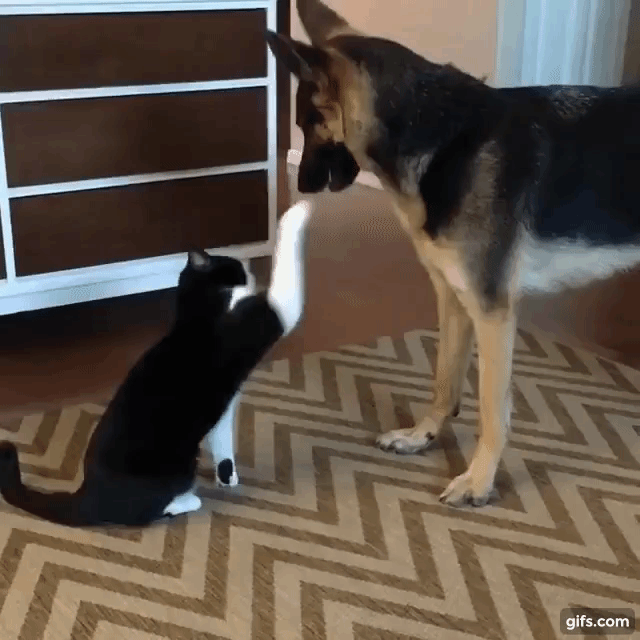 source: Instagram
The timing is not quite right as "Baron" keeps avoiding his feline friend's swings at his nose!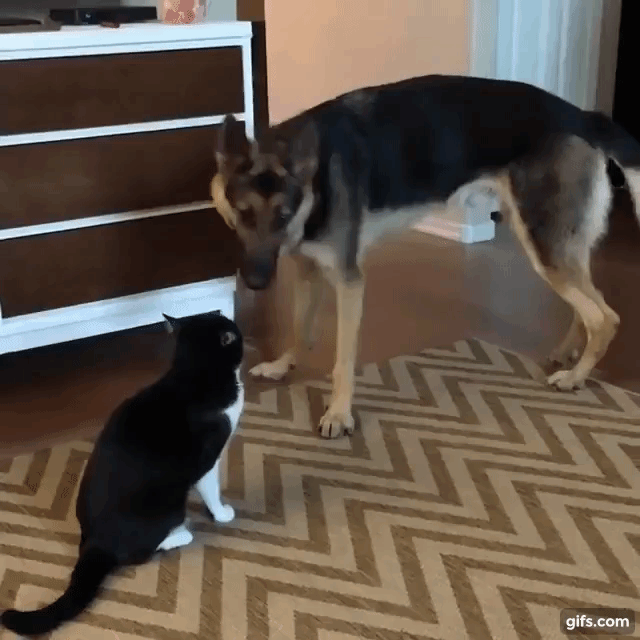 source: Instagram
A change of tactics and a double-punch approach!.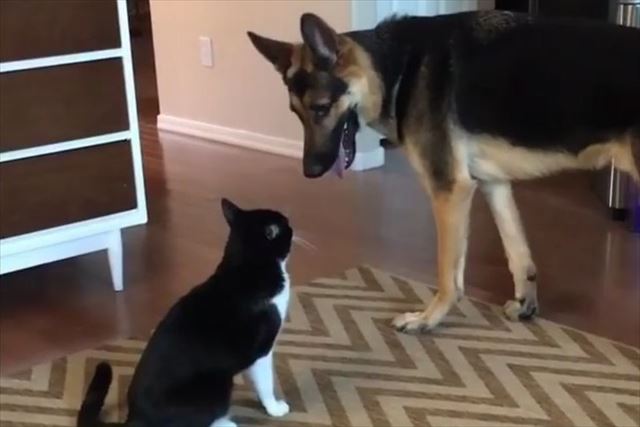 source: Facebook
This game of cat and dog continues for quite a while and it's a delight to see!
Time to relax and stop the friendly fighting!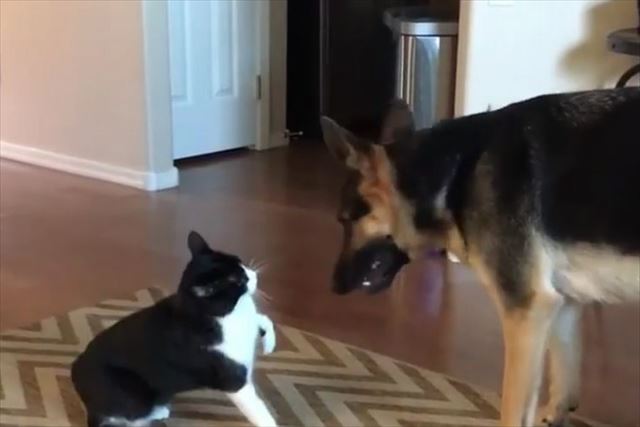 source: Facebook
The two friends finally calm down and relax after their playful antics!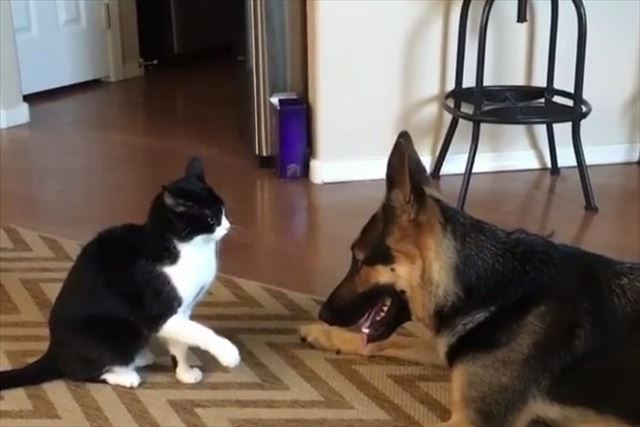 source: Facebook
"Alvin" gives "Baron" a kiss and a playful gesture that show his true feelings!
I love you.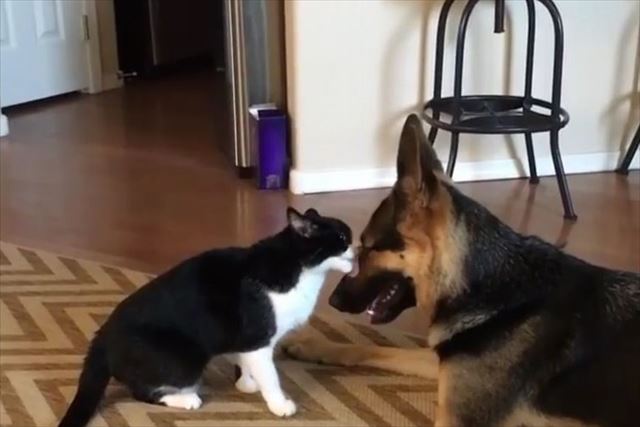 source: Facebook
Afterwards, these two friends relax and show their affection for each other.
Please take a look and watch the extended video below.
See Video Here

source: Facebook
What did you think?
These two animals really seem to have a strong friendship and clearly love to play around and have fun together!
---
source:

Facebook

/

Instagram
---