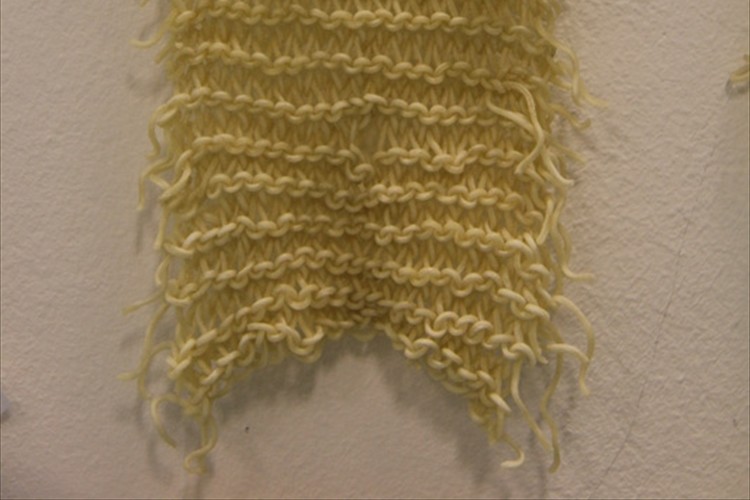 source: www.cynthiadsuwito.com
"Would you like to eat it after you knit it?" "Why don't you knit the instant ramen noodles?"
Introducing a creative approach of a person knitting instant ramen noodles into beautiful designs ! Cynthia Delaney Swift, a multimedia artist in Singapore knits instant noodles with knitting needles.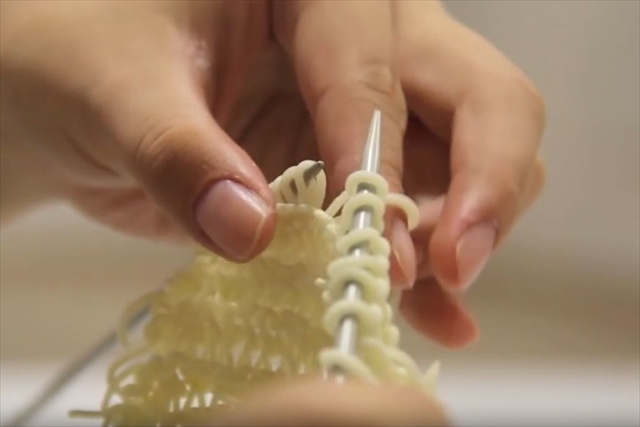 source: YouTube
This designer knits the delicate noodles after boiling the instant ramen. Do you eat the design after knitting?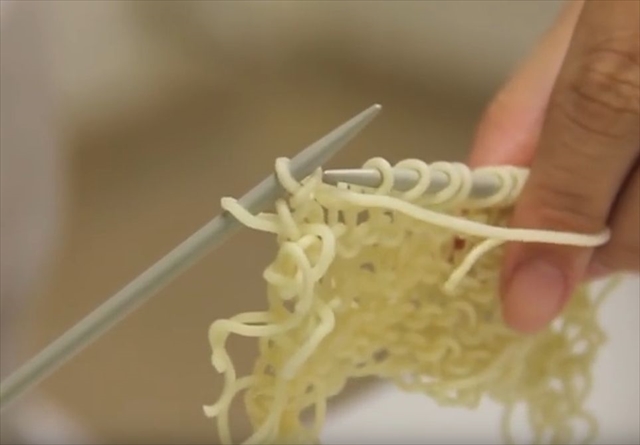 source: YouTube

source: www.instagram.com
This intricate artwork takes a lot of effort and there is a short window before the noodles dry and return to its original state!

source: www.instagram.com
These are truly amazing creations and to see the process in detail, please take look and watch the extended video below.
See Video Here
source: YouTube
---
source:

www.youtube.com

/

www.instagram.com
---