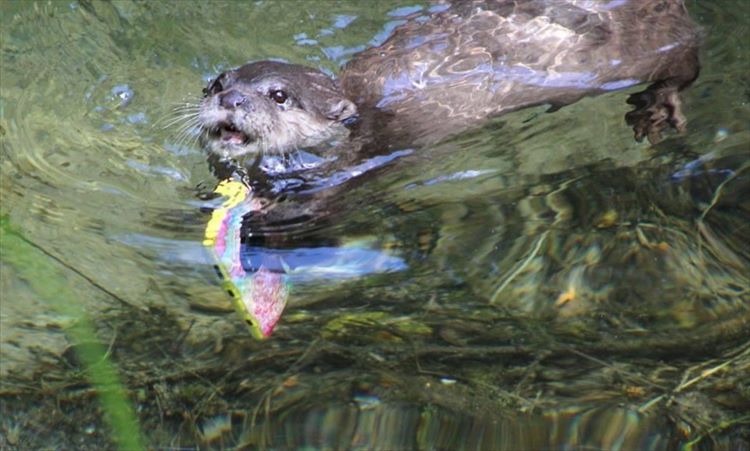 Here is an otter carrying an iPhone that had been dropped into a pond accidentally by a careless tourist! The otter looks quite happy being the hero!
According to the British newspaper, "The Mirror", a tourist visiting an animal protection center dropped the iPhone (with a bright and flashy case) into a pond and it sank to the bottom while taking photos. The otter dived down and recovered the gadget which was then retrieved by one of the protection center staff and returned to the grateful tourist.
Photos of this incident time have been posted on Twitter and can be seen at the following website link.
BREAKFAST: #phonegate – catastrophic loss of phone Photo from Jenny from @sealsanctuary #Gweek Starsky the otter pic.twitter.com/CJuXH1W2KZ

— Cornwall's Pirate FM (@piratefm) September 26, 2014
The otter is a hero so I hope that he receives some kind of reward for his wonderful deed!
source: mirror