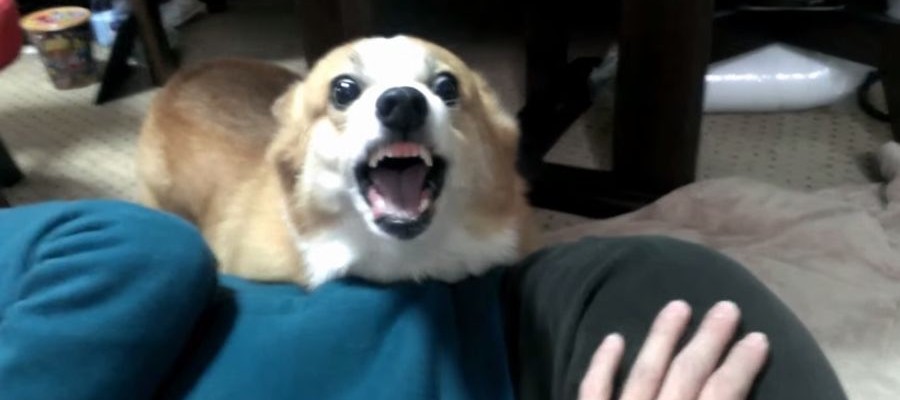 A cute Corgi dog named "Chiro" bares his fangs as the small pooch attempts to protect his owner's wife from the apparent attack from the husband! Such anger and ferocity from the tiny dog is remarkable though it is just a misunderstanding!
▼ Here is "Chiro" relaxing on the carpet.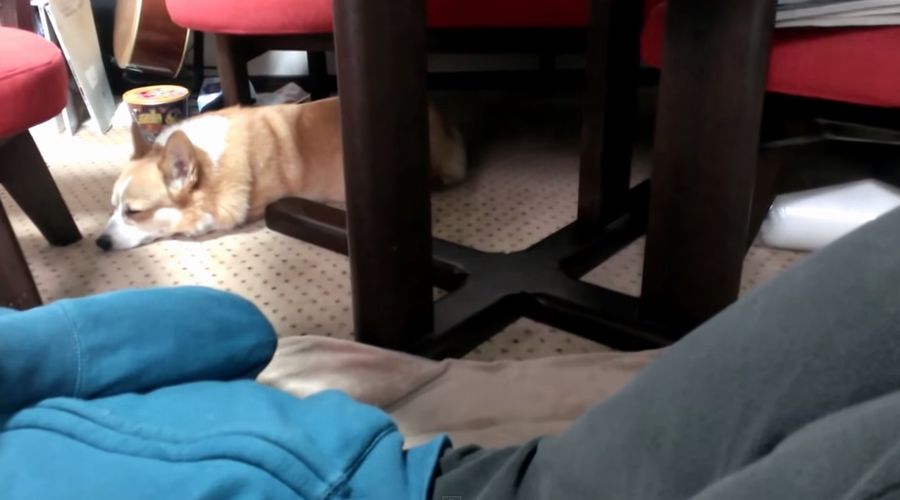 ▼ Suddenly, it appears that the wife is under attack from the husband.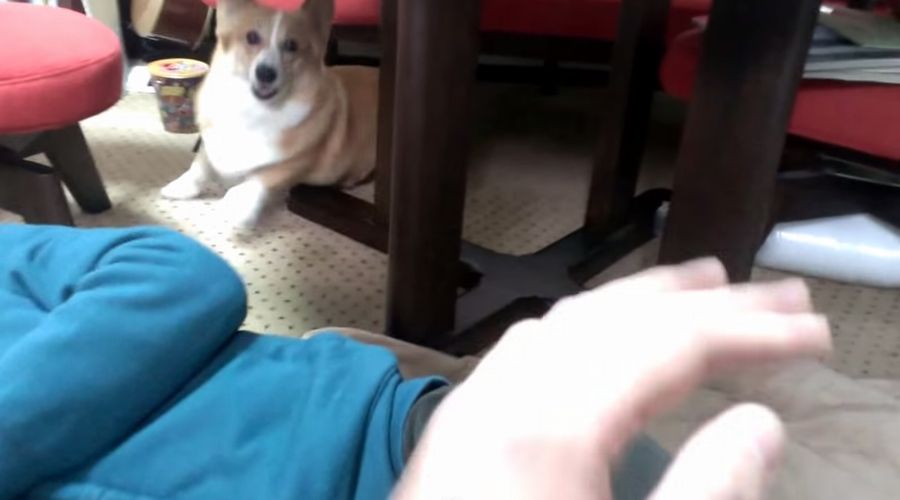 ▼ "Chiro" jumps up and shows his fangs and growls aggressively!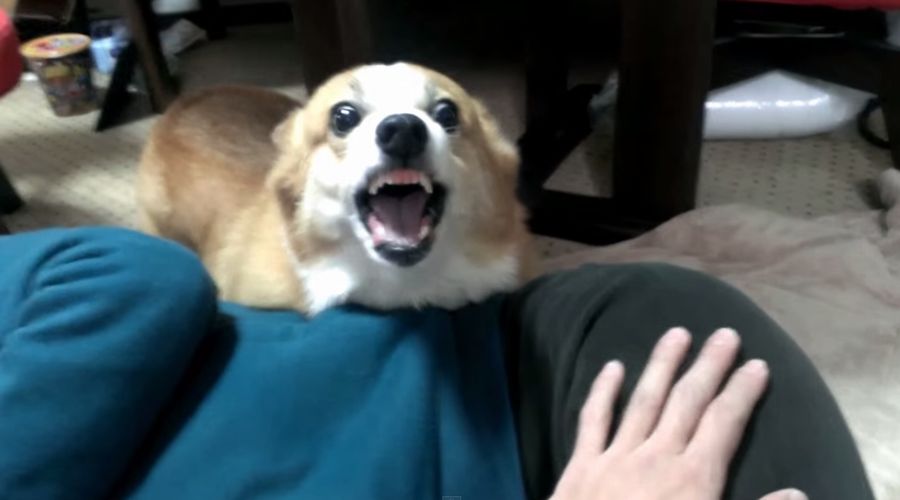 ▼ Just as quickly, "Chiro" calms down and is mollified by the husband and everyone is friends again!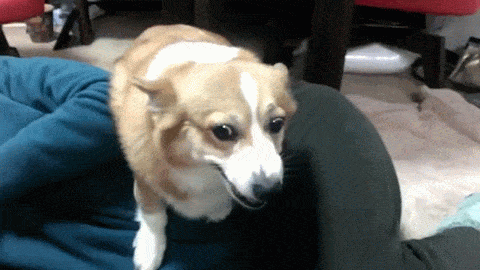 ▼ This happy Corgi is a friendly dog once again!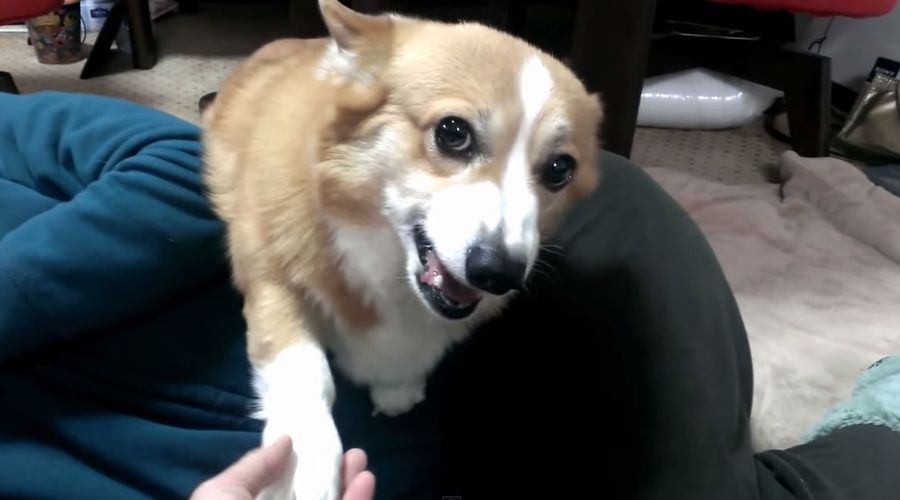 See Video Here