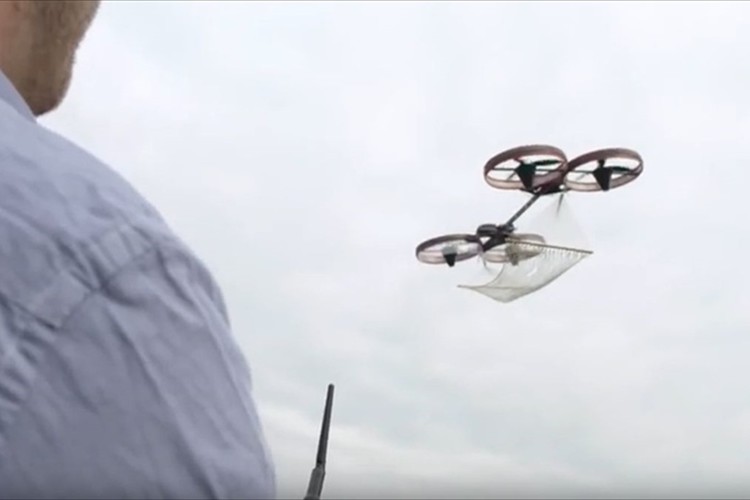 source: YouTube
What would happen if you combined some flying drones and hammock?
Perhaps your imagination would start to create images of a "hammock drone" but one man decided to make this image a reality and in fact created a real and operational "hammock drone" which was videotaped and posted on YouTube where it became a huge topic of discussion with online viewers from all around the world!
Here is a video which chronicles the process of the creation of this flying drone hammock device! Just listening to the combination of drones and hammocks is somewhat exciting for me. In the movie, this idea which was not likely to be realized is achieved splendidly.
Here is a flying hammock.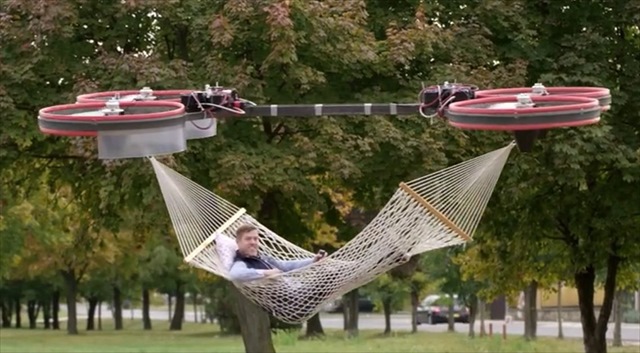 source: YouTube
Here is a photo of creator "Pim Bakker" who developed the "hammock drone" in which the person must lie down on the hammock and then operate the two flying drones and a flight test of the "hammock drone" was recorded on video.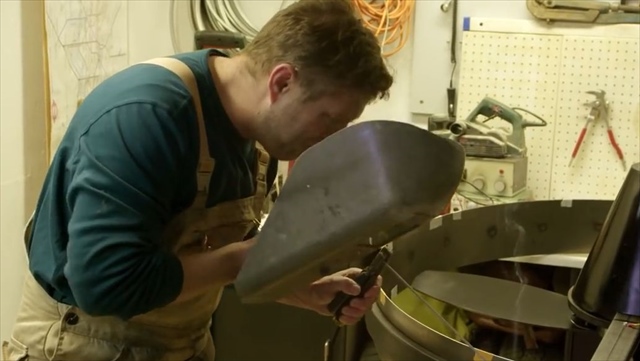 source: YouTube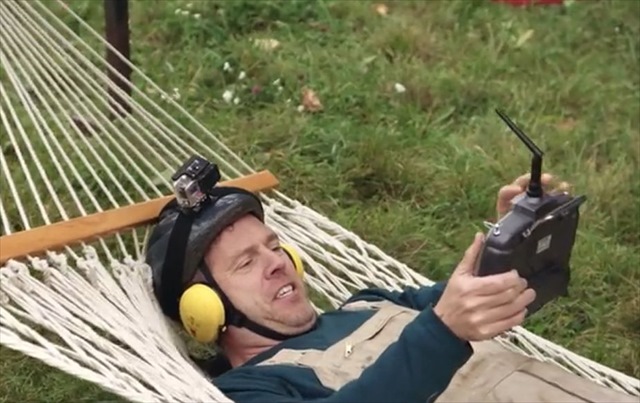 source: YouTube
Is operating the "hammock drone" and walking the dog possible at the same time?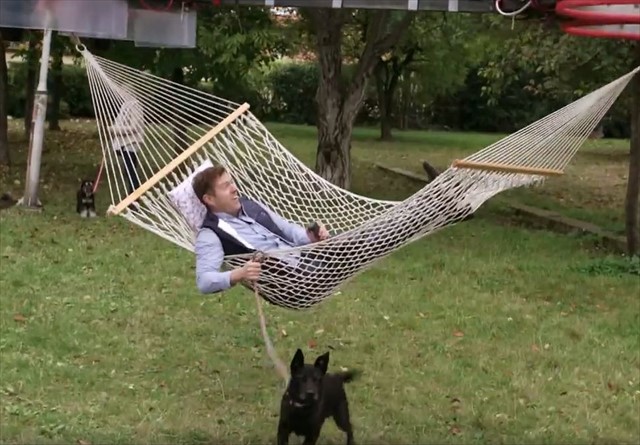 source: YouTube
Here is the "hammock drone" on a test flight and is operating at a low height and flying next to a woman riding a bicycle. Things were operating smoothly until a problem occurred later on which was captured on video!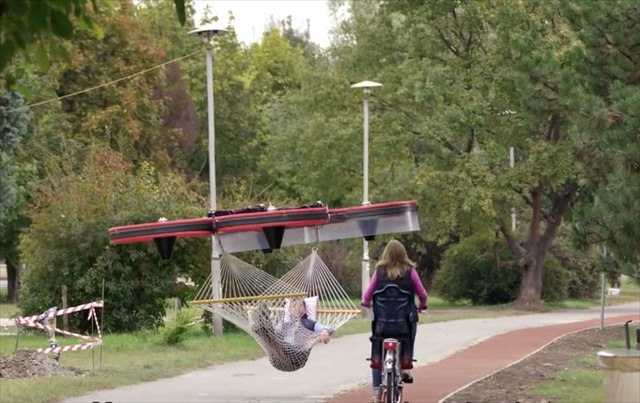 source: YouTube
Here is another scene in which the "hammock drone" seems to be participating in an American football game?! This looks a little bit dangerous, I think!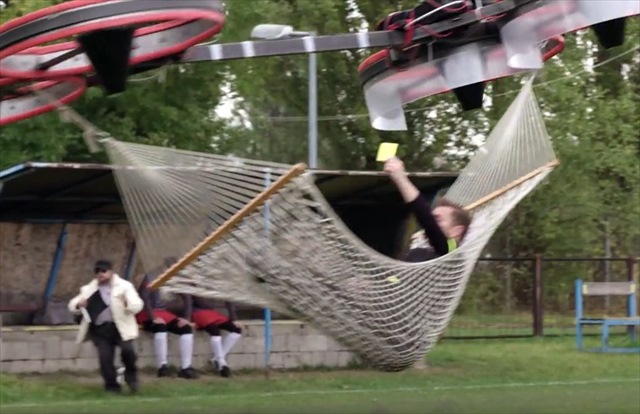 source: YouTube
An advertising video.
"Hammock drones" have been created in other countries and has even been used as a prop in a television commercial for an insurance company in the Netherlands! However, the idea of combining a hammock and drones is still quite rare!
See Video Here
source: YouTube
---
source:

www.youtube.com
---