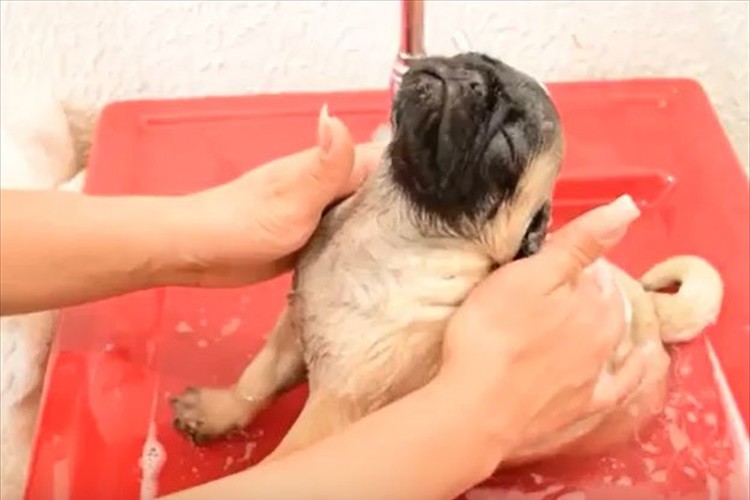 source: YouTube
Here is a wonderful video of a small pug puppy's first bath experience that is so adorable to watch and enjoy!
Here is the tiny pug puppy entering the bath to enter for the very first time. The owner's woman washes the puppy's entire body gently and carefully.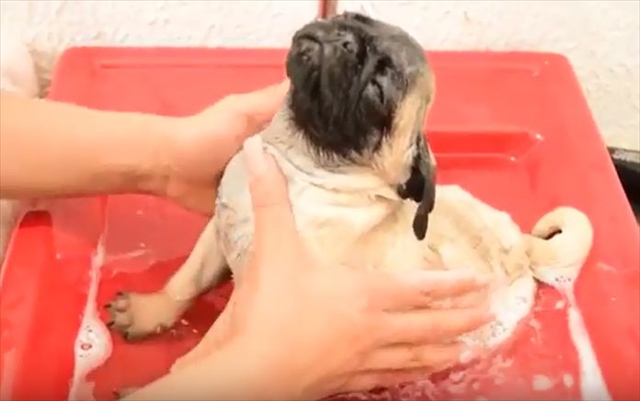 source: YouTube
The little puppy closes his eyes in complete bliss! Is he asleep? Oops! The pup is leaning back too much and slips!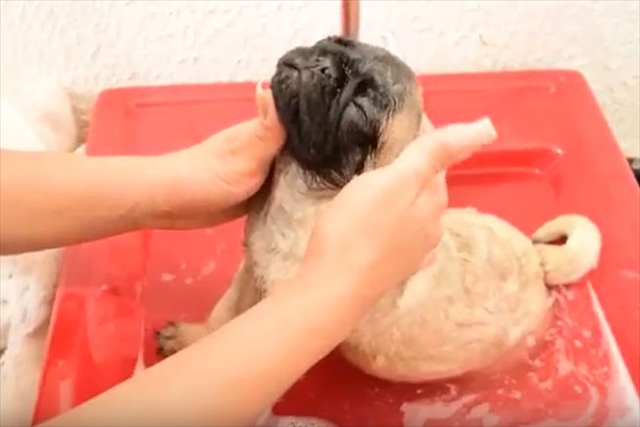 source: YouTube
This puppy is really enjoying himself and almost seems to be smiling!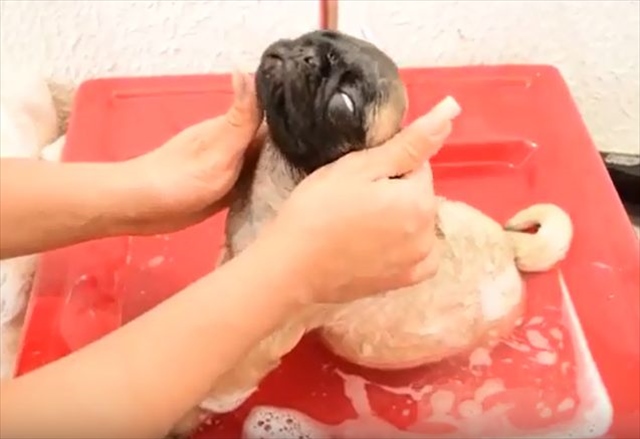 source: YouTube
As the owner towels the puppy off, the adorable pooch opens his eyes from this bath paradise!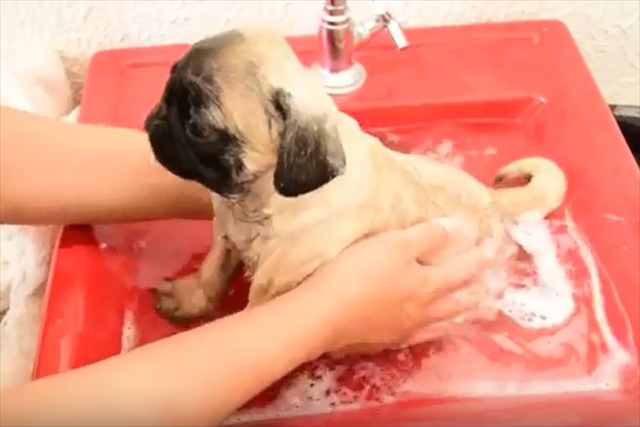 source: YouTube
Please watch and enjoy the extended video below.♪
See Video Here
source: YouTube
---
source:

www.youtube.com
---