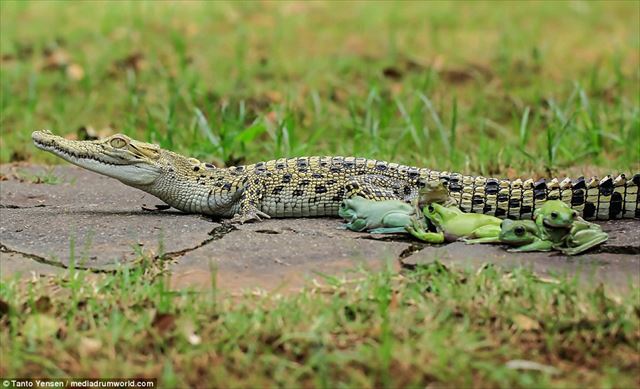 source: dailymail.co.uk
Caimons have a ferocious image of eating anything that ventures too close so these photographs are simply amazing and may change your image of crocodiles forever!
Here is a cold blooded crocodile lying in the sun but it is quite surprising to see that there is a number of bright green frogs also lying nearby! How is this possible?
Please take a look at some remarkable images of a crocodile and group of frogs that will blow your mind!
Why is this reptile and amphibians so friendly towards each other!
These images were taken in Indonesia by 36-year-old photographer from the capital city of Jakarta named Tanto Ensen.
A frog starts moving closer to the caimon's hind legs but there is no reaction from the large predator!
A caimon and some frogs are bizarre companions.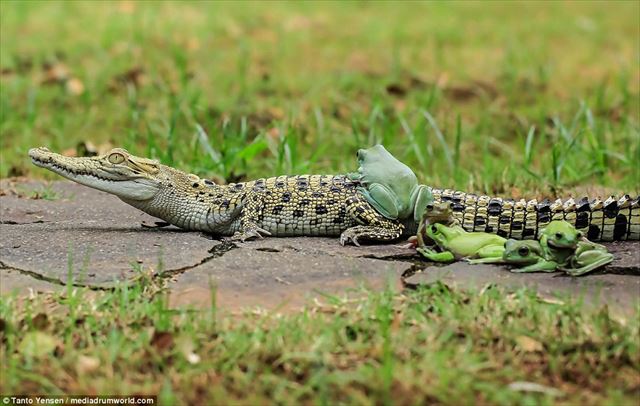 source: dailymail.co.uk
As one bright green frog slowly climbs on the caimon's back, the other frogs start to follow!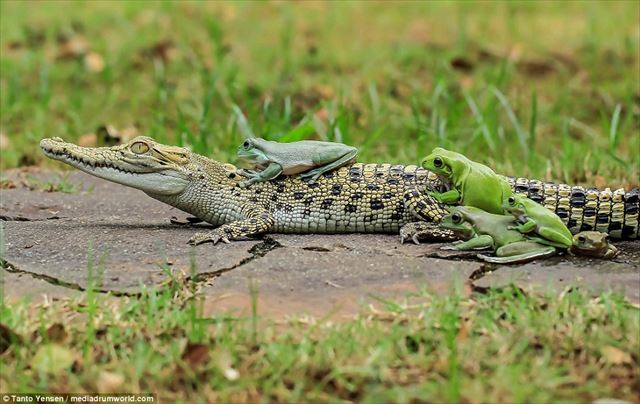 source: dailymail.co.uk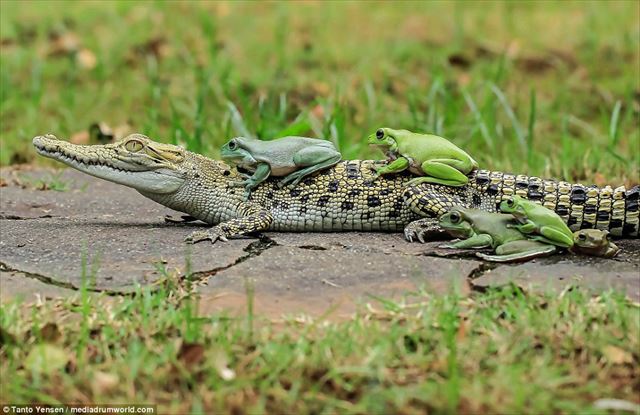 source: dailymail.co.uk
Soon there are group of frogs sitting the caimon's back!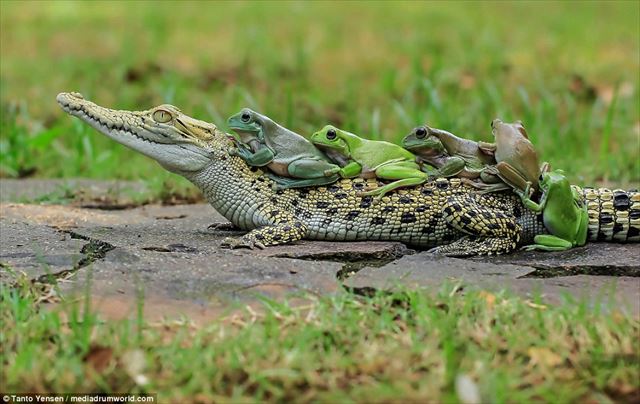 source: dailymail.co.uk
It is simply stunning to see these frogs on the back of this ferocious predator!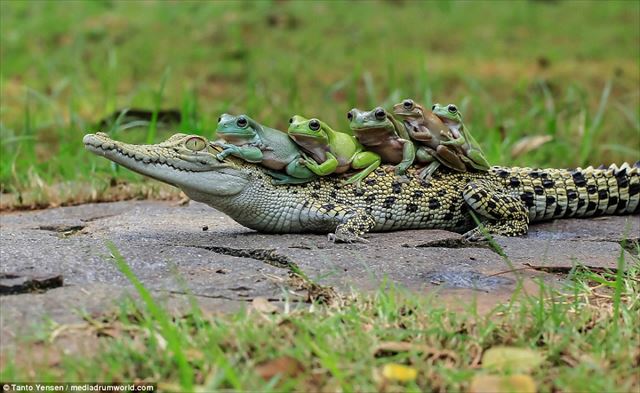 source: dailymail.co.uk
Both the caimon and the frogs are surprisingly calm and relaxed despite their close proximity!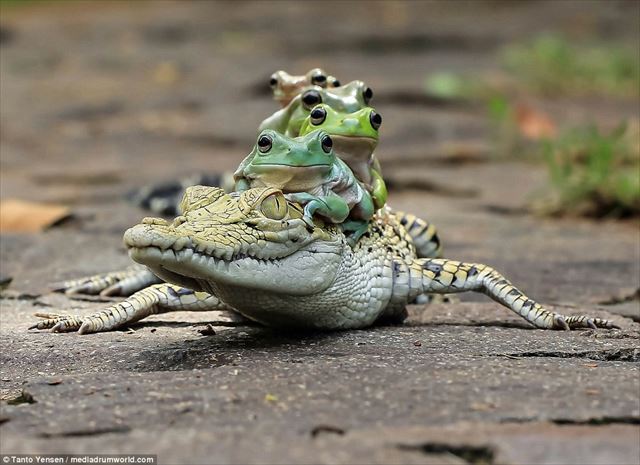 source: dailymail.co.uk
The facial expressions of the frogs and the caiman are simply adorable to see!
What did you think?
For some mysterious reason, the predator and the prey can share the same space together!
---
source:

dailymail.co.uk
---