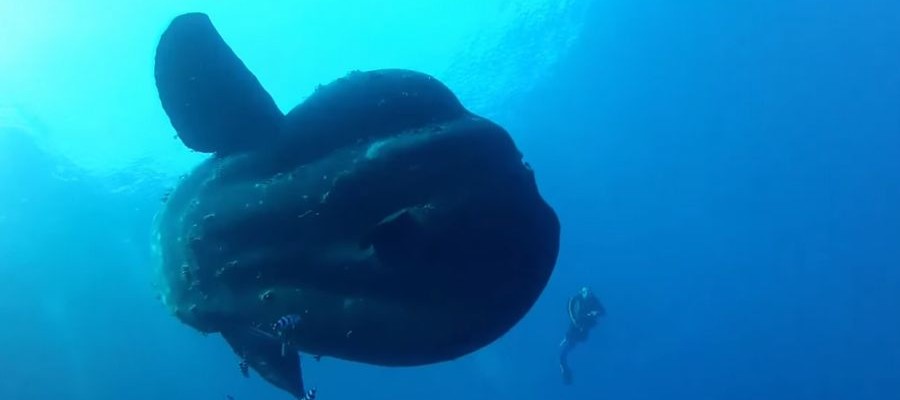 Here is an amazing video encounter which took place in the Mediterranean Sea off the southern coast of Italy! This sunfish (mola mola) was estimated to be almost 5 meters in diameter and completely dwarfs the divers swimming alongside this massive creature!
See Video Here
This actually looks CGI animation rather than a real life image of such a creature!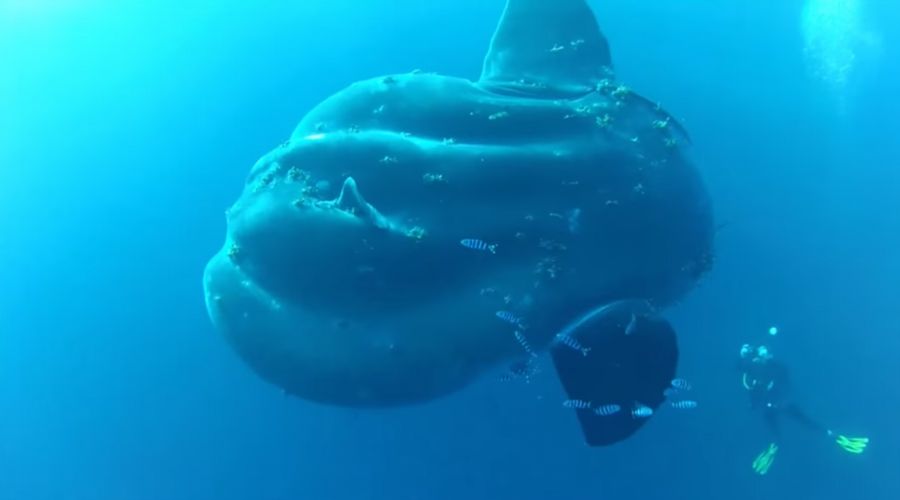 This diver must truly feel awestruck by the scale of the giant sunfish which is rarely seen this close!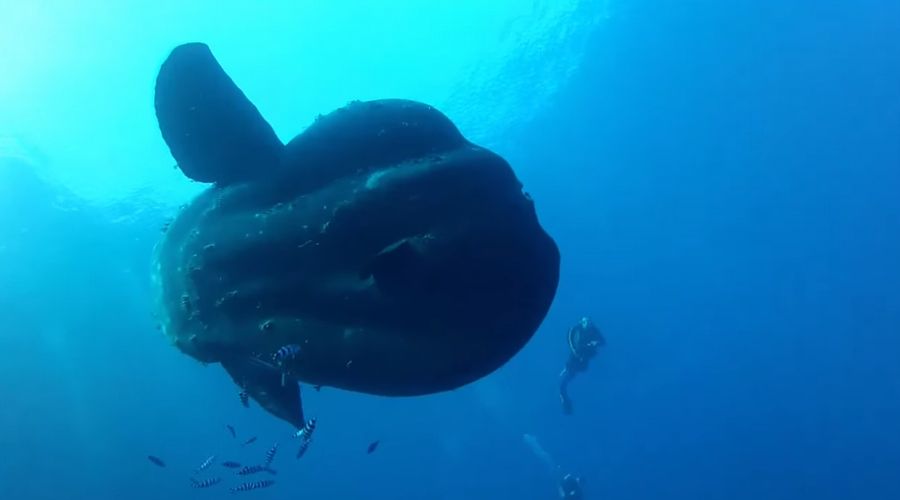 This gigantic sunfish also appears to be quite demure and gentle in nature.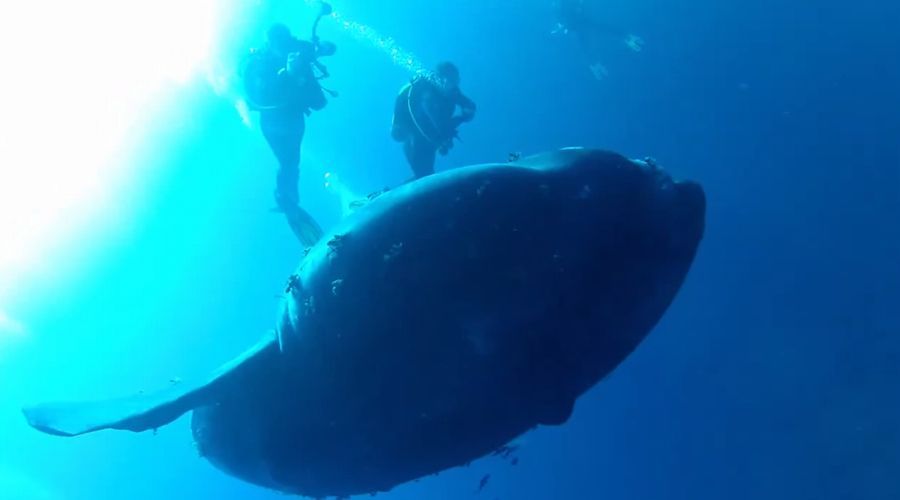 This giant of the sea slowly swims away!