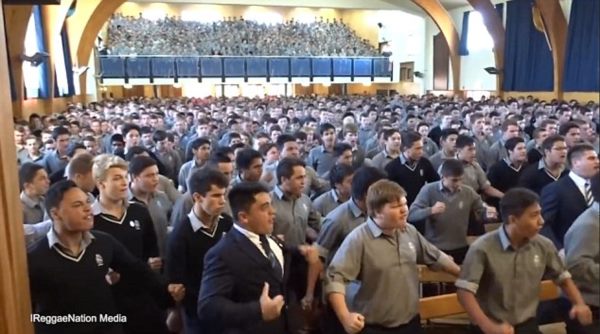 source: dailymail.co.uke
Past and current students from Palmerston North High School in Wellington, New Zealand performed a special ceremonial dance called the "Haka" as a tribute to a teacher named Mr. Adams who had served in this school as a teacher for the past thirty years. The "Haka" is a dance to express respect and appreciation to the other party so this wonderful event to say farewell to their favorite teacher is a truly heartwarming event!
All the students performing the "Haka" is a true masterpiece!
All of the students at the Palmerston North High School boys and girls demonstrate the beauty and impact of the "Jaca".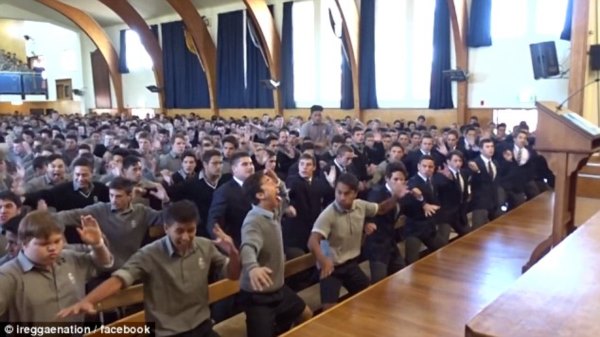 source: dailymail.co.uke
▼ The look of each person is so focused and serious as this is truly a very special moment for everyone who attended.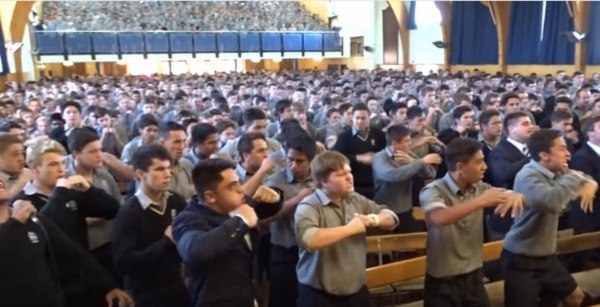 source: YouTube
Mr. Adams is clearly moved by the outpouring of emotion by the students.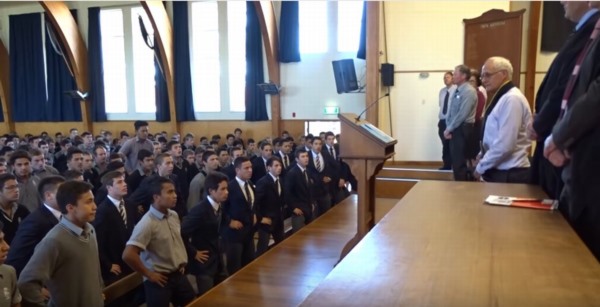 source: YouTube
The students really give a performance that is straight from the heart! Please watch and enjoy the extended video below.
See Video Here
The "Haka" is such an emotional and powerful dance celebration that is unique to New Zealand! Clearly, Mr. Adams had had a huge impact on so many students over the years!
---
source:

youtube

/

dailymail.co.uk



---