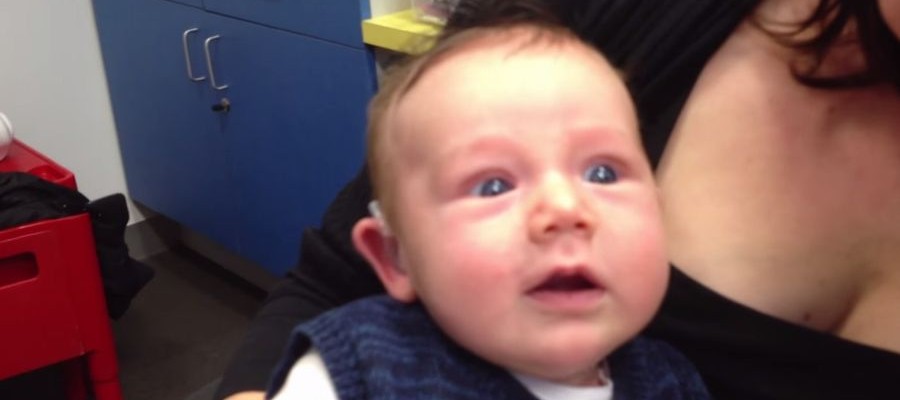 Lachlan was born with a severe hearing impairment and here he is at 7 weeks of age when he hears the voices of his parents for the first time in his life with the help of hearing aids. This video captures the magical moment when he actually realizes that he can hear and it has captured the hearts of online viewers from all over the world!
See Video Here
Lachlan cries out with discomfort as he fitted with the hearing aids.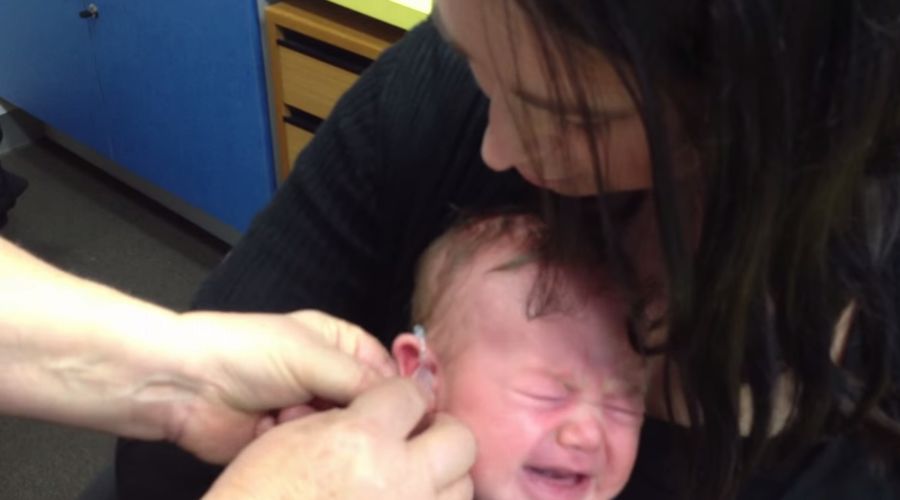 Here is the moment when Lachlan hears his parents voices and his smile of happiness and joy is clear to see!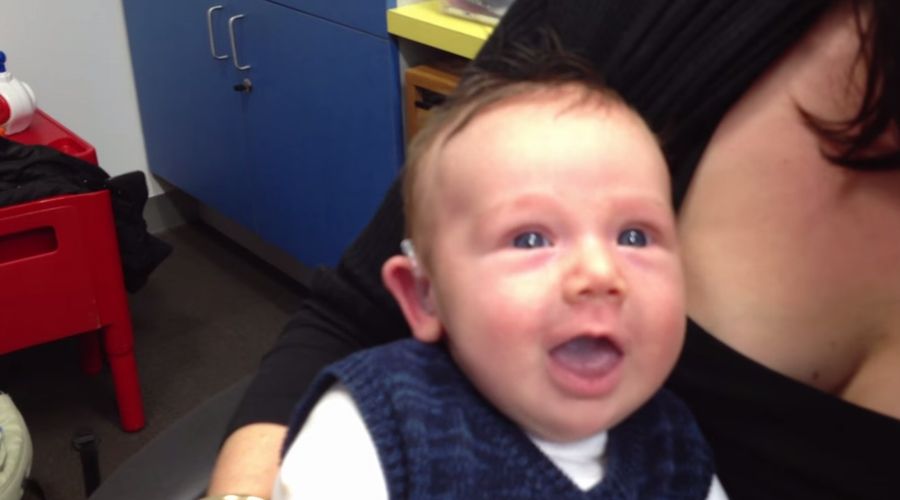 Lachlan experiences the strange sensations of hearing sound for the first time.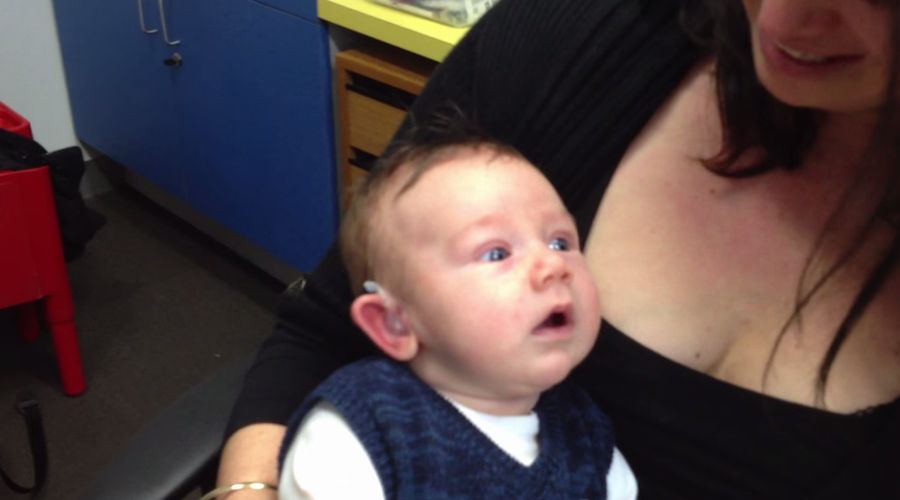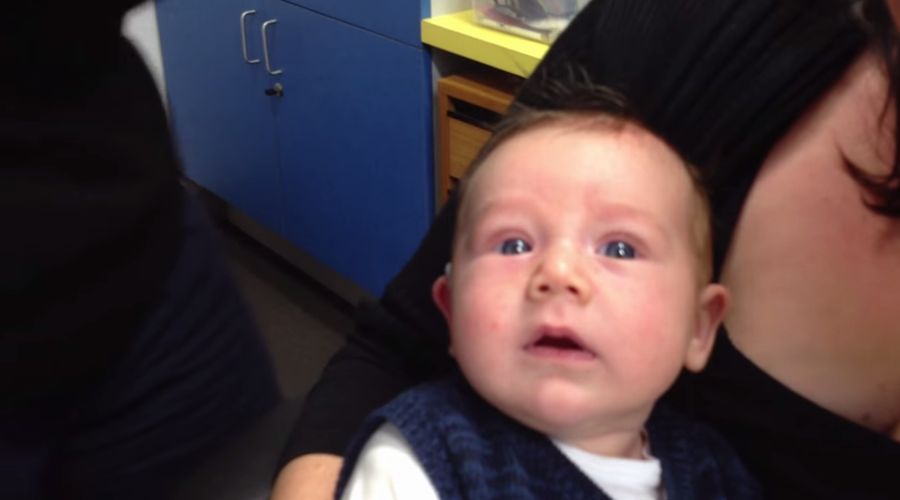 Here is the young infant smiling with tears of joy for the first time. What a wonderful moment!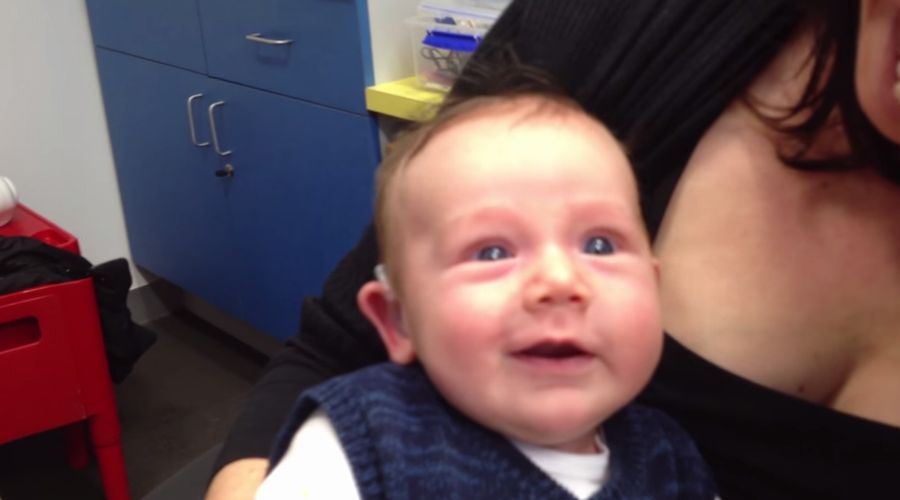 Here is Lachlan as a newborn baby.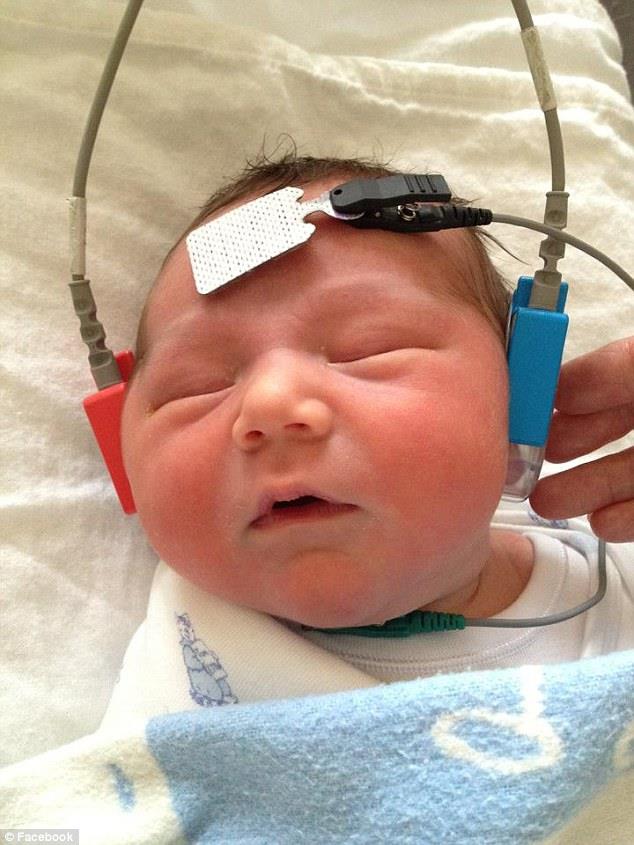 Lachlan experienced total hearing loss nearly after he was born and after 7 weeks, it was decided that he could be outfitted with hearing aids. Here is a photo of the newborn baby undergoing tests to check the extent of his hearing loss.