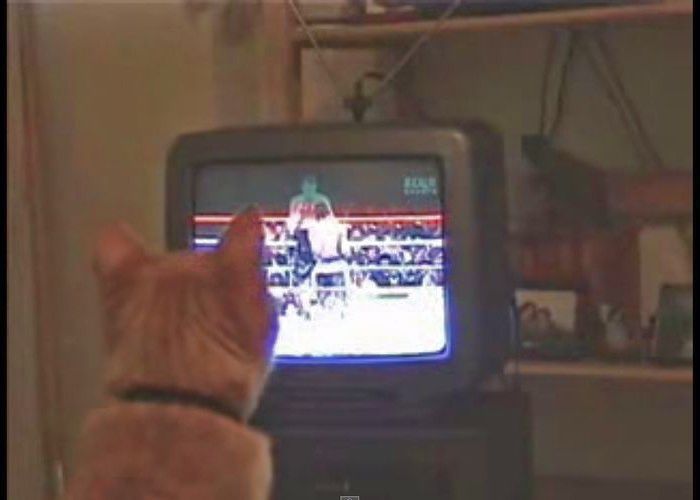 Here is the image of a cat staring intently at a boxing match on television. As the feline remains fixated on the fisticuffs, crazy cat punches begin as the cat tries to imitate the fighters in the ring.
Please watch and enjoy this delightful video and this comedic cat who believes that he is a boxer!
See Video Here
Here is our crazy kitty watching boxing on TV just like a human.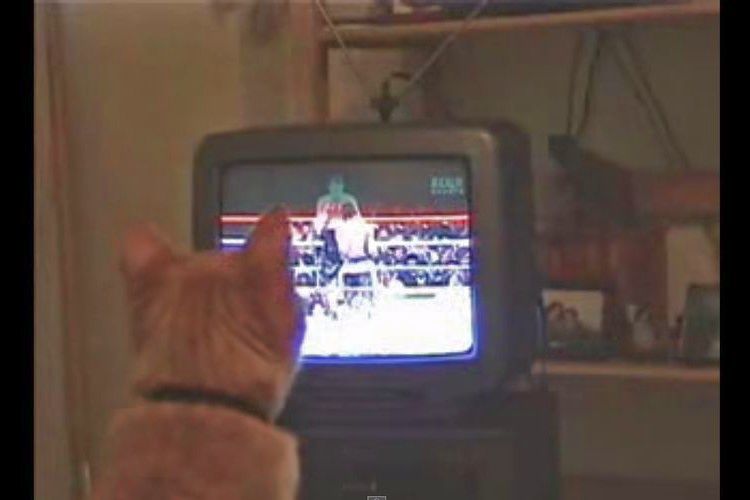 The cat launching a timely "left hook"! What a punch!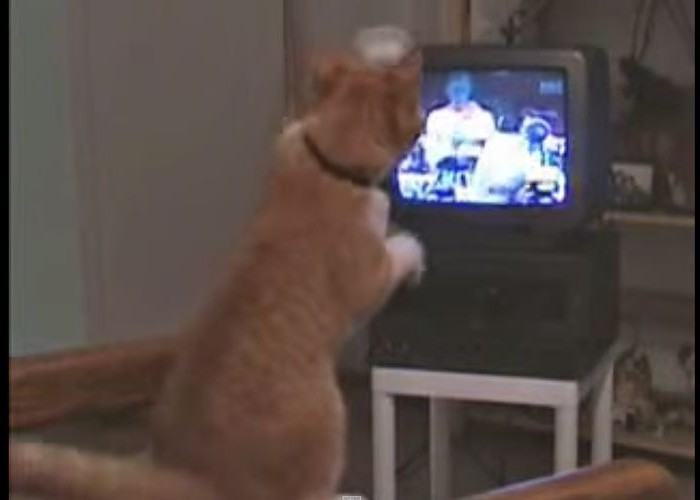 Here is an "cat punch!" that mimic the televised fighters on the screen.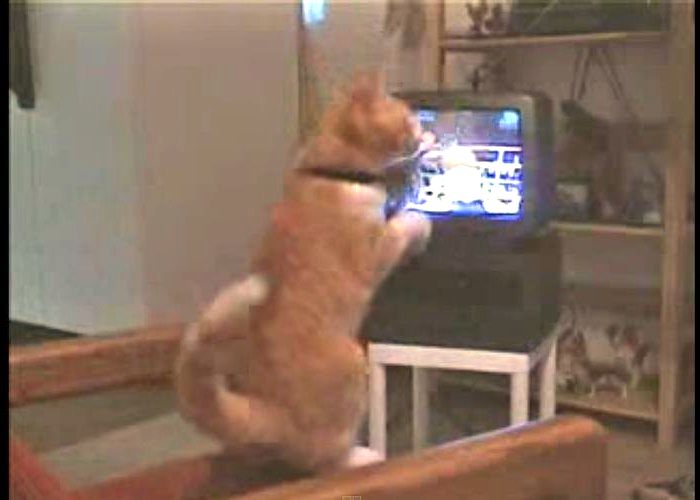 This cat just loves watching boxing on television!