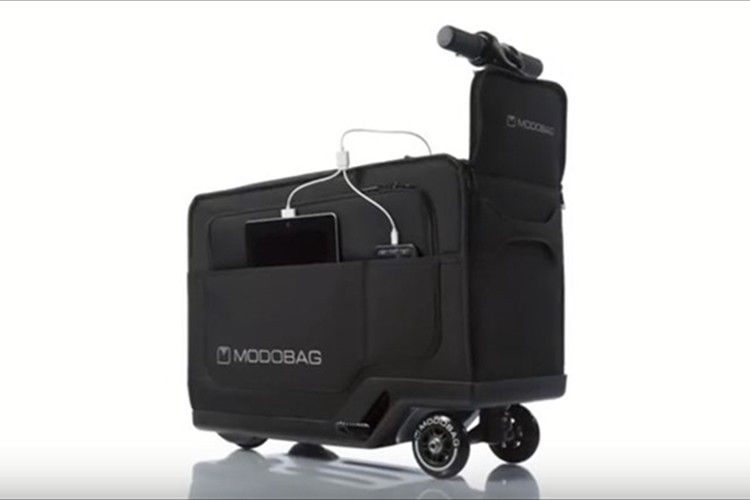 source: modobag.com
"This idea might just catch on with travellers and frequent flyers!"
Here is a new and exciting way to carry your luggage as well as easily move around airports using the "Modobag!" This recent innovation has become a popular topic of discussion with many online viewers everywhere!
Created by a collaboration between businessman Kevin O'Donnell of the United States and the City of Chicago in just 24 days, this small bag can transport people in a electric motor vehicle called the "Modobag". This new and exciting innovation is expected to go on sale next year after a 2-year development period.
Passengers at an aircraft can save time when walking around large airport terminals and dragging the baggage at the same time.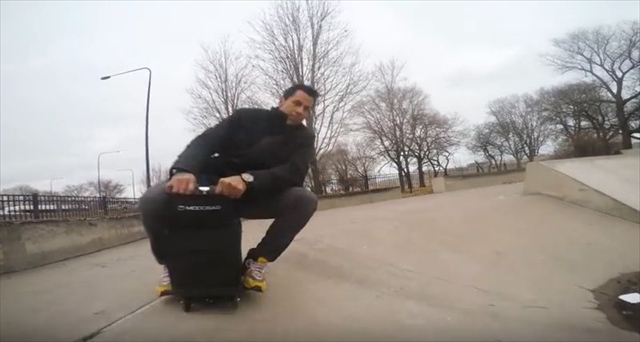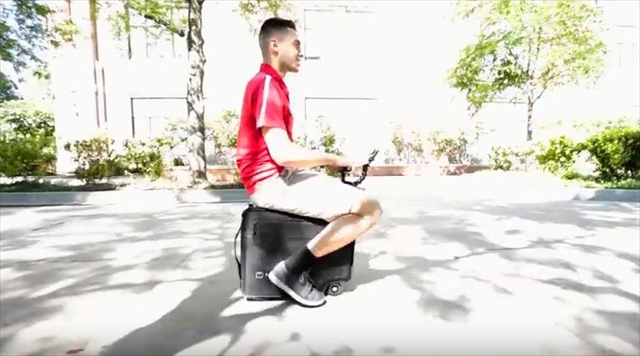 The "Modobag" can be controlled through the controlled operation of the throttle and hand brake. This bag can not only be used in airports but at railway stations, convention centers and shopping malls.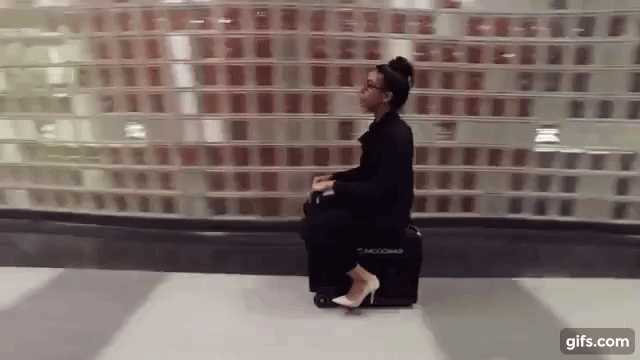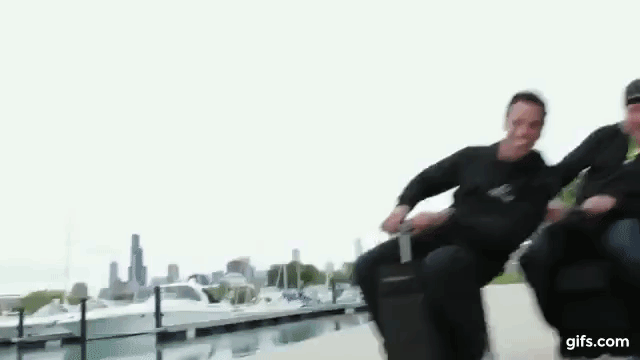 source: www.youtube.com
*Here is a full version video of the electric transport vehicle at the bottom of the page. Please take a look!
The battery capacity of the "Modobag" has been set by the US Federal Aviation Administration at a maximum of 100 watts of electric power making it possible for the device to be considered as carry-on luggage by most airlines. The "Modobag" has a top speed of 8 mph (13 kph) and can be operated up to a distance of 8 miles (13 kilometers) on a single battery charge and it can be quickly recharged to up to 80% of capacity in just 15 minutes.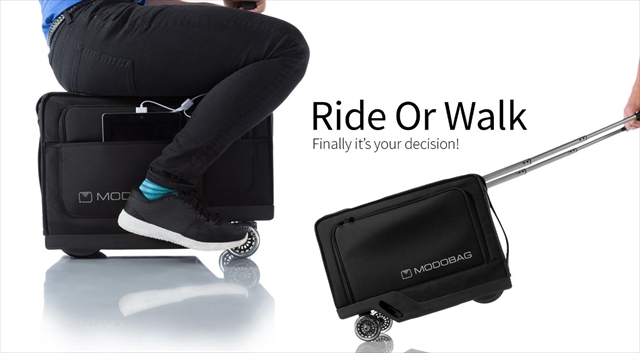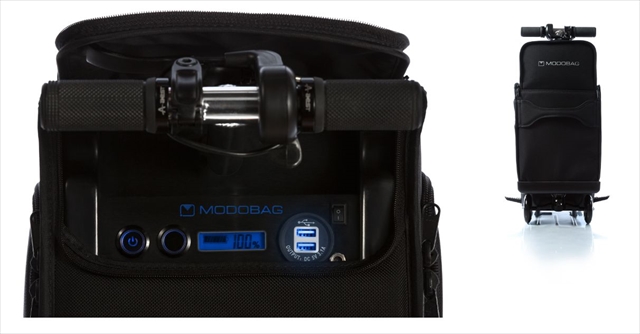 source: www.youtube.com
The "Modobag" provides standard storage just like a regular suitcase as shown here.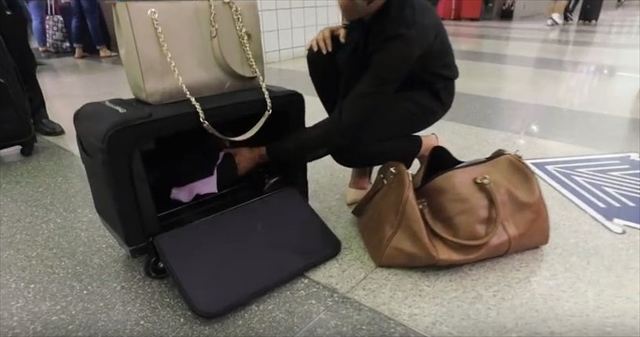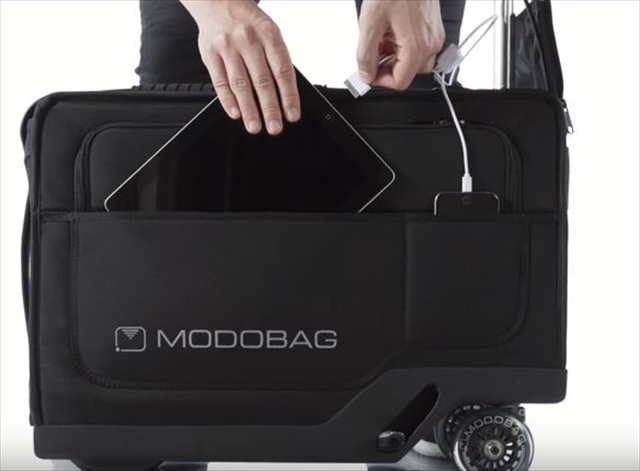 source: www.youtube.com
It has a USB connection port.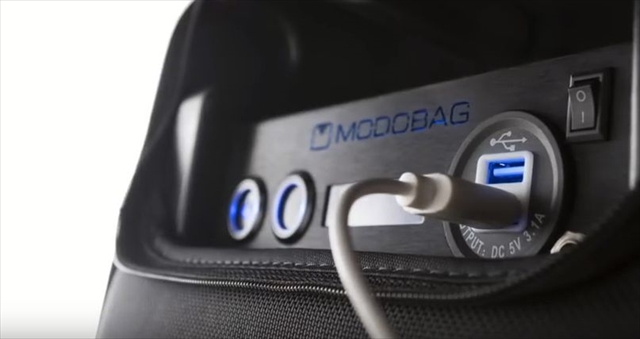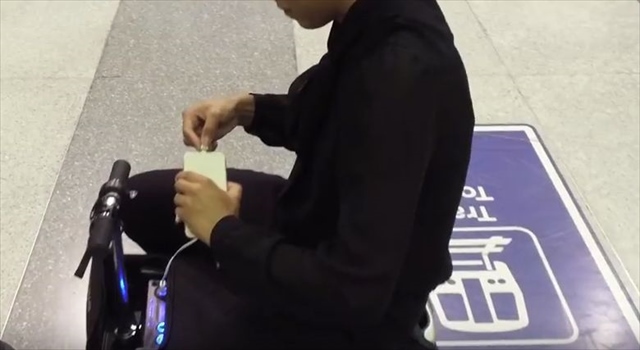 source: www.youtube.com
The "Modobag" Received Investment After Just 2 Days!
The "Modobag" has been priced at approximaely USD $1,000.00 dollars per unit and the company reported that it received equity investment of USD $50,000.00 dollars in just 2 days.
By the way, delivery to the customer who have already ordered this bag is expected to receive their purchase from the beginning of 2017. For more information on the "Modobag", please check out the website here. .
The sight of the people moving around airports in this electric bag and human transport vehicle device could become a common sight in the future.
See Video Here
source: YouTube
See Video Here
source: YouTube
---
source:

www.cnn.co.jp

/

modobag.com
---