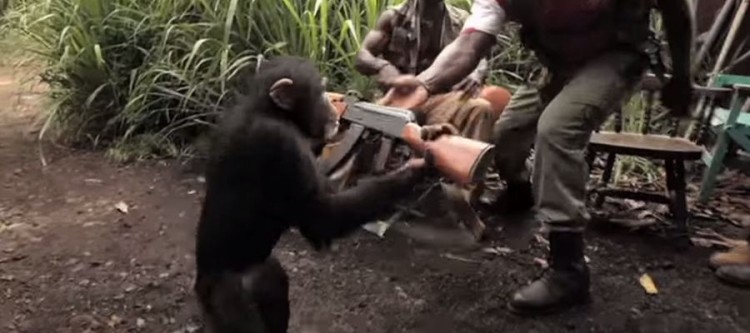 Here are some paramilitary guerrillas in West Africa who decide have fun at the expense of a chimpanzee who is given AK-47 Assault Rifle! Please take a look at this bizarre video and related images below!
See Video Here
Here are some guerrilla fighters making fun of the chimpanzee.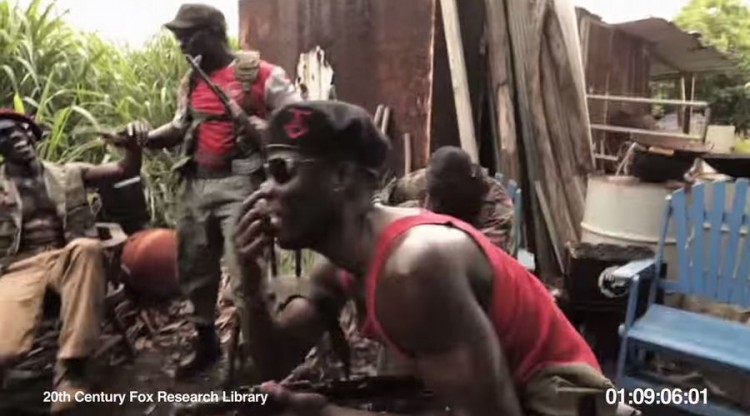 The confused chimpanzee is given an AK-47 Assault Rifle!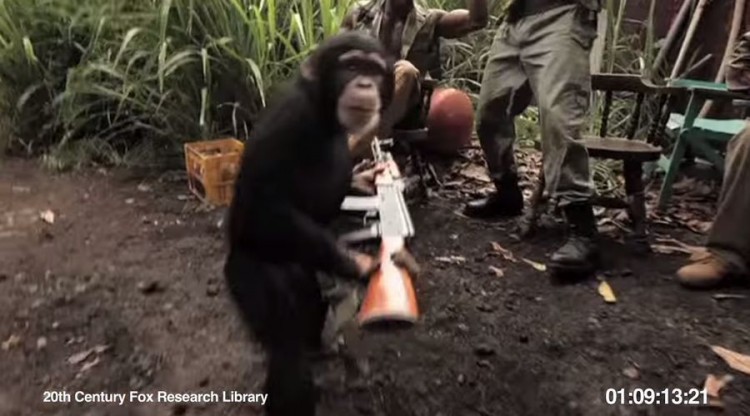 The guerilla fighters continue to laugh at the chimp!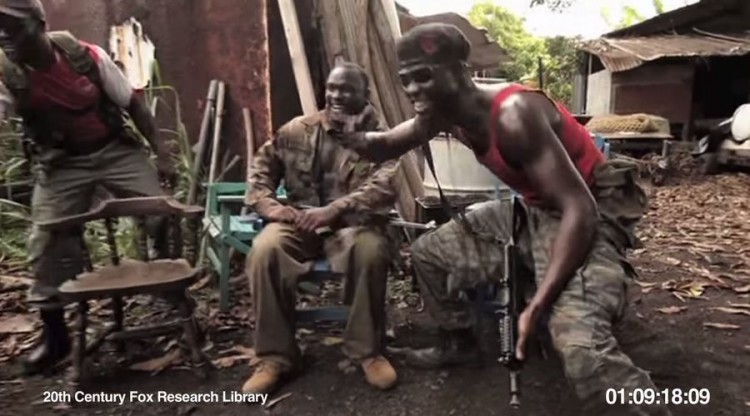 The chimpanzee points the rifle and attempts to shoot.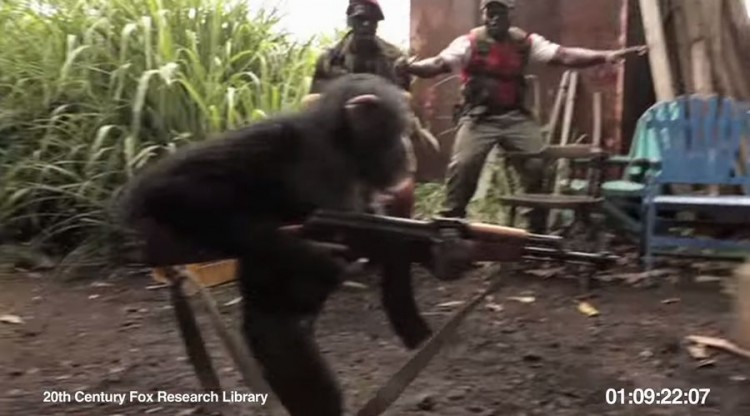 Cool! The chimpanzee proudly displays his new weapon!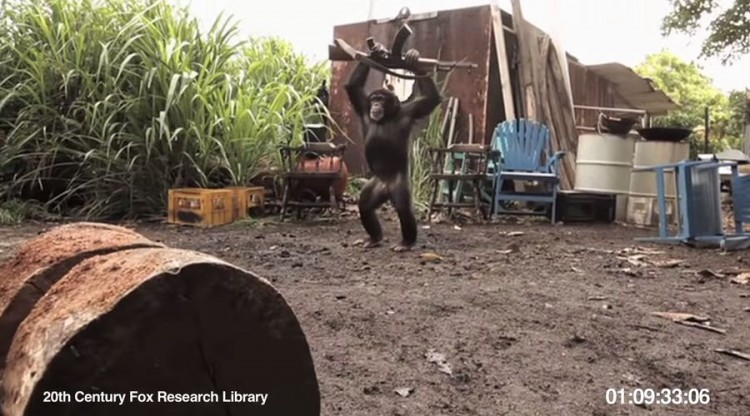 Is this a movie spoiler from an upcoming20th Century Fox Movie? It is movie promotion commercial which is due to be released in the future. I wonder what the title of the movie will be?