source: www.dailymail.co.uk
In a scene straight out of a classic Hollywood western, a cowboy on horseback apprehended a bicycle thief by lasso! This incident ignited a huge amount of discussion between online viewers worldwide!
This incident occurred in the parking lot of a shopping center in the state of Oregon in the United States. A man attempted to forcibly take a bicycle from a young woman and while attempting his getaway was stopped by Robert Boba who is a full time cowboy for a local ranch. He was caught by Mr. Baba's lasso!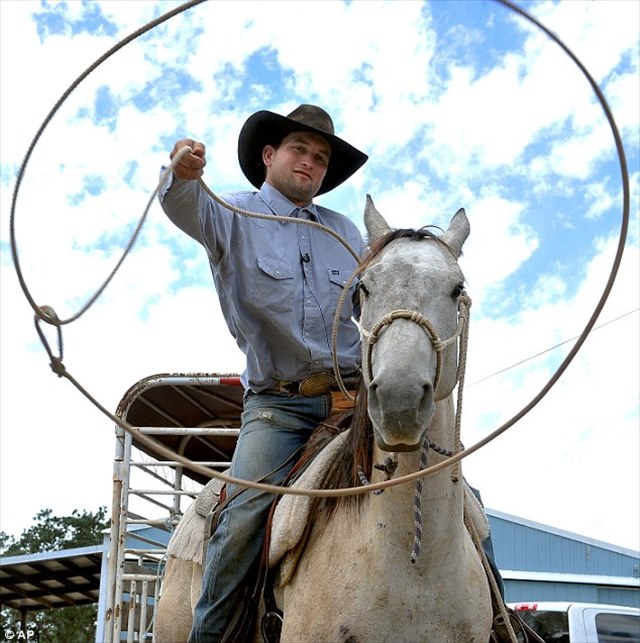 source: www.dailymail.co.uk
Rushed to the scene upon hearing female screams in the shopping mall parking lot!
Mr. Boba said he was purchasing pet food at the when he heard a woman scream out "He stole my bicycle!" He saddled his horse that was in a trailer behind his truck and rode directly to the scene!
The bicycle thief man attempted to ride away on the stolen bicycle as soon as he saw the horse and rider but Mr. Baba threw out his lasso and succeeded in catching the thief's ankle thus apprehending him!
Afterwards, the thief was in a state of shock and continued to hold on to a small tree in fear of being attacked by the cowboy's horse!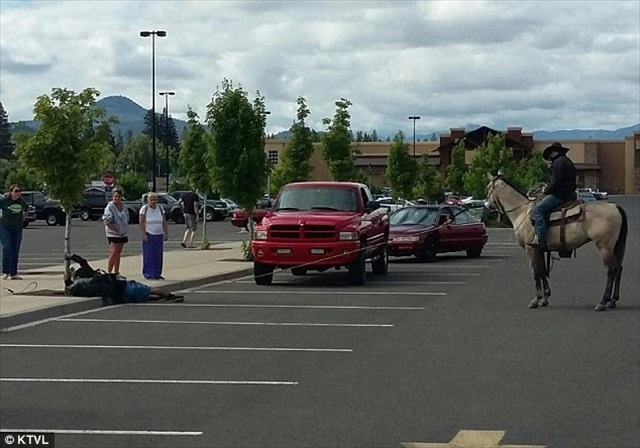 source: www.dailymail.co.uk
Here is a photo of the incident taken by a customer who happened to be in the parking and witnessed the entire incident.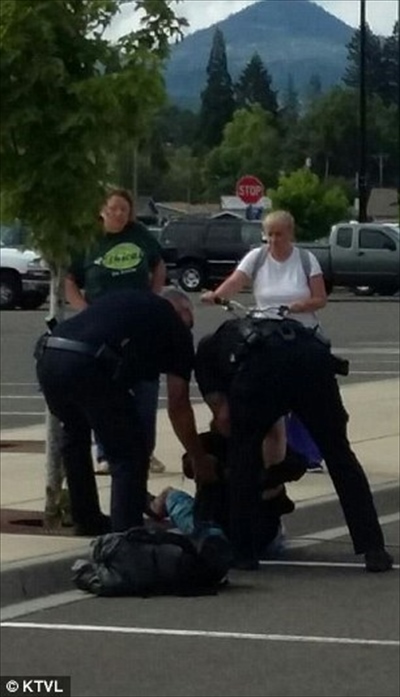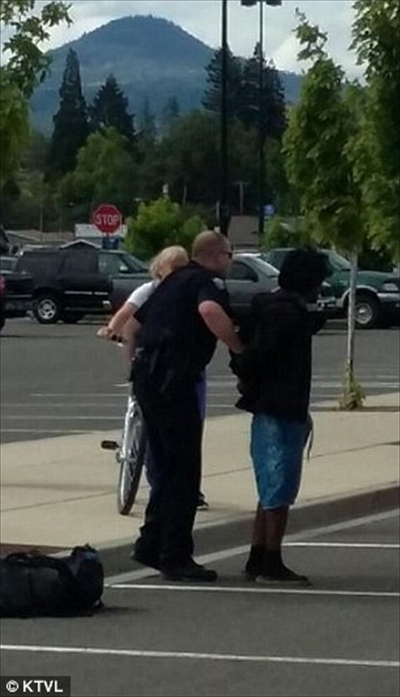 source: www.dailymail.co.uk
When police arrived on the scene, an officer commented that "It was like an old cowboy western movie from days gone by". What an amazing situation and this cowboy really was a hero on this day!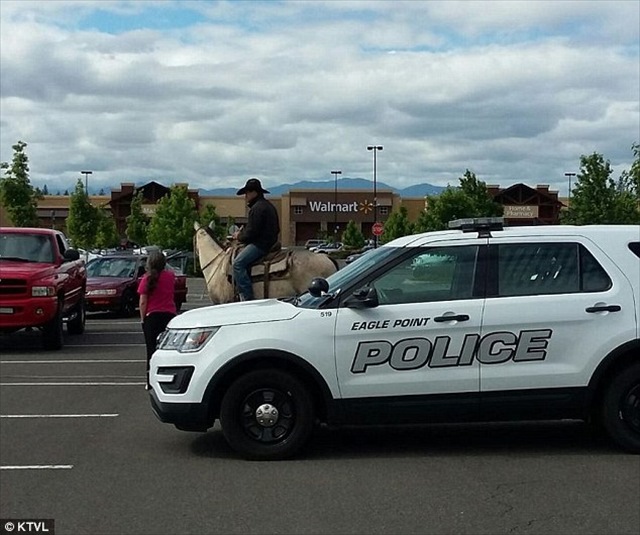 source: www.dailymail.co.uk
---
source:

www.dailymail.co.uk
---