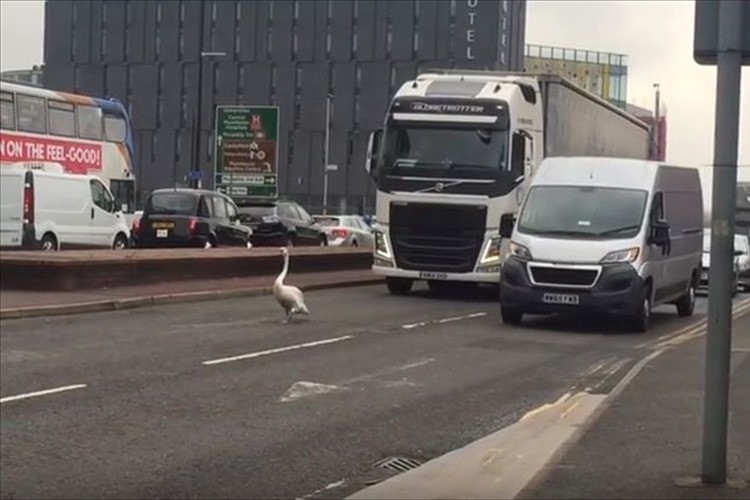 source: www.youtube.com
Why is a swan wandering around in the middle of a busy road and disrupting traffic? Here is a delightful video that captures this unlikely scene in the city of Manchester in the United Kingdom!
This beautiful and graceful swan has somehow found itself in a busy road full of oncoming traffic and a driver of a large truck is trying his best to be mindful of the bird as it walks down the road oblivious to its surroundings!
Here is the swan strolling down the busy road right in front of a large truck!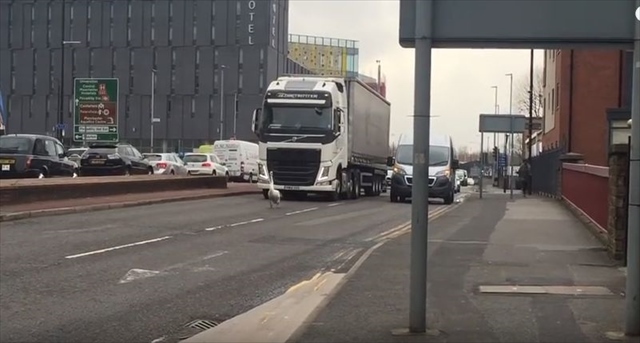 source: www.youtube.com
The swan continues down the road at a slow and relaxed pace while the traffic continues to build up behind the bird! It is quite an unusual scene in the center of a busy road in the large city like Manchester.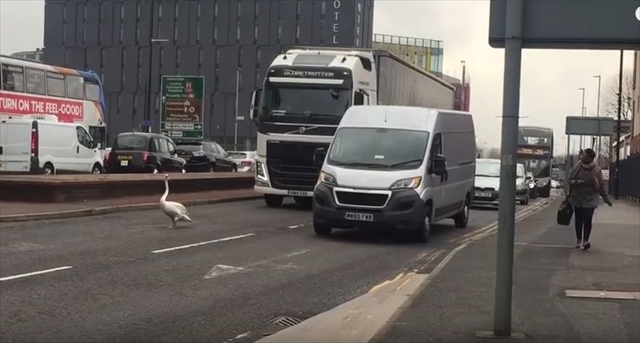 source: www.youtube.com
The swan has inadvertently created a large traffic jam and there are perhaps several frustrated drivers wondering why their commute has been delayed but the kindness of the driver in the large truck is commendable as his slow speed and careful driving is wonderful to see!
See Video Here
source: YouTube
---
source:

www.youtube.com
---