Here are some delightful and cute painted images on the bellies of pregnant women that may represent their feelings and emotions during this very special time in their lives!
A stork delivering the new baby.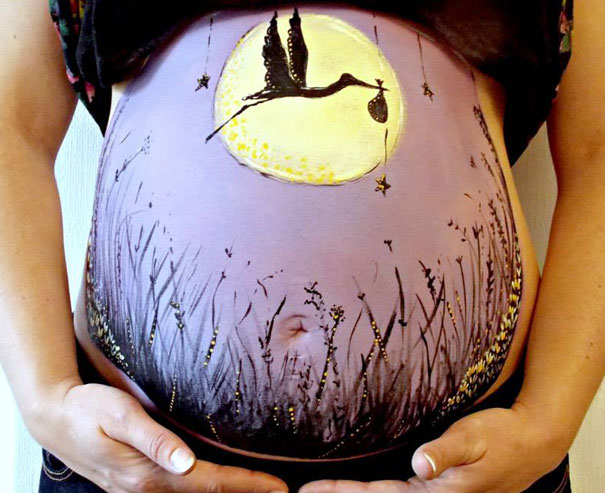 My little pumpkin!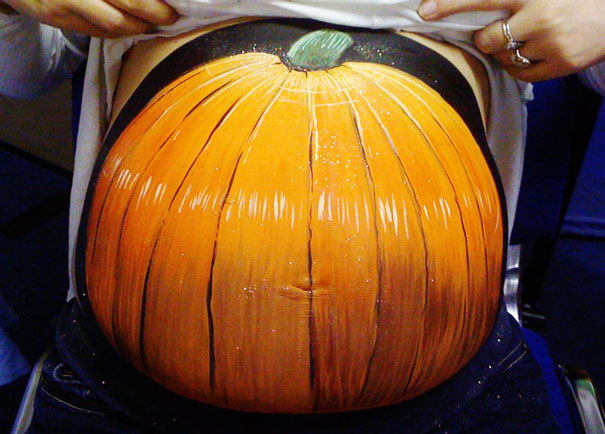 A family travel adventure in a VW Microbus.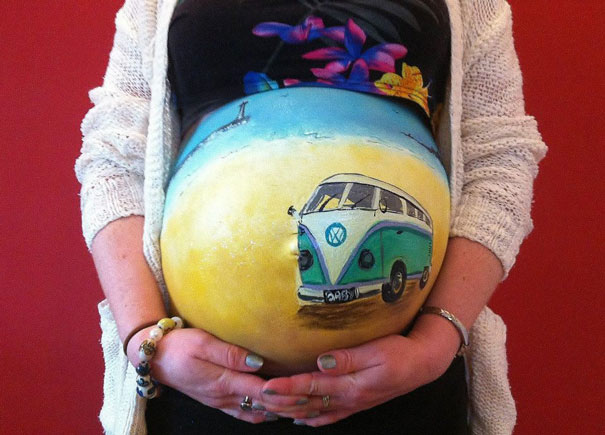 Sweet and flying strawberry cupcakes.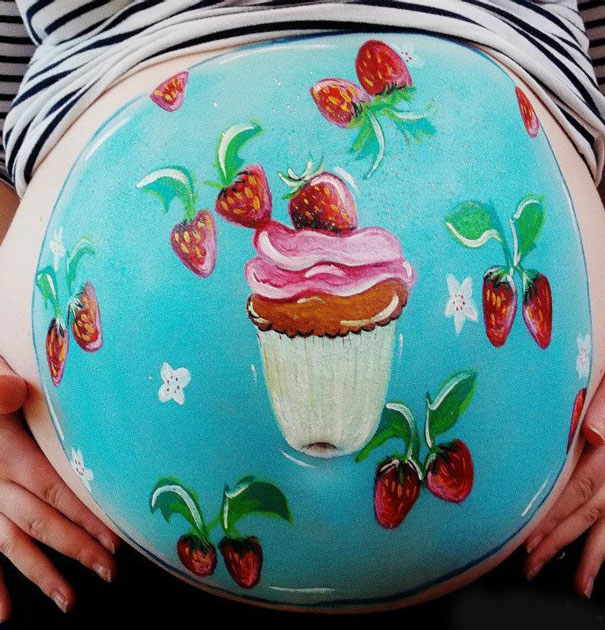 A scene from the movie E.T.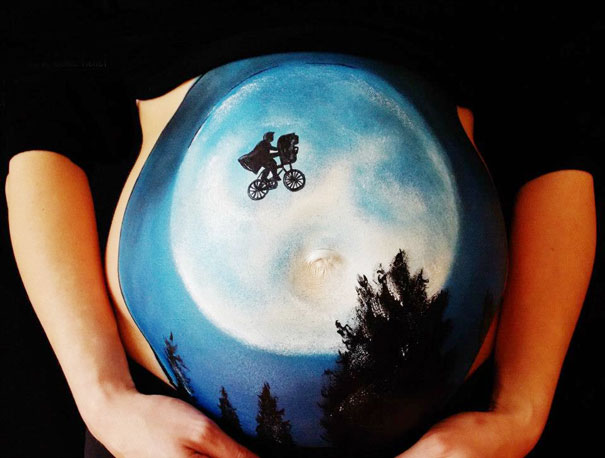 A small baby sleeping inside a small apple.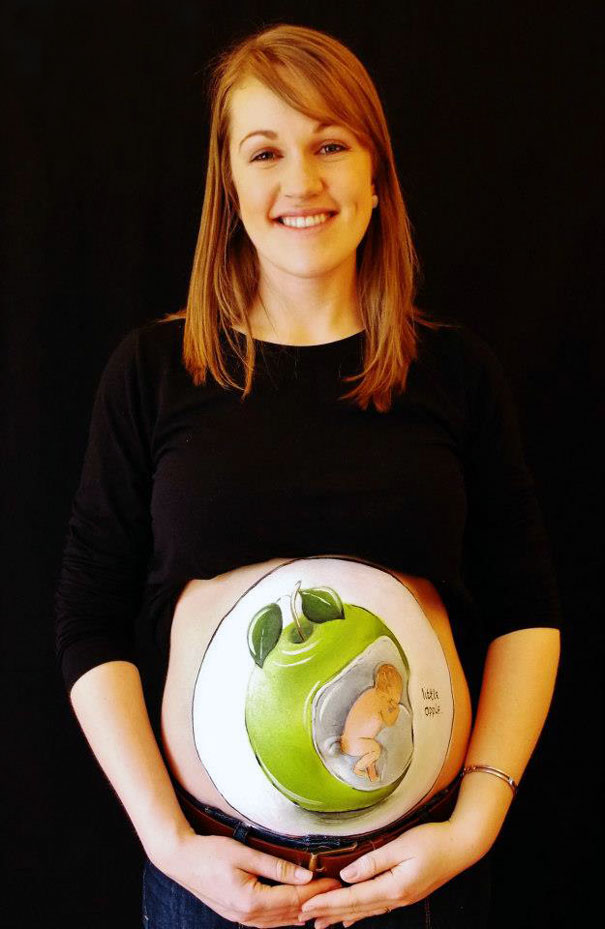 A special present that will be opened later!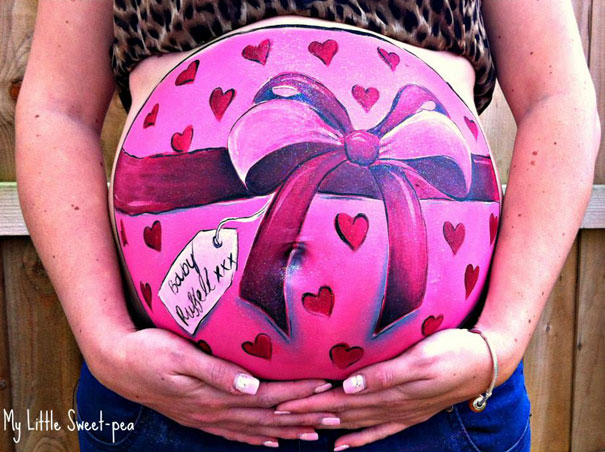 A cute little turtle.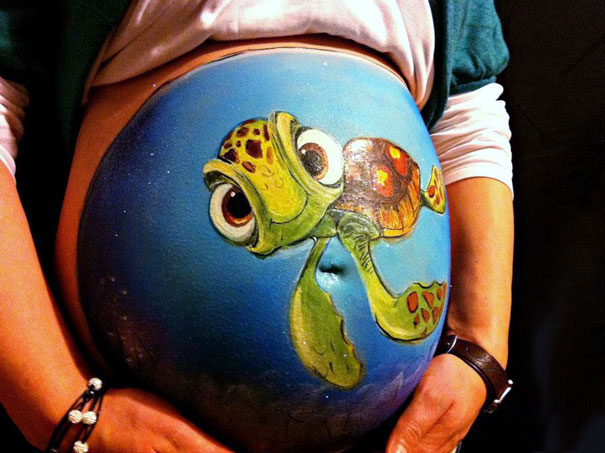 A goldfish swimming in fishbowl.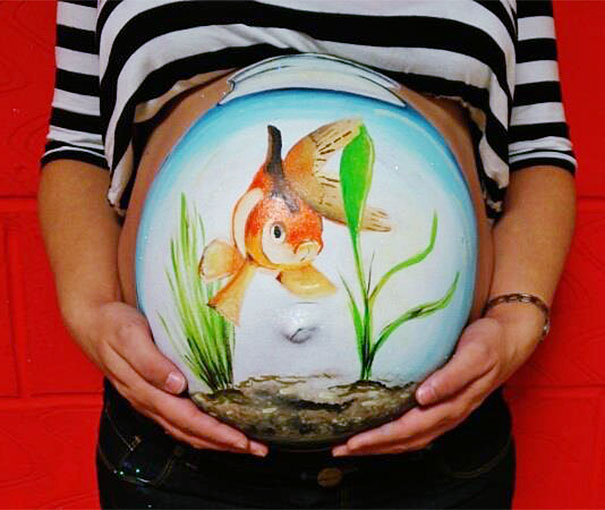 Classic images of traditional Japan.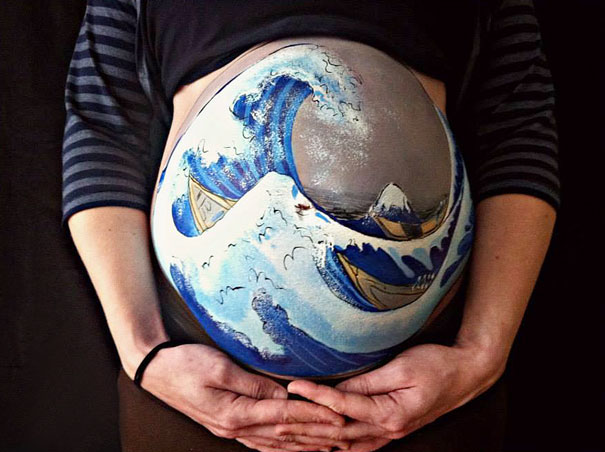 A beautiful bunny with a beautiful flower.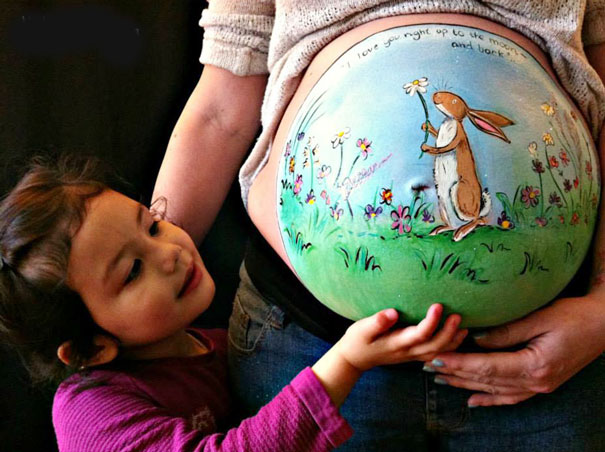 An image of twin babies.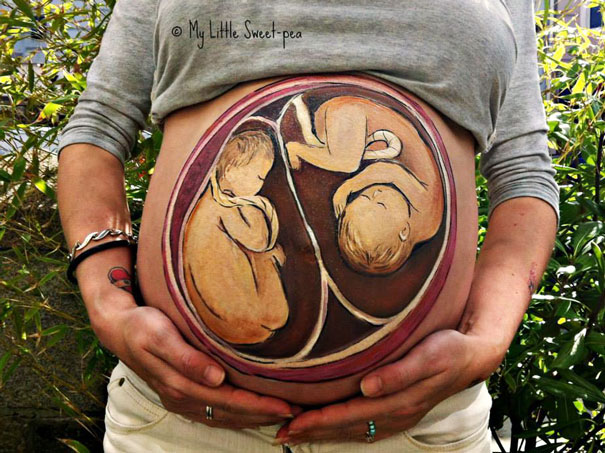 An Easter gift.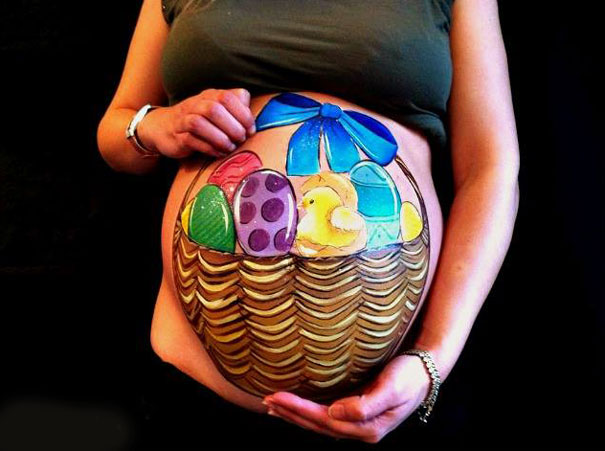 Animated characters from the movie "Monsters Inc".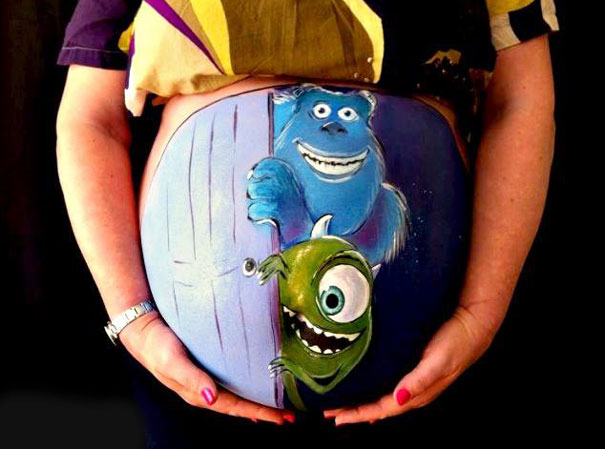 The animated character the "Little Mermaid".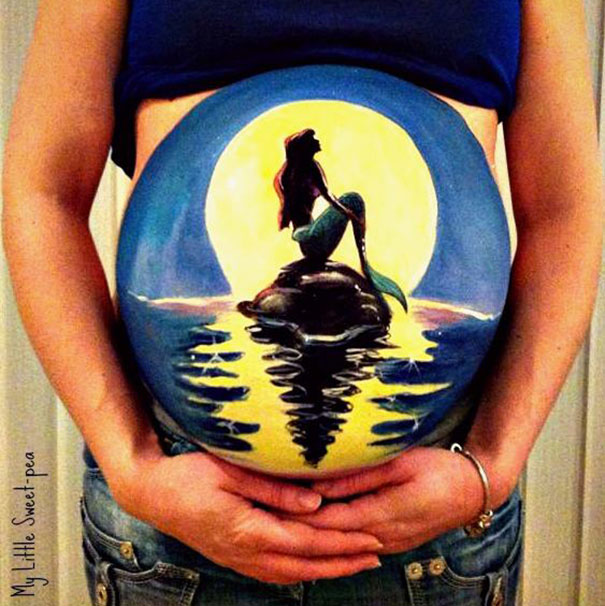 A sweet honeycomb.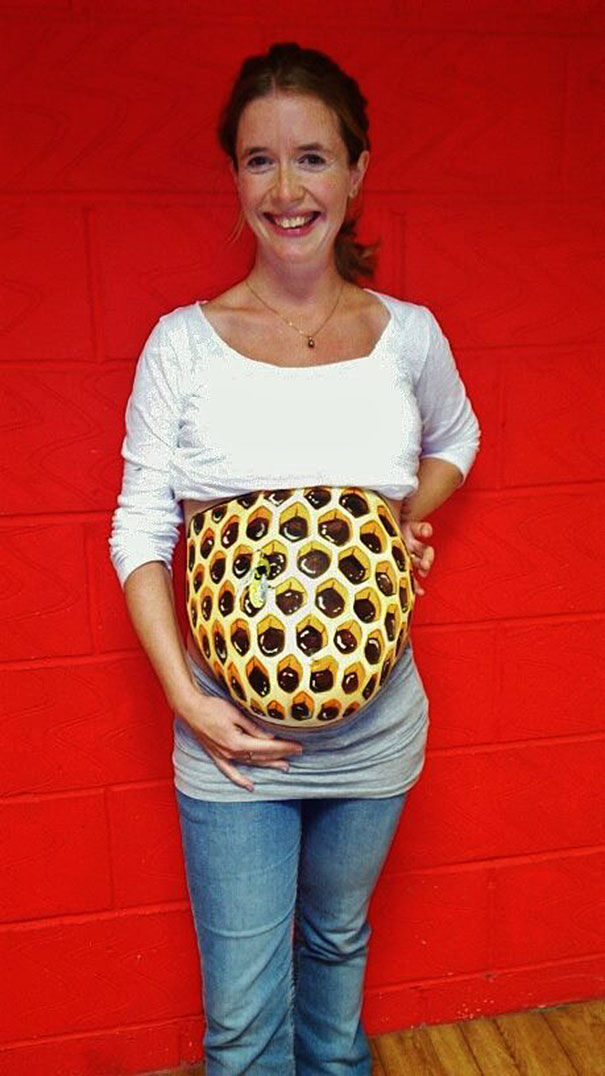 The eye of the universe.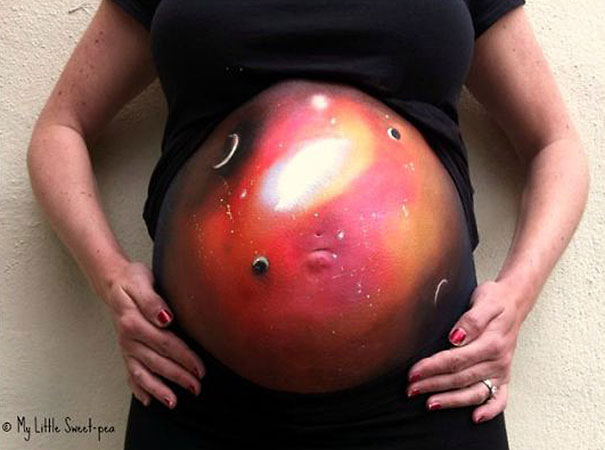 An adventure is out there.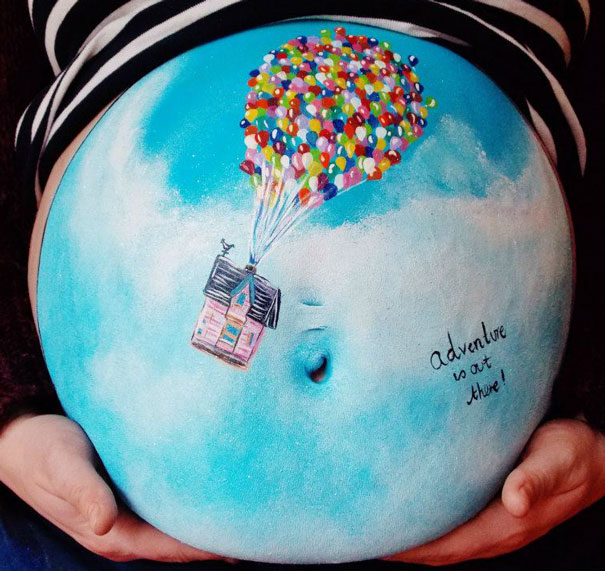 I will love you until the cows come home.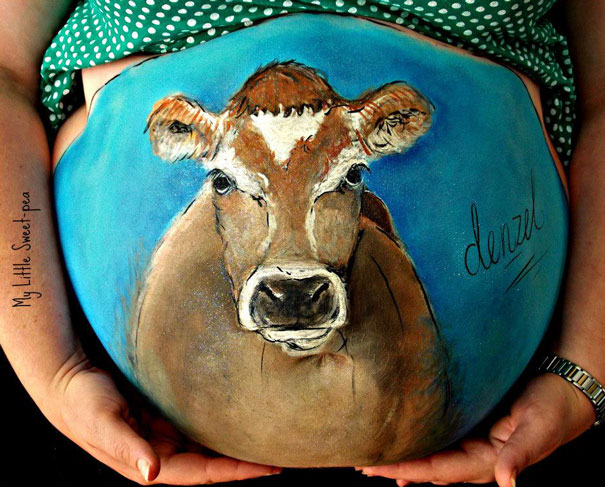 A fairy.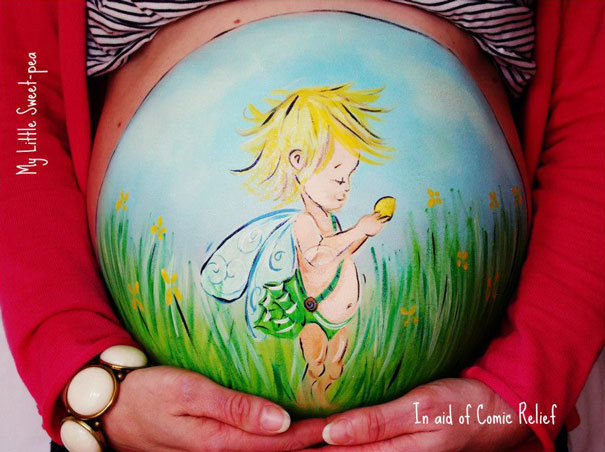 A baby deer.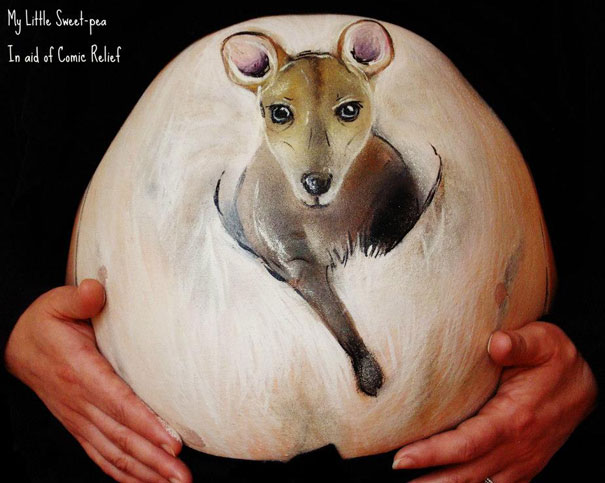 The animated character "Bambi".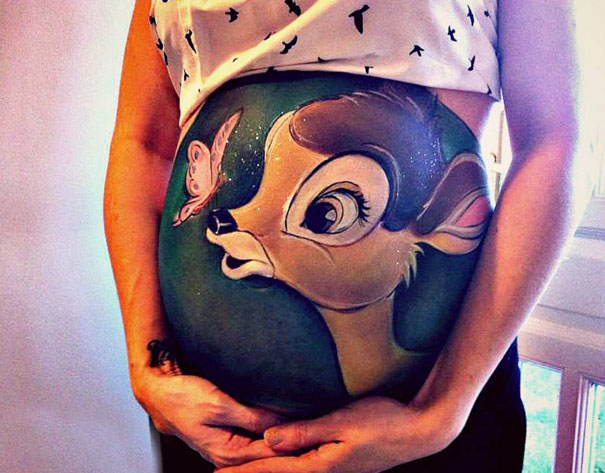 The neighbor's cat.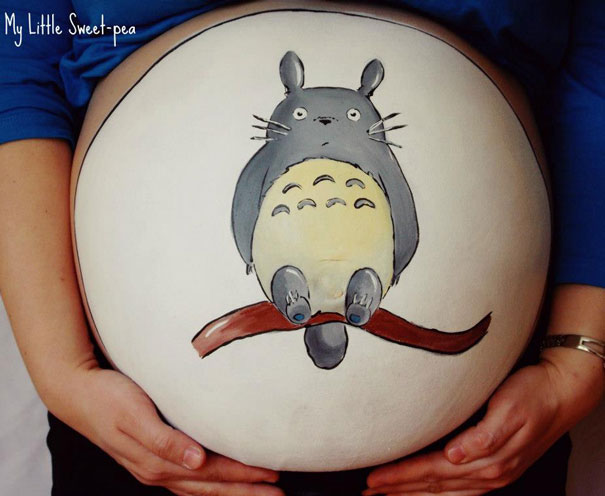 The animated elephant "Dumbo".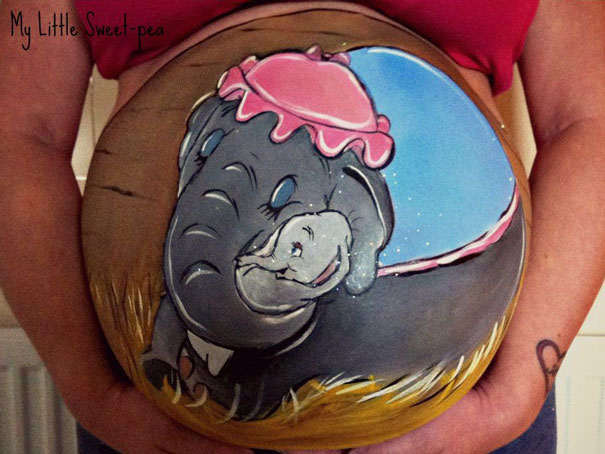 source: My Little Sweet-pea