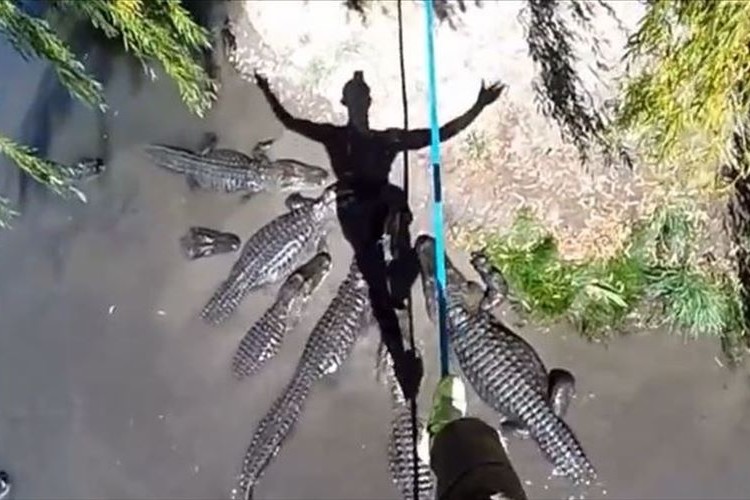 "Thirty hungry crocodiles are lurking in the water of a pond" under a tightrope a pond that is stretched over the water while a fearless man carefully navigates above them in this frightening and exciting video!
Here are the crocodiles milling around in the pond.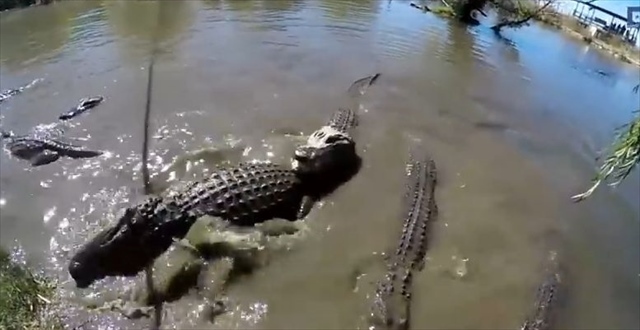 The hungry crocodiles are given meat before the tightrope attempt to possibly divert their attention.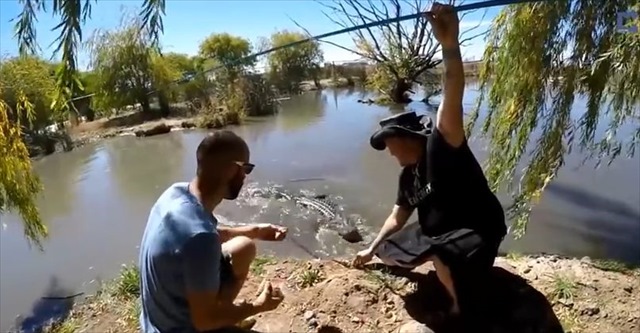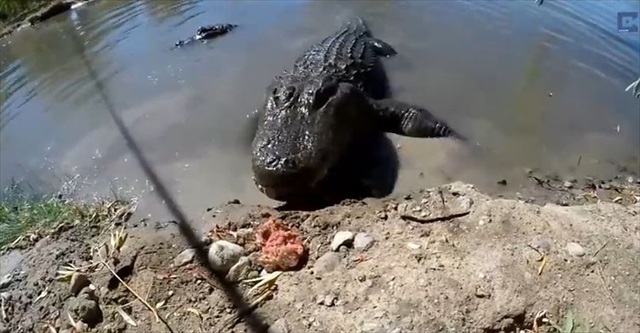 Chunks of meat are thrown to the hungry predators who aggressively gather around to eat a piece!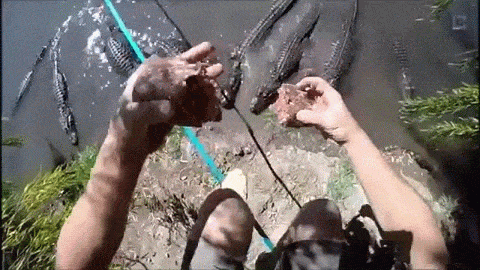 Alright! The brave man starts his journey across the crocodile infested pond on the tightrope!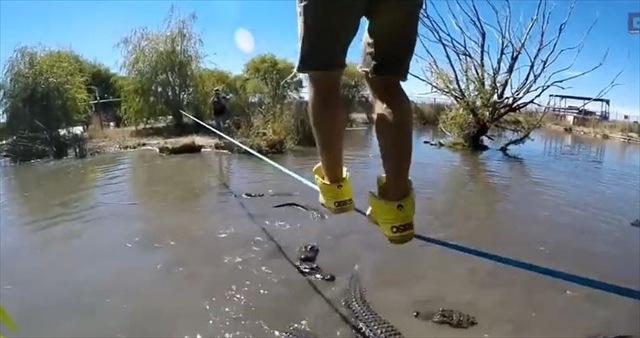 He quickly attempts to cross over the pond at a fairly quick pace.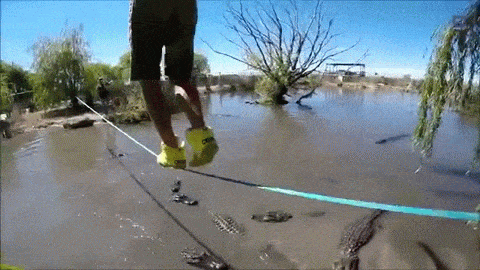 A hungry herd of crocodiles can be seen underneath the tightrope.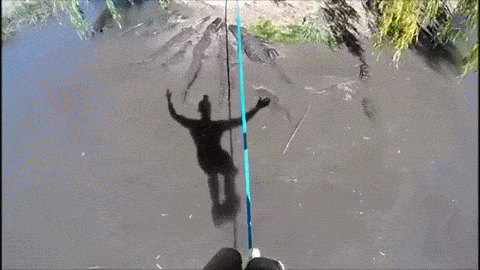 This looks so dangerous! The man almost loses his balance but regain his composure and keeps pressing forward.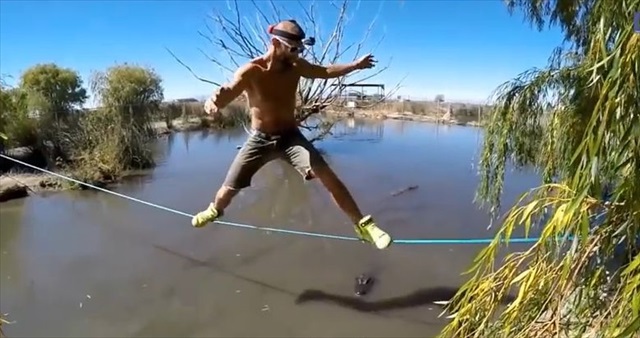 He makes it across the pond! What a courageous and foolhardy endeavor!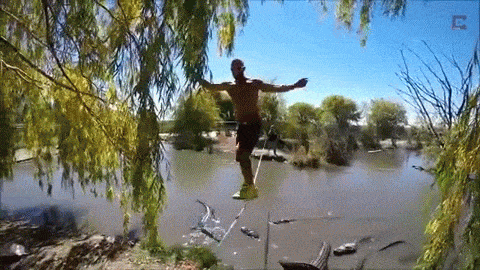 Please watch the extended video for the entire challenge on a tightrope and over the crocodile filled pond!
Josh Board is the name of the fearless adventurer who successfully attempted this amazing and dangerous challenge! He is exhilarated that he could achieve this challenge!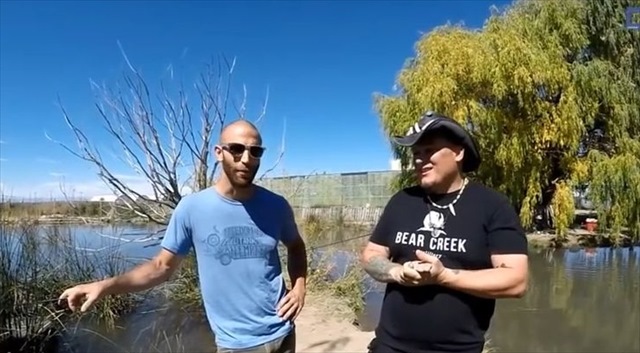 What did you think?
Please have a look at this amazing and frightening video!
See Video Here
出典:YouTube
---
source:

www.dailymail.co.uk

/

www.youtube.com
---