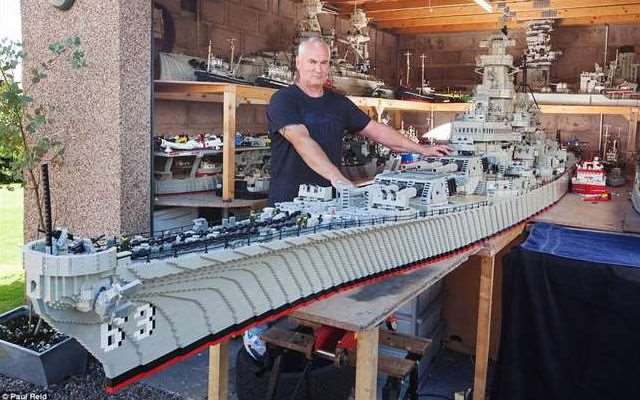 source: dailymail.co.uk
Introducing Jim McDonough from Scotland who over the past 3 years recreated the US battleship Missouri entirely from LEGO. The total length is about 7.4 meters long and is shown in the photo above.
The LEGO Battleship Missouri! Start!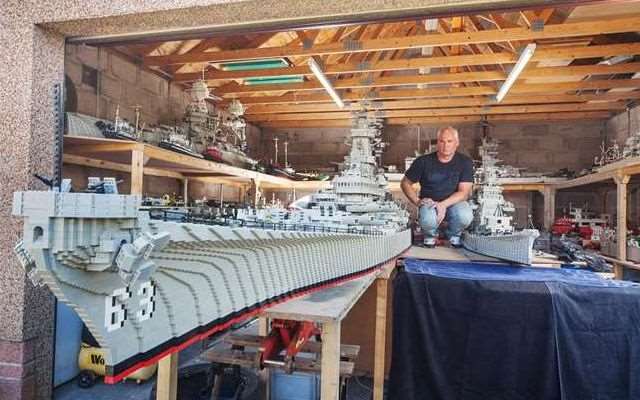 source: dailymail.co.uk
McDonough's creation reaches a height of about 1.4 meters and a width of about 91 centimeters that took a total of three years to complete! Let's take a look at this marvellous creation!
Though McDonough is sitting, the scale is amazing.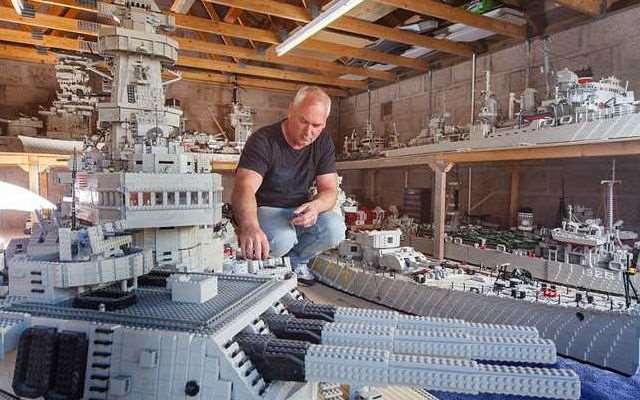 source: dailymail.co.uk
Leia is Jim's granddaughter and McDonough (and his creation) looks like a monster (LOL)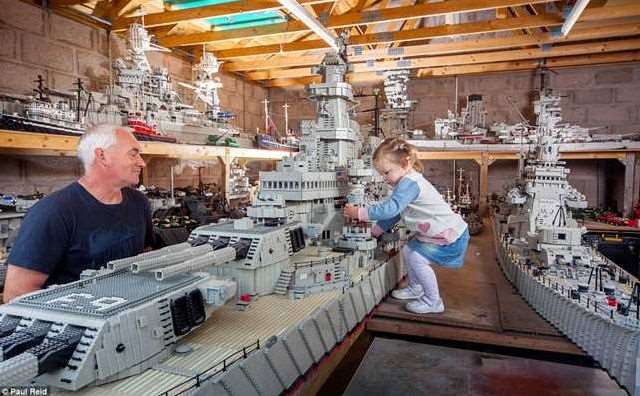 source: Dailymail.Co.Uk
The detail of the model is fantastic, you can clearly see the battery, American flag, and even very small parts such as the fire extinguisher!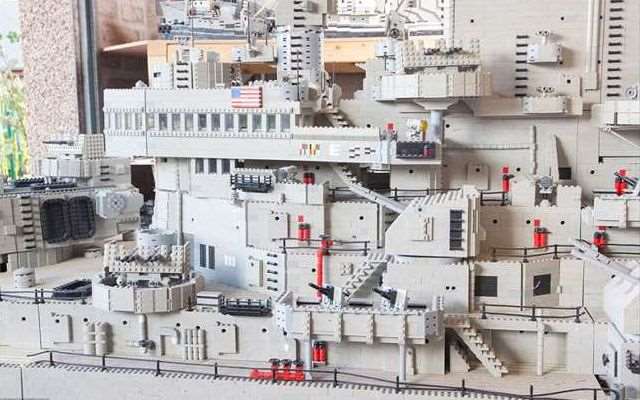 source: dailymail.co.uk
LEGO sailors gather on the deck! A spectacular sight!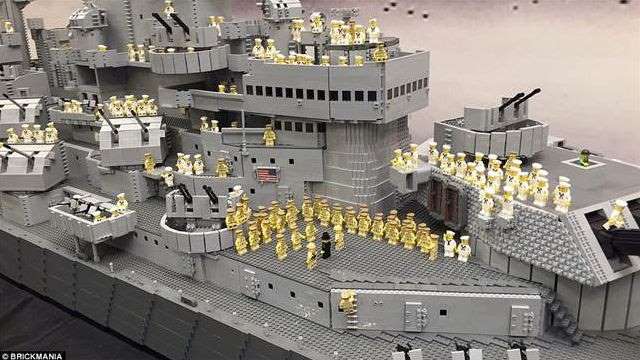 source: dailymail.co.uk
McDonough said that he has always loved LEGO and naval history. His next production will be the heavy navy cruiser "Kaohsiung" which is shown next to the Missouri.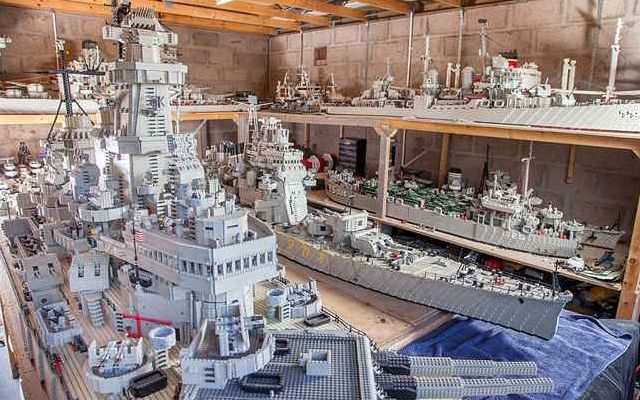 source: dailymail.co.uk
By the way, what is the battleship Missouri?
<The Battleship Missouri has been docked at Pearl Harbour>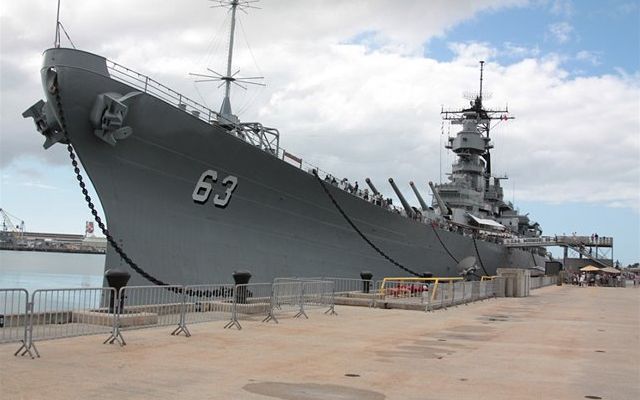 source: dailymail.co.uk
Here is the real battleship Missouri. It is an American battleship, which participated in the Second World War, the Korean War and the Gulf War.
What did you think of the LEGO Battleship Missouri?  McDonough's plans to make the Us Navy aircraft carrier Saratoga in the future from LEGO.
---
source: dailymail.co.uk
---