It seems that dogs also love watching a football match from the World Cup of soccer!
Here is a dog who suddenly becomes entranced by a soccer match on TV and acts just like an excited human would during the game. Please watch and enjoy this video and images of this enthusiastic pooch!
Here is the dog noticing the football match on the large TV screen in the family living room.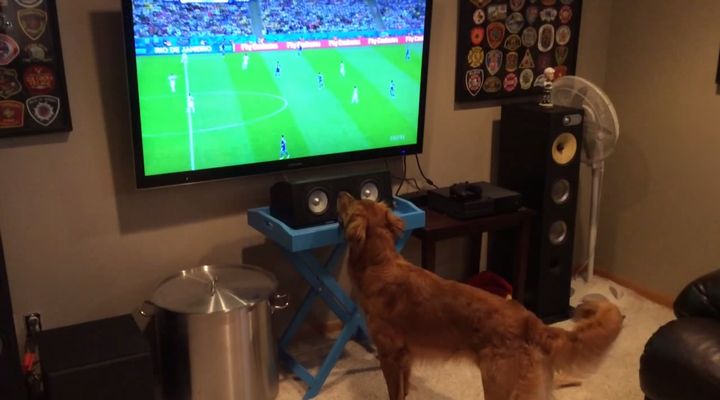 The dog starts to jump up and down as the excitement in the match intensifies!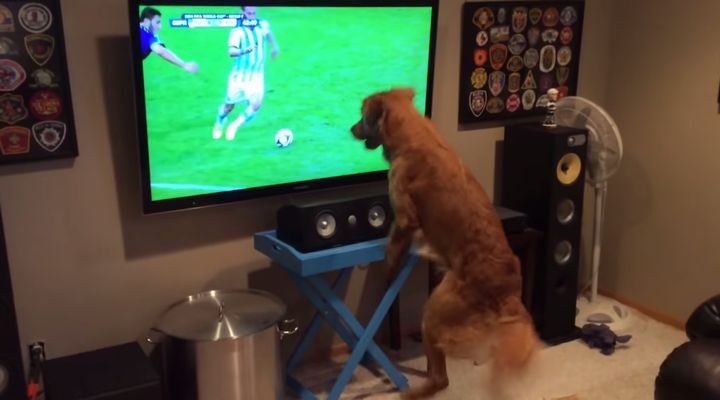 After the football match ends, the exhausted pooch nods off on the carpet for a relaxing nap!