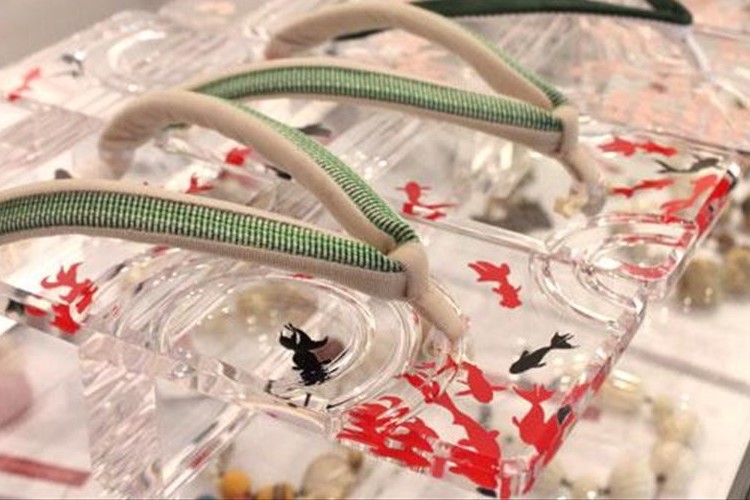 source: twitter.com
Japanese traditional style "geta" have been transformed into acrylic "clear clogs" which is both beautiful and cool! and is a hot topic with online fashionistas all over the world.
Clear clogs made ​​with acrylic. Among them, this goldfish is wonderful! There is a water crest! pic.twitter.com/X1Hiyuch3m

– Tanaka (@ T_ippachi) 2015, August 18

source: twitter.com
It is the perfect design for cool clogs in the summer season, such as in goldfish swimming in clogs! Also, these fashionable footwear allows you to decorate and match with a summer kimono. 
By the way, these clear clogs made a debut with the men's kimono brand "ROBE JAPONICA (robe japonica)" from the designer Taro Kamioka at the exhibition held at Harajuku Design Festa Gallery. The event attracted a lot of attention and the unconventional clear clogs proved to very popular and attracted a lot of attention.
For more information on the debut exhibition of "ROBE JAPONICA (robe japonica)" please click here .
Below are some of the clear clogs, which was exhibited at the event.
Source: mag.japaaan.com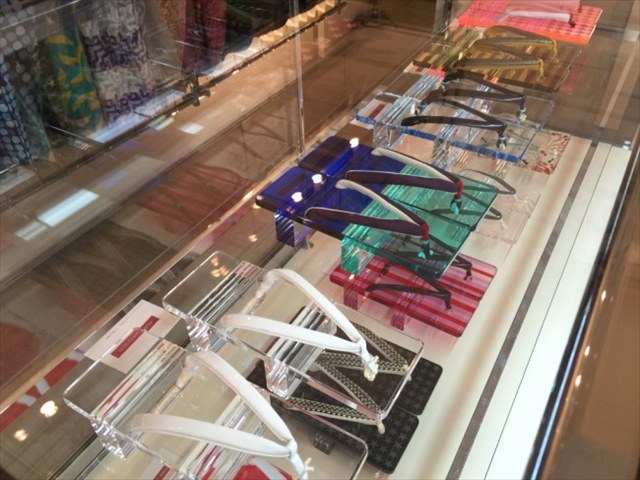 Here is a tweets for those who attended the event.
ROBE JAPONICA!!!! I went! When you see the fashion package and are seen wearing something flashy to get into the groove! Impressed people will also want to see interesting things. I love people who come see fashionable and want to develop fashion. We'll guarantee it. pic.twitter.com/snVsTw41X7

– Your retirement @ Kazuao-kai / LUCKs / kimono (@ Watapoo3r) 2015, July 31

source: twitter.com
By the way, these "acrylic clear clogs" are inspired by the spirit of the craftsmen and from the wooden "geta" tradition.
---
source: twitter.com / designfestagallery-diary.blogspot.jp
---