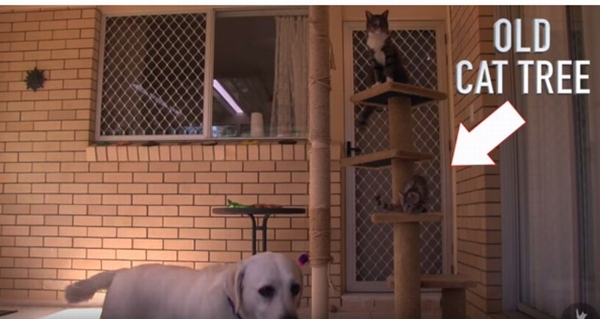 This is a story of a cat, a dog and their owner. The owner decided to purchase a new cat tree and you will see videos of its construction and the wonderfully cute dynamic between these tree characters!
The owner bought a new large cat tree for the kitty which requires DIY assembly. The puppy looks blue.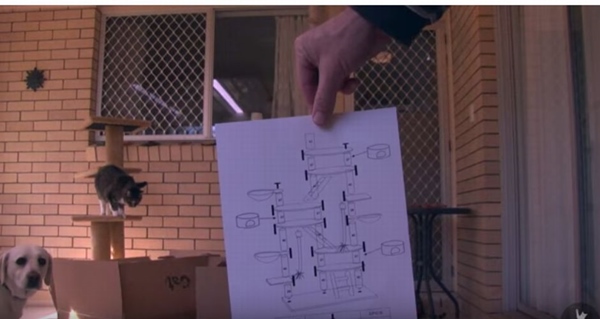 The assembly of this gigantic cat tree is quite a big job since it was so large!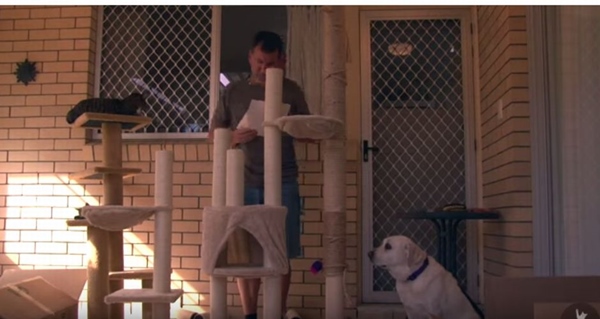 The owner is working hard trying to complete the construction of the cat tree as the puppy looks on with envy…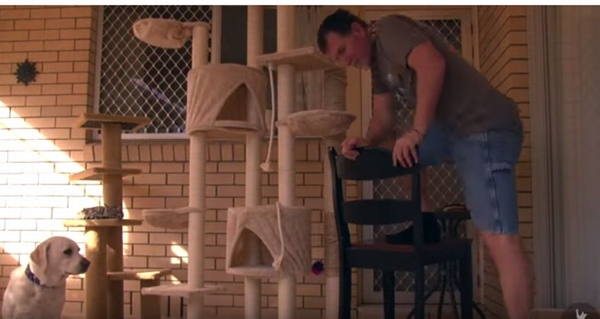 The kitty even takes over the empty cardboard box that the cat tree was delivered in! The puppy has a sad and envious face as he watches the cute cat.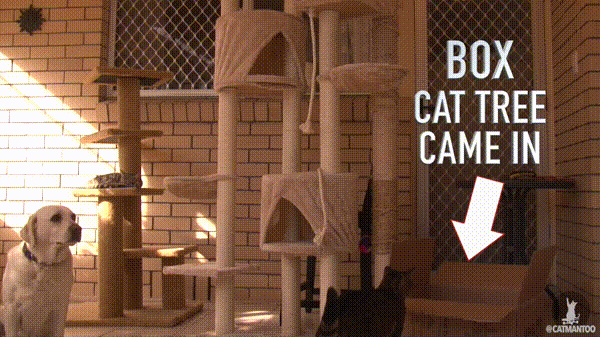 See Video Here
It is the charm of a cat with a charming cat tree that creates a fabulously cute video!
---
source: YouTube

---