img class="aligncenter size-full wp-image-36732″ src="http://fundo.jp/wp-content/uploads/2015/08/main37.jpg" alt="main" width="750″ height="500″ />
This "table tennis robot" from Omron is receiving a lot of acclaim and positive reviews from abroad!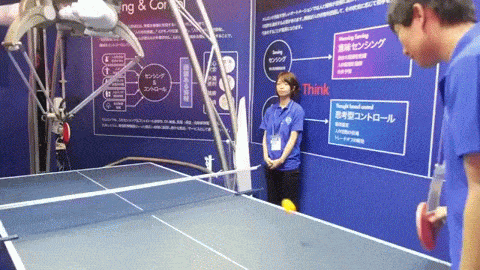 You can see the movement of detail in the following videos, but the robot has a backstroke like a human in any game situation.
Initial Development by "Air Shot" Involved Trial and Error.
Initial development involved a lot of trial and error over making tiny adjustments over a very short period of time (1/1000 second). Also, the speed and timing of shifting commands to adjust the follow through and the calculated impact point took time.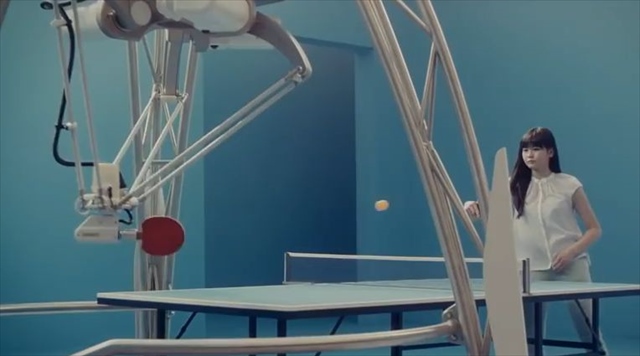 A Machine with a Natural Backstroke in Table Tennis
Features of the table tennis robot, to share with people the goal of "continuation of the rally" considers the location of people and the racket, performs three-dimensional position measurement and orbit predictions of the sphere controls the robot speed and high precision. These disjointed movements synchronized at 1/1000 seconds was realized to capture the exact sphere and match the opponent's swing.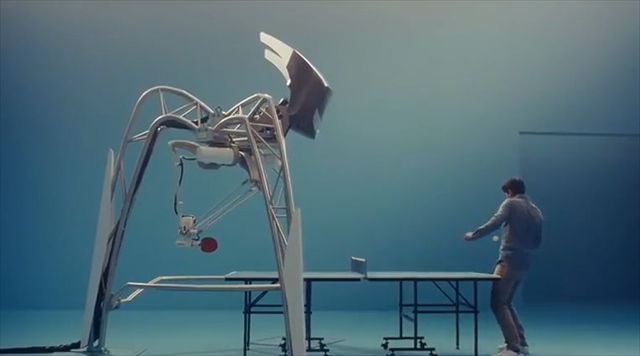 "US Media Panel Innovation Award" Grand Prix Winner
At Asia's largest cutting-edge IT Electronics Comprehensive Exhibition of "CEATEC2014" , The "Table Tennis Robot" won the Grand Prix of the "US Media Panel Innovation Award" awarded by IT journalists of the United States in the areas of  of IT, consumer electronics and technology. According to Omron's developers, there is still room for improvement to pursue the relationship between man and machine. It creates hope to further development of this technology in the future!
After all, the technological strength of Japan is amazing!
See Video Here
source: YouTube
See Video Here
source: YouTube
---
source: www.omron.co.jp / Youtube / Youtube
---