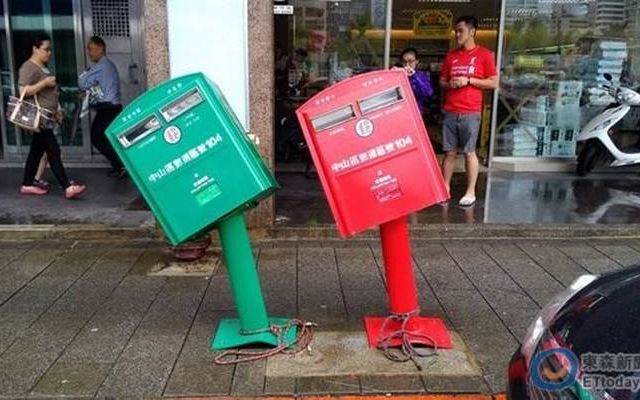 "Taiwan Post Office Boxes" in Taipei that were "tilted" by a major "typhoon" a few years ago has unexpectedly become a popular new tourist spot and attraction. This unusual situation have puzzled people living in the area but the damage of Typhoon No. 13 has created a hot tourist spot that many people are talking about online everywhere!!
Why did it come to this?
The cause is here!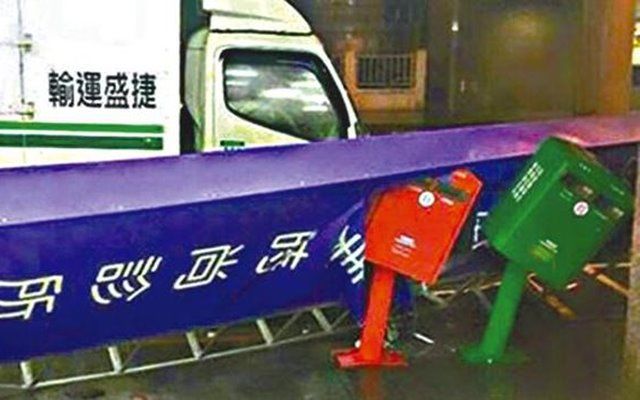 source: twitter.com
Typhoon No. 13 caused a large construction crane to fall down right on the two postal office boxes as shown in the photo. These were not repaired afterward and remained "tilted".
Popular things in the blink of an eye
Many tourists and even local Taiwanese want to see these strange mail boxes and take a commemorative photograph during their visit.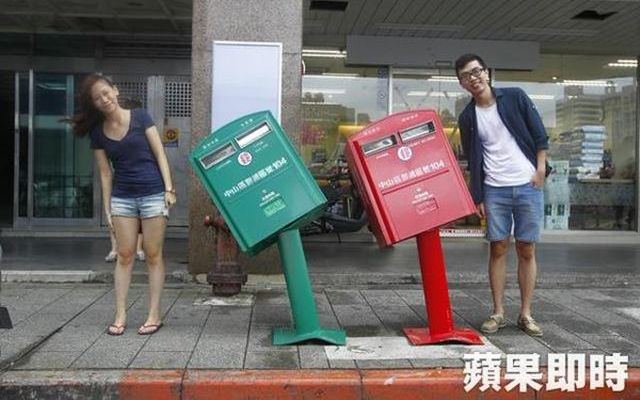 source: twitter.com
Family photos like this are popular.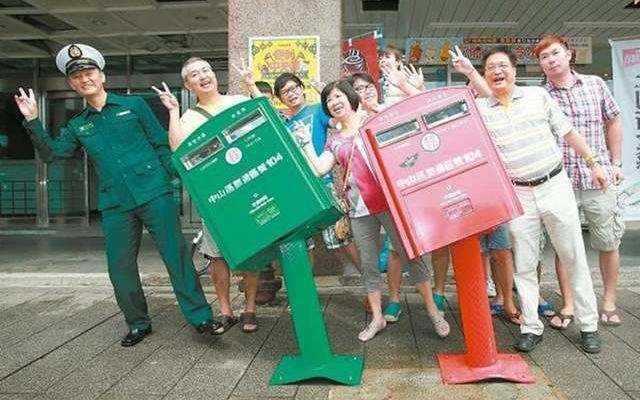 source: twitter.com
Looks people are having fun!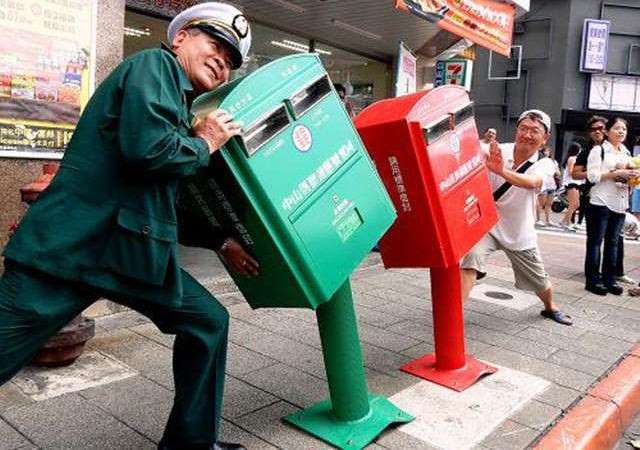 source: twitter.com
"Small Red" and "Small Green"
Wow, these two post office boxes have been given the names of "Small Red" and "Small Green". In fact, these "cute" names is a similar trend that is quite popular in Japan that seems to have been adapted to these special mailboxes in Taipei. Perhaps this has occurred due to the large number of Japanese tourists who visit Taiwan every year. Moreover, animated "Moe Characters" have also been created related to the tilted post office boxes like those shown below. These have been promoted online via SNS.
<Early as the general public in the SNS had to post anthropomorphic proposal>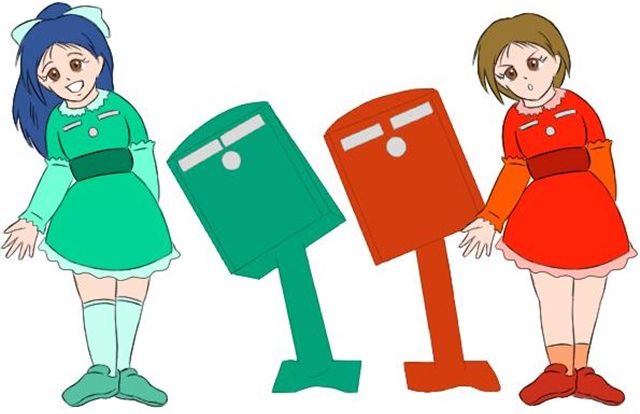 source: twitter.com
I want to visit when I travel to Taiwan and take a tilted photo ♪
---
source: . japan.cna.com / nextmedia.com
---