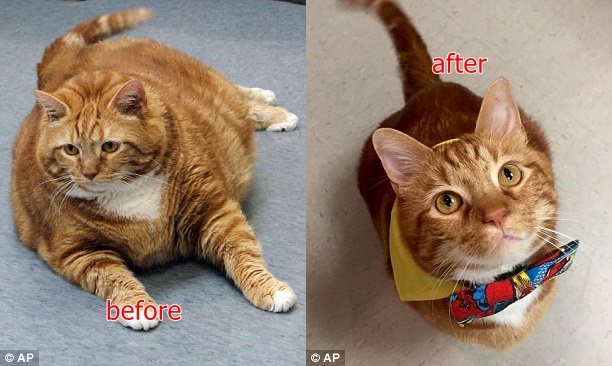 What a dramatic change in this cat! The photo taken in 2012 shows our feline weighing 18.6㎏ while the most recent photo on the right shows a dramatic change and a greatly reduced weight of 8.6㎏ in 2015! This change resulted from combination of a diet and exercise.
When you start a diet our kitty was a pretty "fat cat" like this!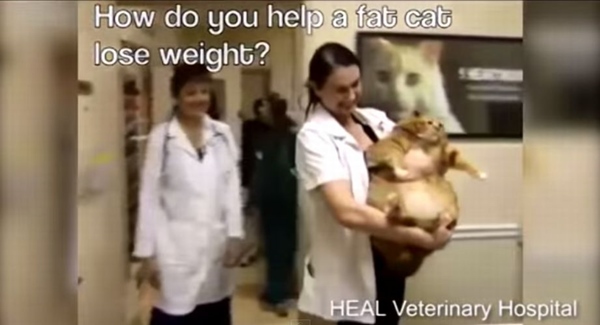 It was diet, then exercise and diet! To develop the abdominal muscles, kitty had to do sit up exercises. LOL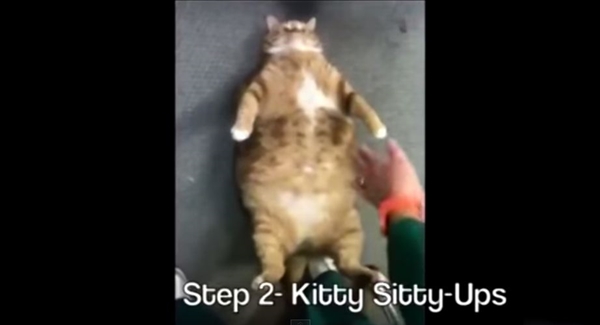 Exercising with other cats is part of the program!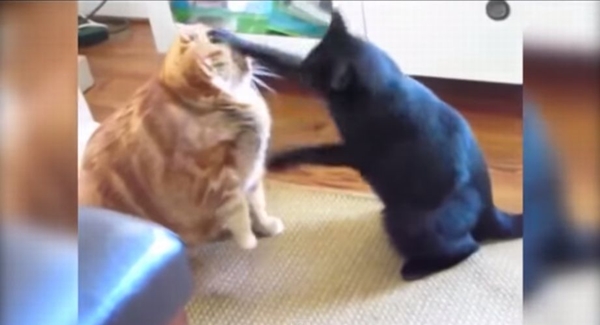 Training in the walking pool.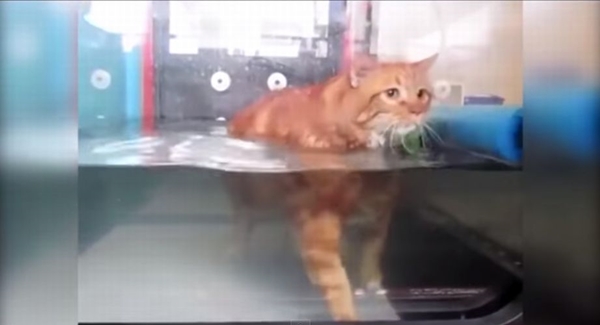 Kitty using the treadmill for walking exercise!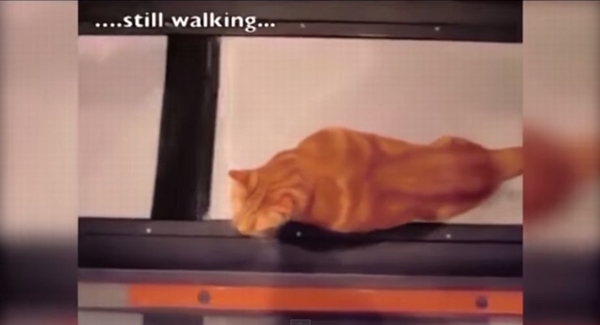 Exercising while finishing with a treat as a reward!