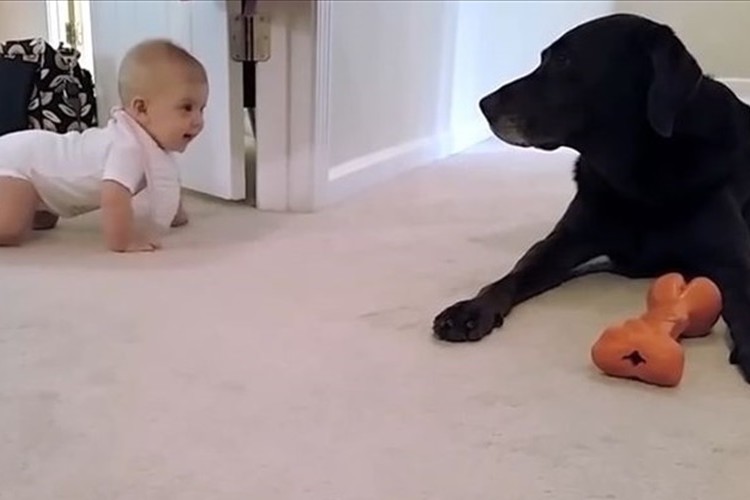 The Tenderness of a Black Labrador Dog comes through in this video HAS Become a Hot Topic with online viewers.
As a baby begin to crawl towards the dog, it remains motionless with continuous eye contact to encourage the toddler to keep going and not give up.
Go for it!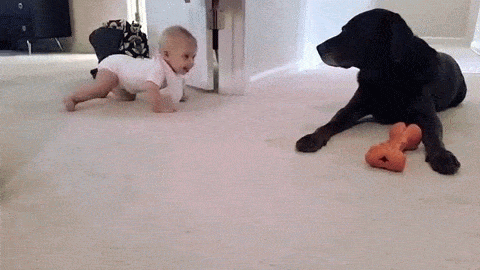 Despite the challenge of crawling for the first time, somehow the baby manages to arrive next to the big, black dog who continued to watch the child patiently without moving throughout the entire process. The baby looks delighted to reach his destination!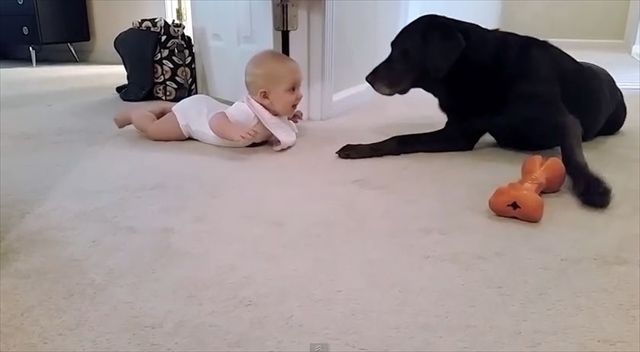 Ending the visit in the video! (1:00 from rolling)
See Video Here
---
source:

YouTube
---