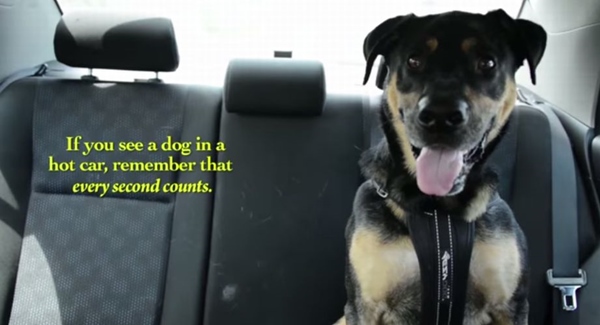 Leaving a pet in a hot vehicle in summer is widely known to be dangerous but how dangerous is it for a human in the same situation?
Tairan Matthew of the NFL's Arizona Cardinals of the NFL has agreed to try to withstand the heat in a non-air conditioned car on a summer's day with a temperature of 32 degrees centigrade in the experiment!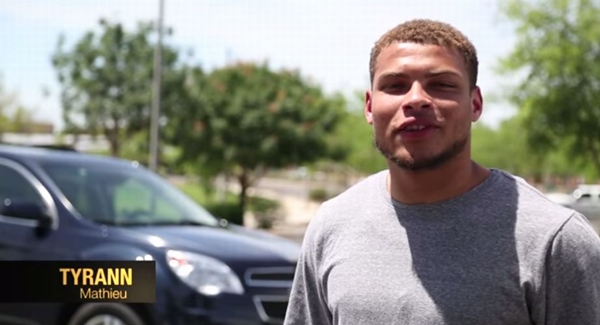 Tairan Matthew gets into the car, it is already likely too hot to handle!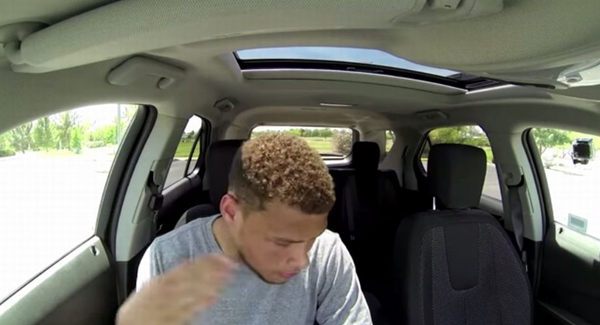 After only 2 minutes, the temperature inside the vehicle has risen to 36 degrees centigrade!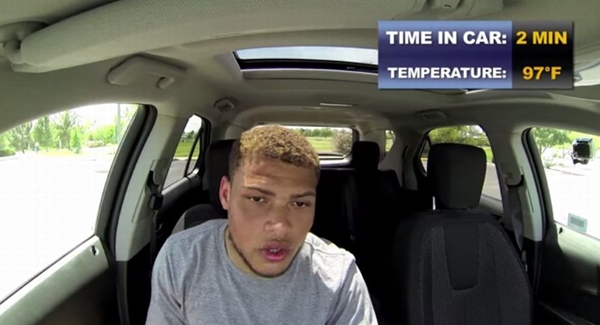 It continues to rise to 40.5 degrees after just 4 minutes in the car!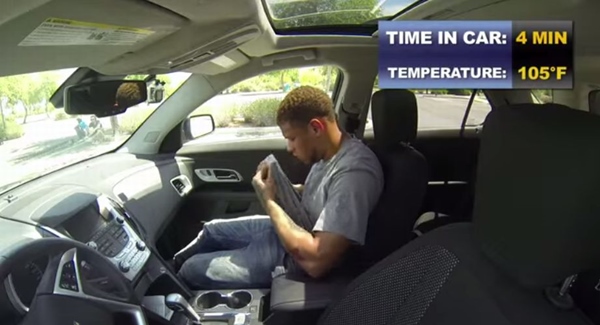 After 6 minutes, it reaches 45 degrees centigrade! Tairan is beginning to show the strain!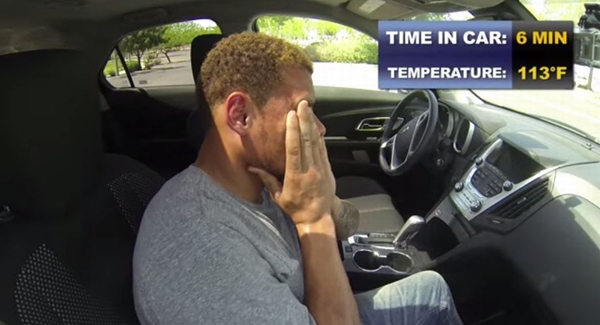 When the temperature after 8 minutes increases to about 49 degrees centigrade, Tairan agrees to put his health first and gives up.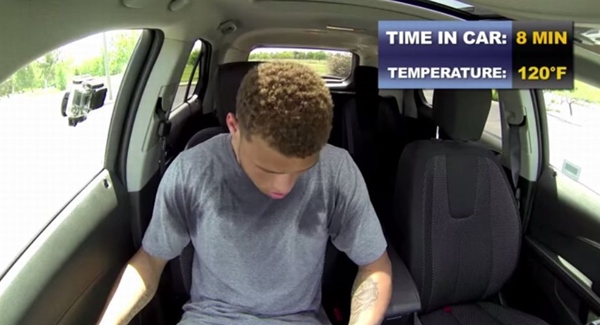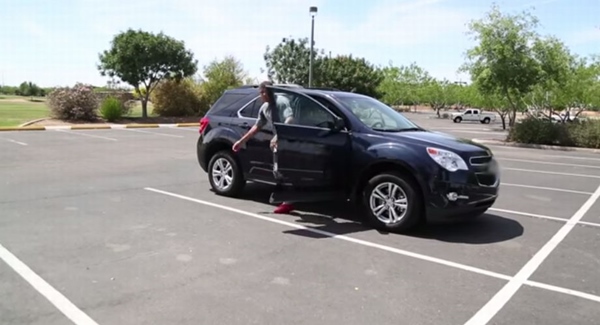 An extremely fit NFL football player has been beaten by the summer heat.
See Video Here
Never leave a pet in such a car in the summer heat!
---
source:

YouTube
---