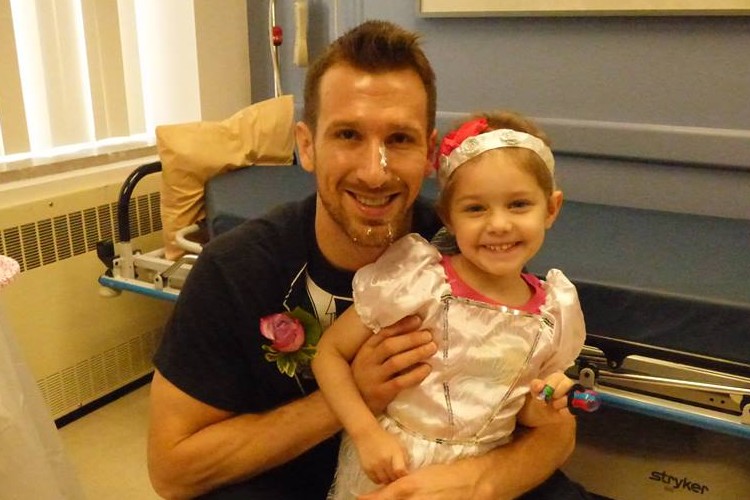 Introducing a 4-year-old girl suffering from leukemia, who proposed to her favourite nurse and celebrated an impromptu wedding has become a hot topic online and on Facebook.
Abbey Sayles is suffering from leukemia and has continued to have treatment at the Albany Medical Center under the care of Matt Hickling, one of the medical staff there and Abbey's favourite nurse.
Here is Matt and Abbey.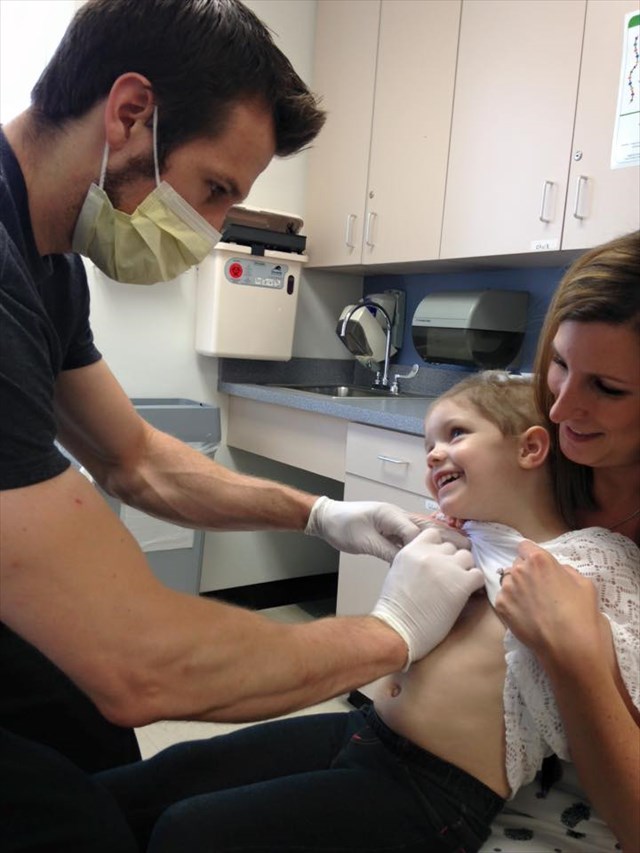 Abbey really liked her nurse, Matt much more than the other Albany staff. It really seemed to lift her spirits during the difficult and painful chemotherapy and radiation treatments for Abbey's leukemia. One day, Abbey's Mom had a special request for Matt, Abbey wanted to marry Matt and Matt accepted to help her dream come true!
Impromptu wedding in the Hospital Room.
The Albany medical center staff all cooperated so that Abbey and Matt could have an impromptu wedding in her hospital room. In the photo below, Matt is wearing a T-shirt with a tuxedo pattern, Abbey chan dressed in a wedding dress, and there was an exchange of rings of candy.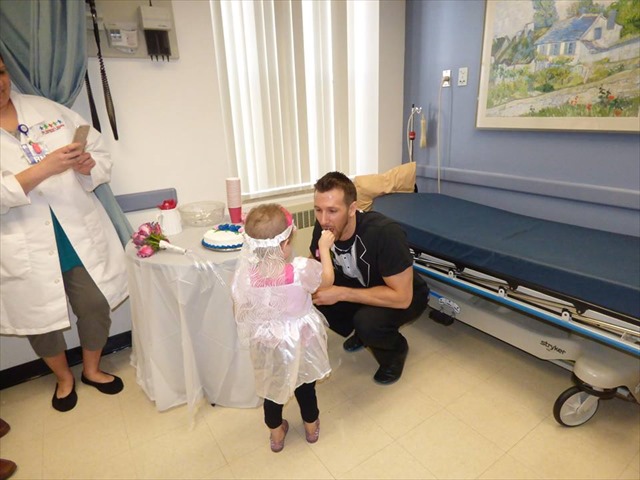 And when Abbey shyly asked "are you willing to marry me?", Matt seems to have answered "Yes".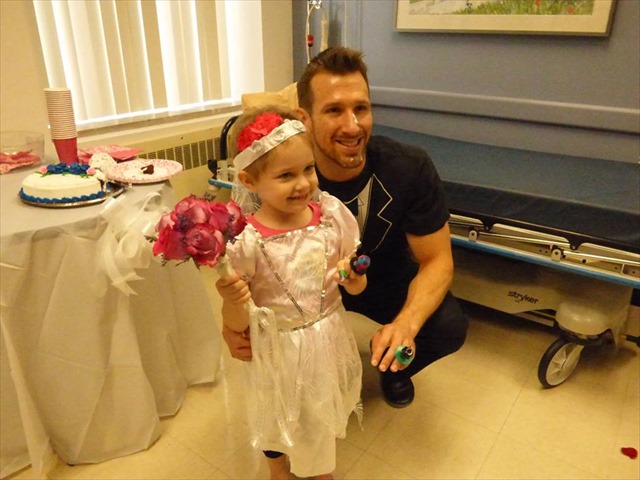 This was a happy moment for Abbey during her long treatment. I think that her special feeling for Matt will have a big impact in her future recovery from leukemia.
---
Source:

Facebook
---