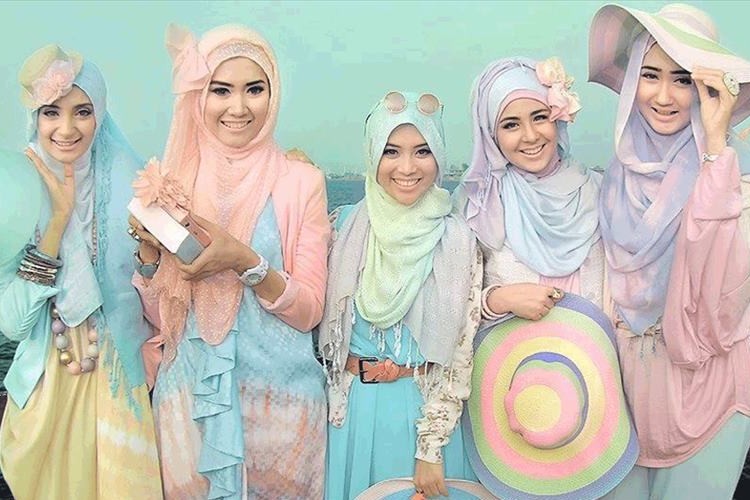 A new fashion trend may be emerging that integrates Japanese Lolita fashion together with modesty of Muslim fashion for women. Precisely because Lolita fashion that does not expose the skin in the long sleeves, the will you whether there is room to incorporate even on that forbidden rule of the exposure of the skin inherent in the Muslim faith.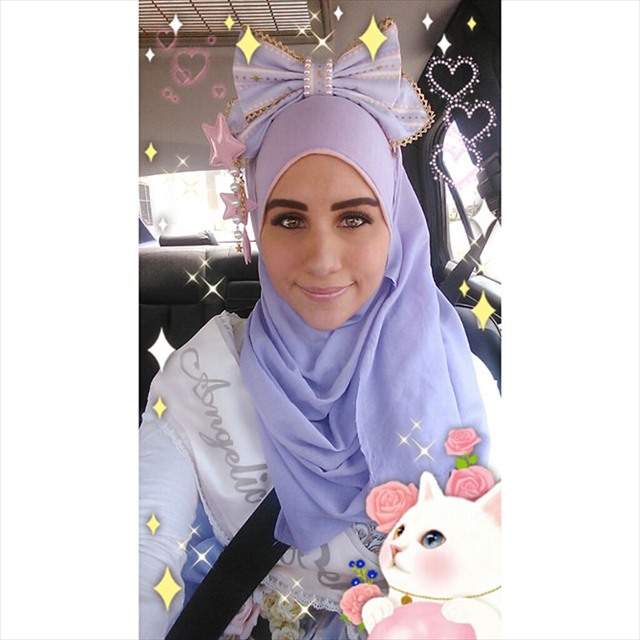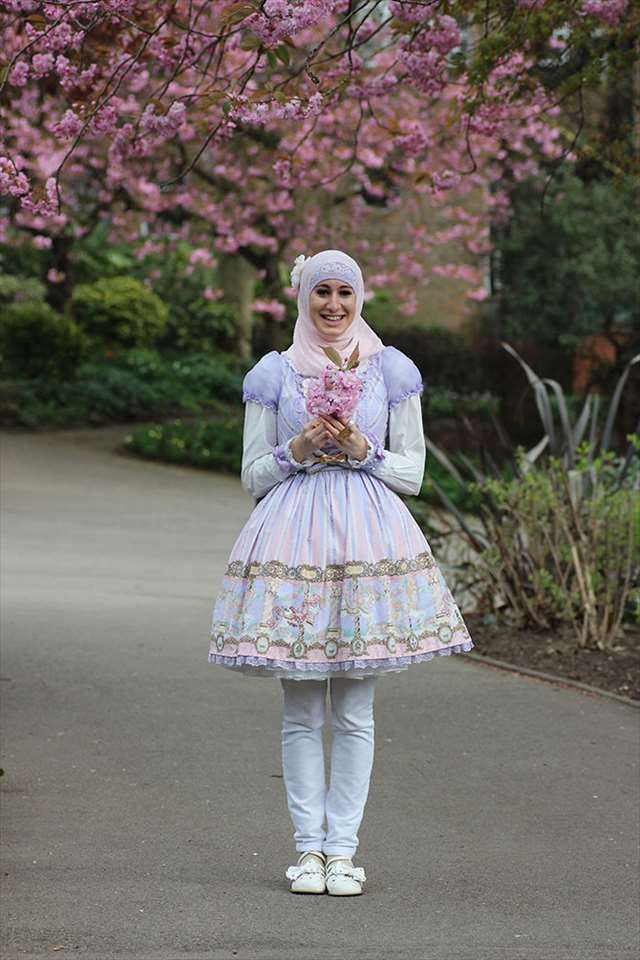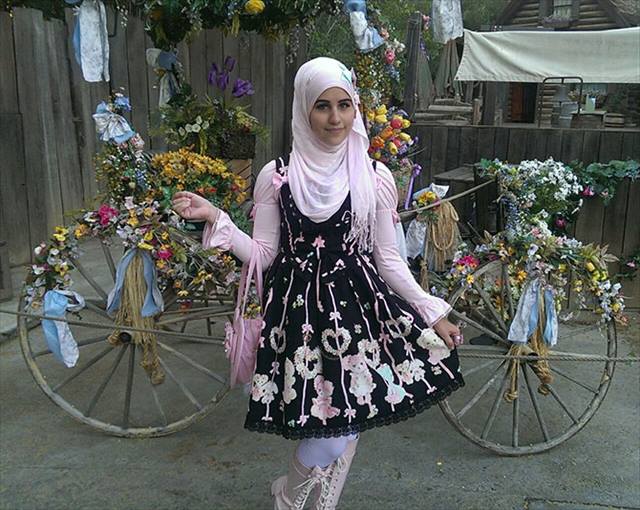 Lolita fashion and Muslim modesty has a loving connection.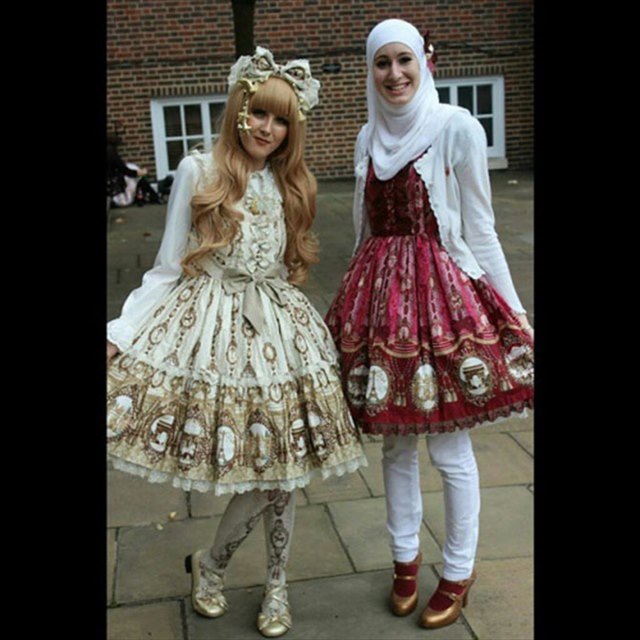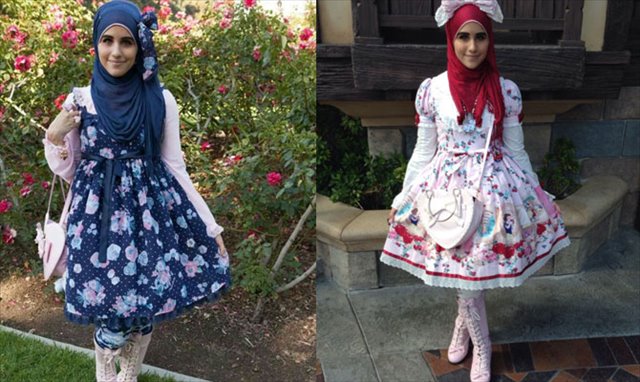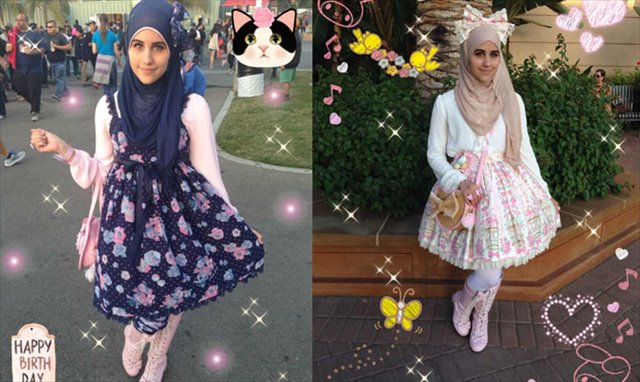 Details are also fashionable.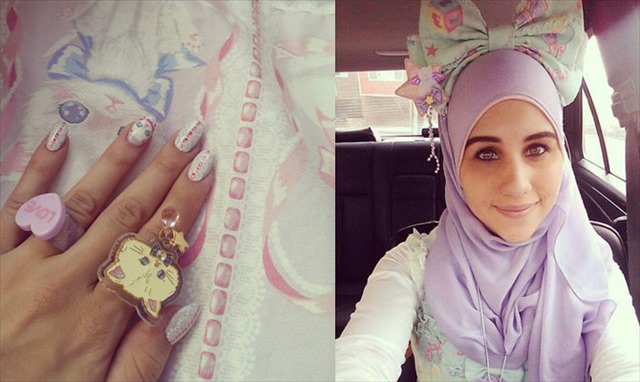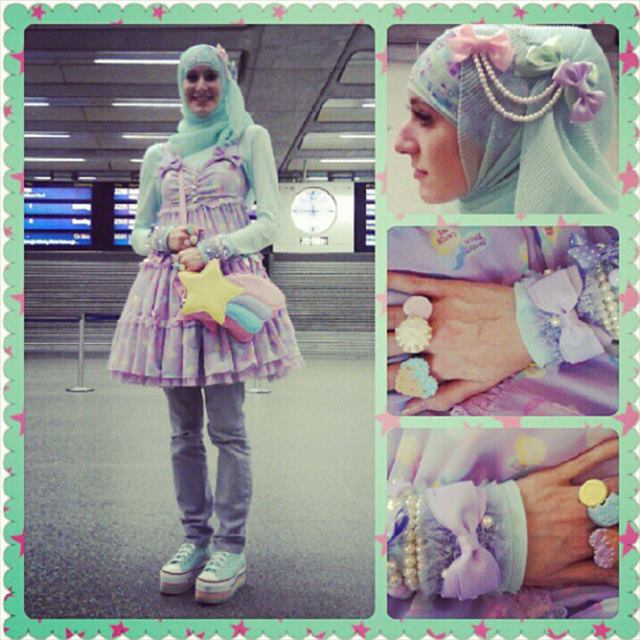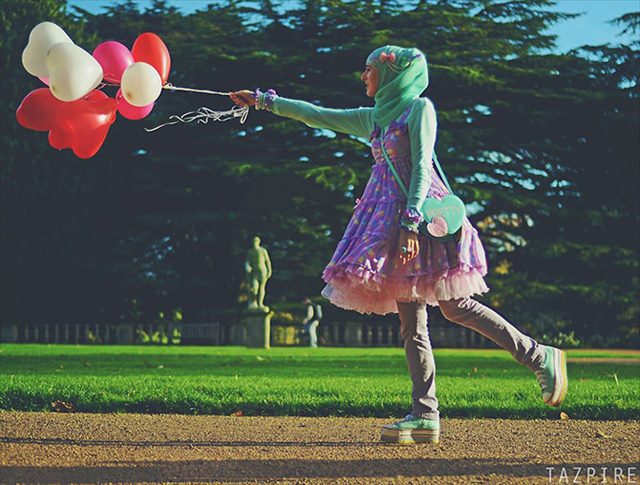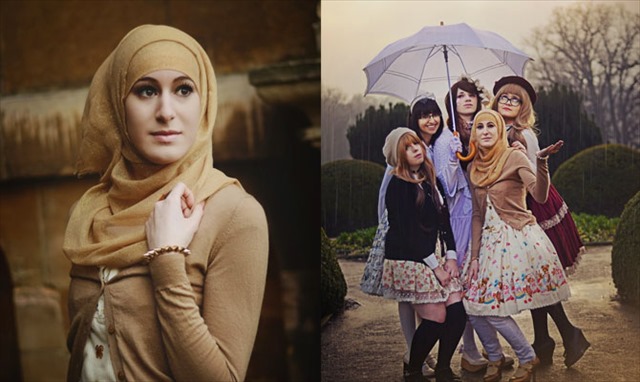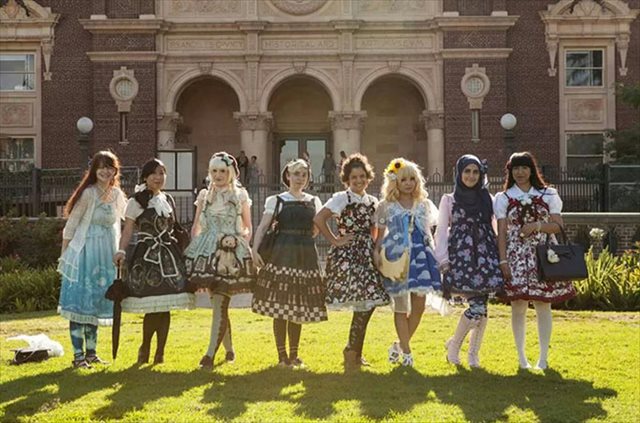 A combination of wearing long pants along with a medium to long skirt so as not to expose the skin. Covering the arms, the hair and the face following the same rules of modesty of the Islamic doctrine but now updated with the requirement of "I want to enjoy the fashion!"
---
source:

hokkfabrica.com
---