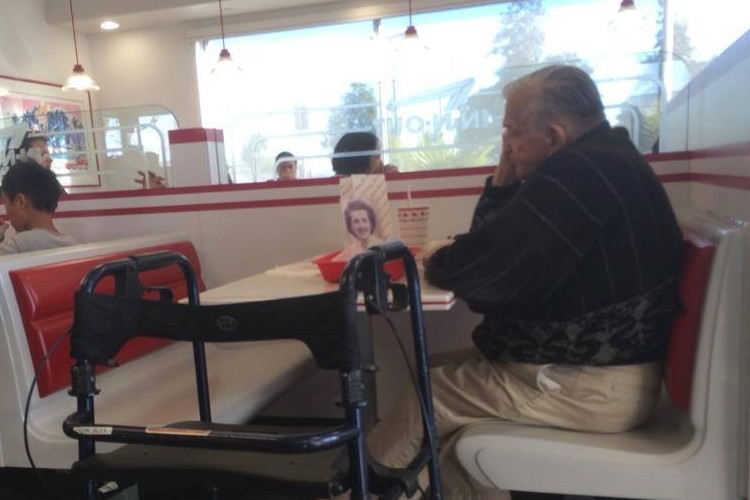 Here is a photo that has become a hot topic on overseas bulletin board sites.
This man over a period of 5 years always comes to this hamburger shop alone and brings a photograph of his wife with him. His wife had died five years ago.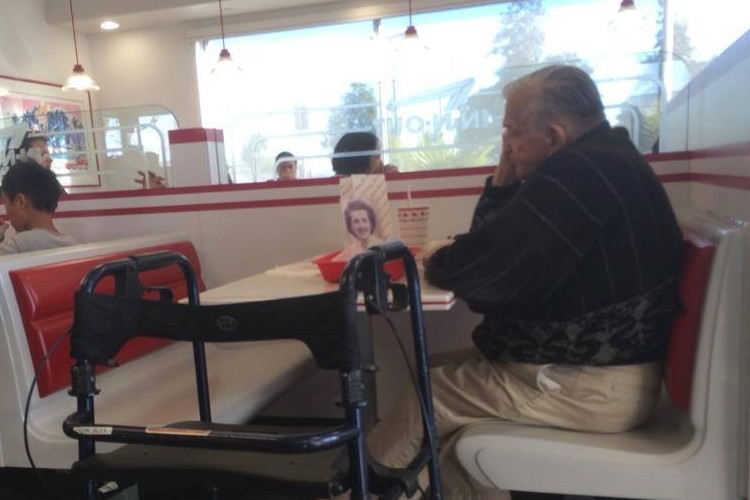 At the age of 17 this man and his wife met for the first time, began a relationship and then got separated for 10 years with no contact between each other.
Reunion of fate
Later, on a chance visit to a barber shop, the man told the story of his encounter to the barber who then made a phone call and reintroduced the man to his long lost love. It was a miraculous reunion due to an accidental visit to a barber shop in California!
Two people got married and were together for 55 years.
The two people that were reunited by fate got married and were together for 55 years until the wife died 5 years ago. The man has continued his memorial of love for his spouse by his touching visits to the hamburger shop with her photo.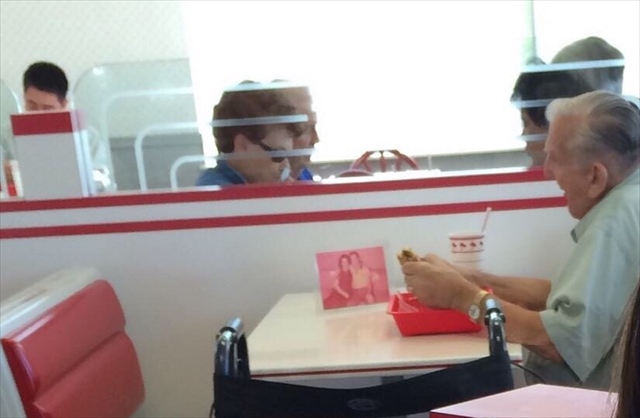 ---
source:

viralscape.com
---