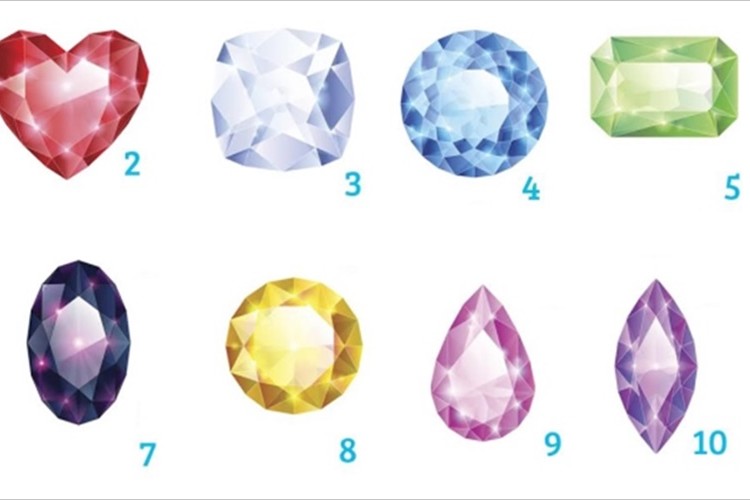 Here are 10 pieces of jewelry that correspond to certain personalities or characters and therefore can be analyzed based a person's disposition towards one of the above. Please read the simple diagnostic below and discover whether or not your jewel reflects your personality.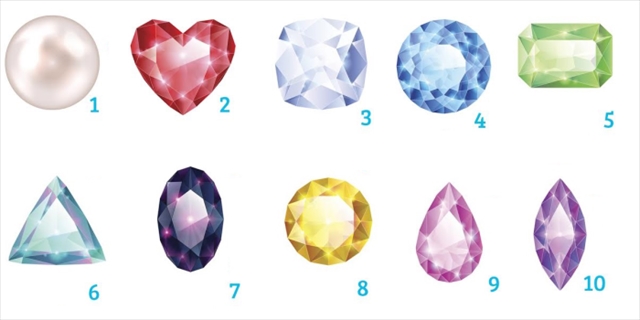 1. The Pearl.
This person is proud and the owner of a kind and generous heart.
2. The Ruby.
This person is passionate and lively and is full of energy.
3. The Diamond.
This person is brave and bold and enjoy adventure and challenge.
4. The "Blue Topaz".
This person has a calm mind and very high communication skills.
5. The "Peridot".
This person is intuitive and expresses feelings from the bottom of the heart.
6. The Aquamarine.
This person is h4, sensitive and compassionate toward other people.
7.The "Tanzanite".
This person is sensible, logical and attractive for other people.
8. The "Citrine".
This person has unique ideas, optimistic and has a sense of humour.
9. The "Pink Tourmaline".
This person is kind, gentle and very honest in his/her communications.
10. The "Amethyst".
This person is enthusiastic, easygoing and enjoys life and having fun.


What did you think of the results of the diagnosis? Did it reveal your inner personality or character? Please let your friends and family know about these interesting analysis.
---
source:

higherperspectives.com
---