The high-use rate of a 4-digit password (that is predicted to be easy to identify by hackers) is described in this article. If your PIN number is the same or similar to any of the following combinations, we strongly recommend that you make some immediate changes to your password. The article link here highlights the danger to your PIN number. 3.4 million of the personal identification number analysis survey results according to the US Data Genetics .
Dangerous High-Usage 4-digit Passwords.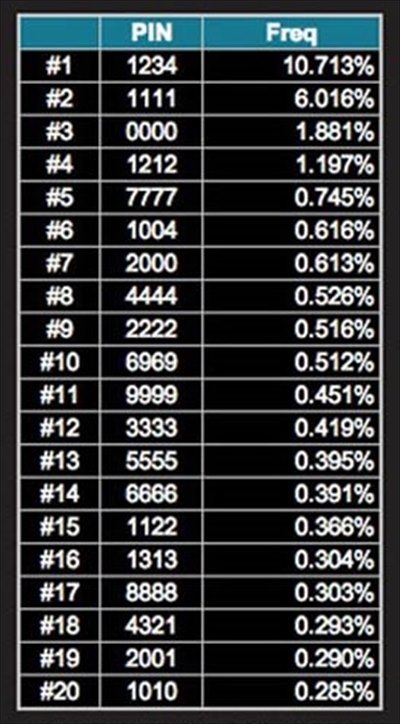 source: www.datagenetics.com
The PIN number combination "1234" is actually used by about 10 percent of people (which may surprise you). In addition, easy to remember 4-digit password combinations listed in the chart is also quite risky to hacking or other dangerous activities.
Underutilized Four-Digit Passwords.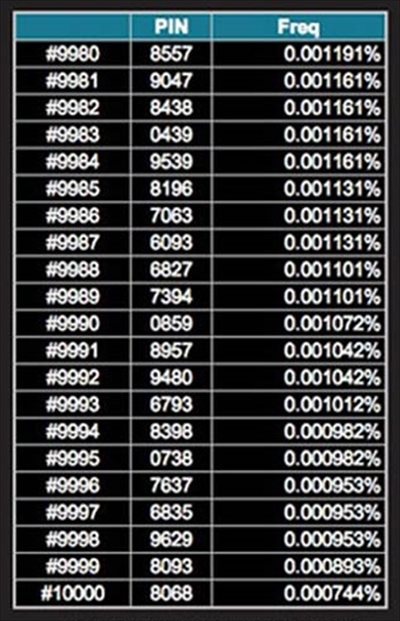 source: www.datagenetics.com
Here is underused four-digit passwords that you could consider as a safer option for personal identification.
Personal Identification Numbers Should Not Be Used.
Relevant personal information such as birthdays, anniversaries or number combinations of your telephone number or residential address is also high risk and is not recommended for usage as a PIN number according to the article.
Combinations such as "2580" or "0852" are dangerous to use. This is related to the dial columns of a mobile phone for 4-digit number combinations that can be quickly substituted.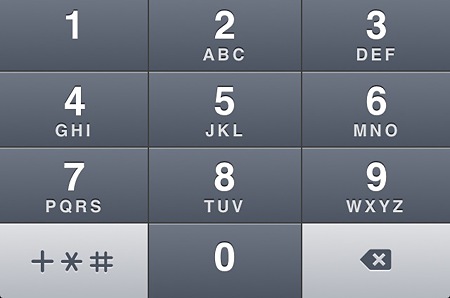 source: stackstock.net
Combinations such "5683" are also dangerous to use.
"5,6,8,3" number combinations relates the alphabet designation on a mobile phone which again can be quickly substituted or attempt to break your PIN number security. Therefore, easy words using a mobile screen such as "LOVE" (5,0,6,8) is again a dangerous number combination to use with regards to a PIN identification.
What did you think? It is recommended to change the personal identification number and reduce your security risk!
---
source:

www.datagenetics.com

source:

tv-surfing.com
---